Wulanda Recreation + Convention Centre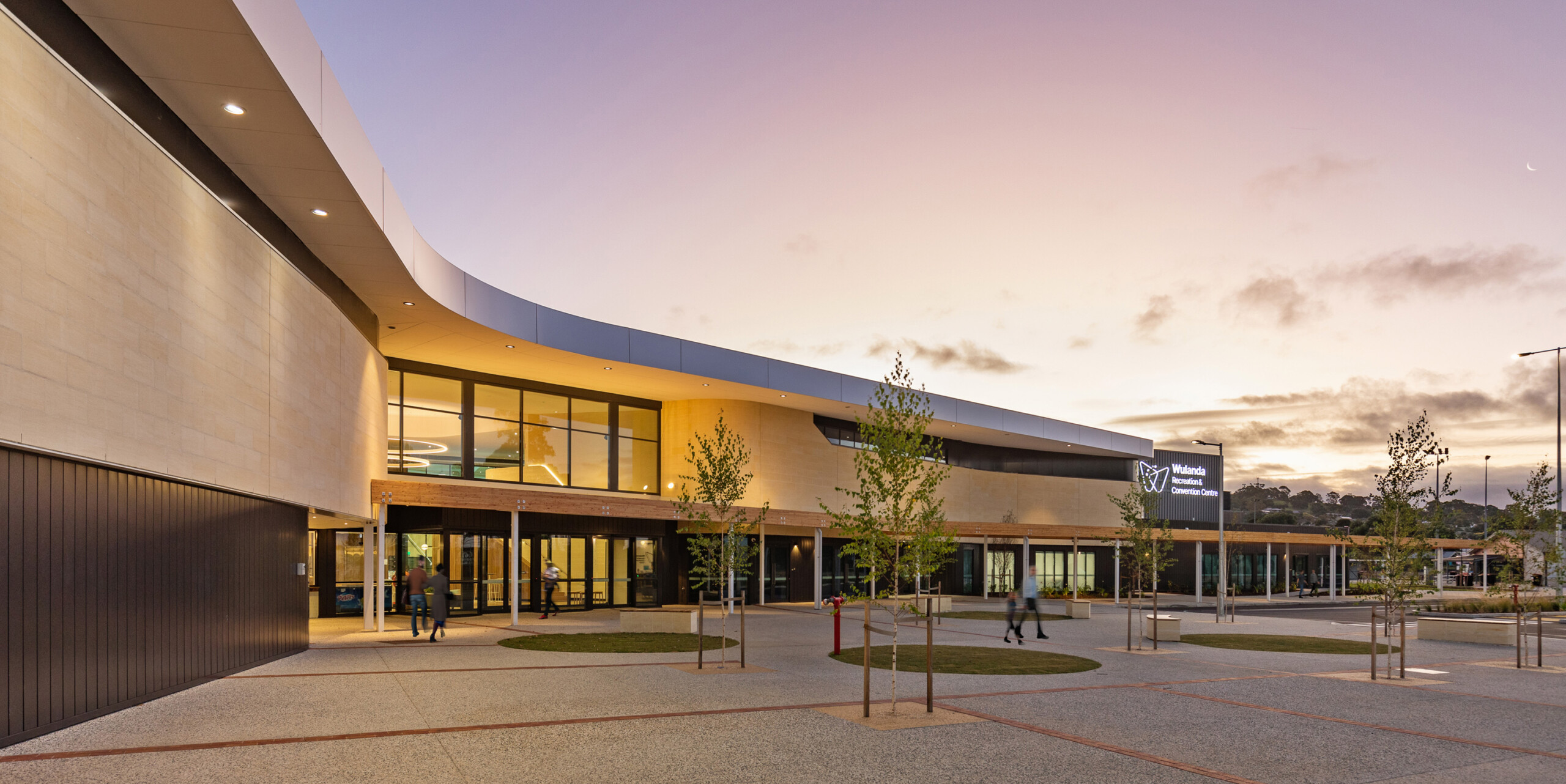 Limestone sinkholes and ancient volcanic events have formed Berrin / Mount Gambier's environs and provide natural focal points in the landscape. These distinctive landmarks inform the design of the Wulanda Recreation and Convention Centre, a gathering place for all to participate in sports, recreation, and community events.
Wulanda means 'enjoy or cherish' in Bunganditj language and acknowledges the Boandik peoples as the Traditional Owners of the land where the centre stands. The new consolidated complex replaces ageing aquatics and sporting facilities, bringing multiple community-focused spaces under one roof. 
Awards
2023

Winner, Public Architecture, Australian Institute of Architects (SA)

2023

Commendation, Sustainable Architecture, Australian Institute of Architects (SA)

2023

Winner, Community Facility of the Year, Parks and Leisure Australia (SA/NT)
Location

Boandik Country
Mount Gambier, South Australia

Client

City of Mount Gambier

Value

$62.5M

Scale

12,880m²

Year

2022

Project Contact

Photography

Zoe Wighton

Share
In terms of reconciliation it is important to recognise the long association with country of First Nations People and to acknowledge their place in modern society. The inclusion of Bunganditj in the name contributes to the healing process for the First Nations People and acknowledges our place on country, here in Berrin.

Aunty Michelle Jacquelin-Furr
Member Bunganditj Language Reclamation Committee
Extensive consultation with representatives from community and sporting sectors, including school students, service groups, sporting clubs and performing arts groups, ensured all needs were identified and accommodated through a project vision and guiding principles. The values identified were:
Local
Flexible
Inclusive
Sustainable
Local
A long, low profile with a sweeping roof and generous canopy provides a sheltered and welcoming entrance. The large entry foyer explores the concept of layered geological formations through material use and form. Curved corners create organic, free-flowing spaces easily accessible via the central entrance.
Warm, tactile qualities of limestone and timber are featured and pay homage to the surrounding locality and the Australian timber industry through the use of Tasmanian Oak, Sculptform wall panelling, and Spotted Gum. The timber and stone treatments weave throughout the building, creating visual links to all the main spaces of the facility from the entryway.
Flexible and Inclusive
The initial sporting-focused brief evolved into a balance of sports and community facilities, addressing the needs of approximately 60 community groups, from large clubs to smaller volunteer groups, and individuals of all ages and abilities.
Six multi-purpose courts, clubrooms and amenities, a gym and allied services provide ample opportunity to participate in sports and recreation. Acoustic design, retractable seating and multi-purpose surfaces enable the centre to adapt from sporting competitions to tradeshows, concerts and events.
A new indoor pool hall houses a 25m lap pool, a program pool for special-needs groups, a learn-to-swim pool and a splash pad. Specialist sensory-adaptable spaces within the warm water pool allow ambient sound and light to be adjusted to suit sensitive users.
Community offices, meeting and function rooms, a creche and a youth zone bring people together in the two-storey complex. More than 1000 people can be accommodated at conference events and performances, providing significant social and economic benefits to the community.
There is a real opportunity for this project to be a catalyst to further expand the knowledge and technology of timber construction within Australia, showcase the benefits of timber construction and promote the timber industry.

Ben Luppino
Associate Director, DesignInc Adelaide
Sustainable
The design team adopted a highly coordinated approach to all design disciplines, carefully integrating building services, and structural and specialist aquatic services to achieve the sustainable objectives identified during the consultation process.
The existing 50m outdoor pool was retained and updated. The new indoor aquatic zone incorporates glulam beams spanning 42m, the longest in the Southern Hemisphere. The European Spruce is ideally suited to the humid environment of the indoor aquatic hall, providing whole-of-life benefits for health, maintenance and operational costs.
Aquatic centres are typically high-energy usage facilities. Electric mechanical and aquatic systems enable heat exchange technology to be utilised. Surplus heat from the courts is used to meet the aquatic heating demands, and vice versa. In addition, the fully electric system is offset via a significant photovoltaic array to sustain efficient and integrated heating and cooling systems.
Since its opening, Wulanda has become the new community gathering space, providing a community facility that meets the needs of the broad demographics within the region.
Wulanda is an extraordinary building born from our city's bold vision to create a future-proof community hub that will not only last for 60 years but will generate a legacy that will boost our wellbeing and economic outlook.

Barbara Cernovskis
General Manager City Infrastructure, City of Mount Gambier
People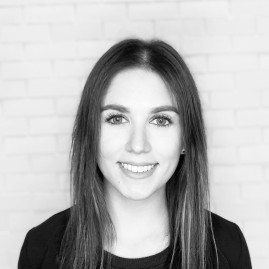 Natalie Di Sisto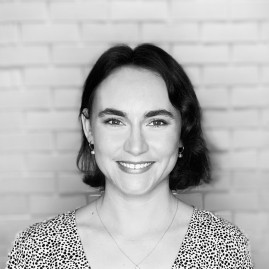 Jacinda Hastwell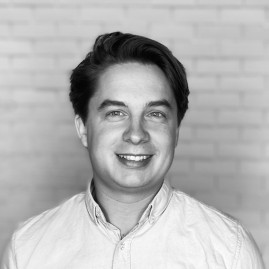 Marcus Warnecke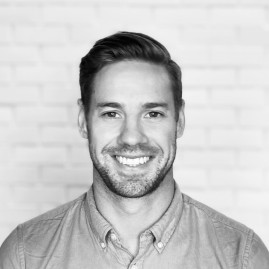 Braden Hill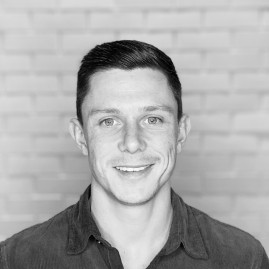 Sebastian Kennedy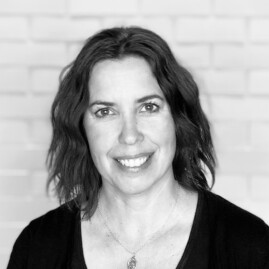 Kate Fitton