Victorian Comprehensive Cancer Centre (VCCC)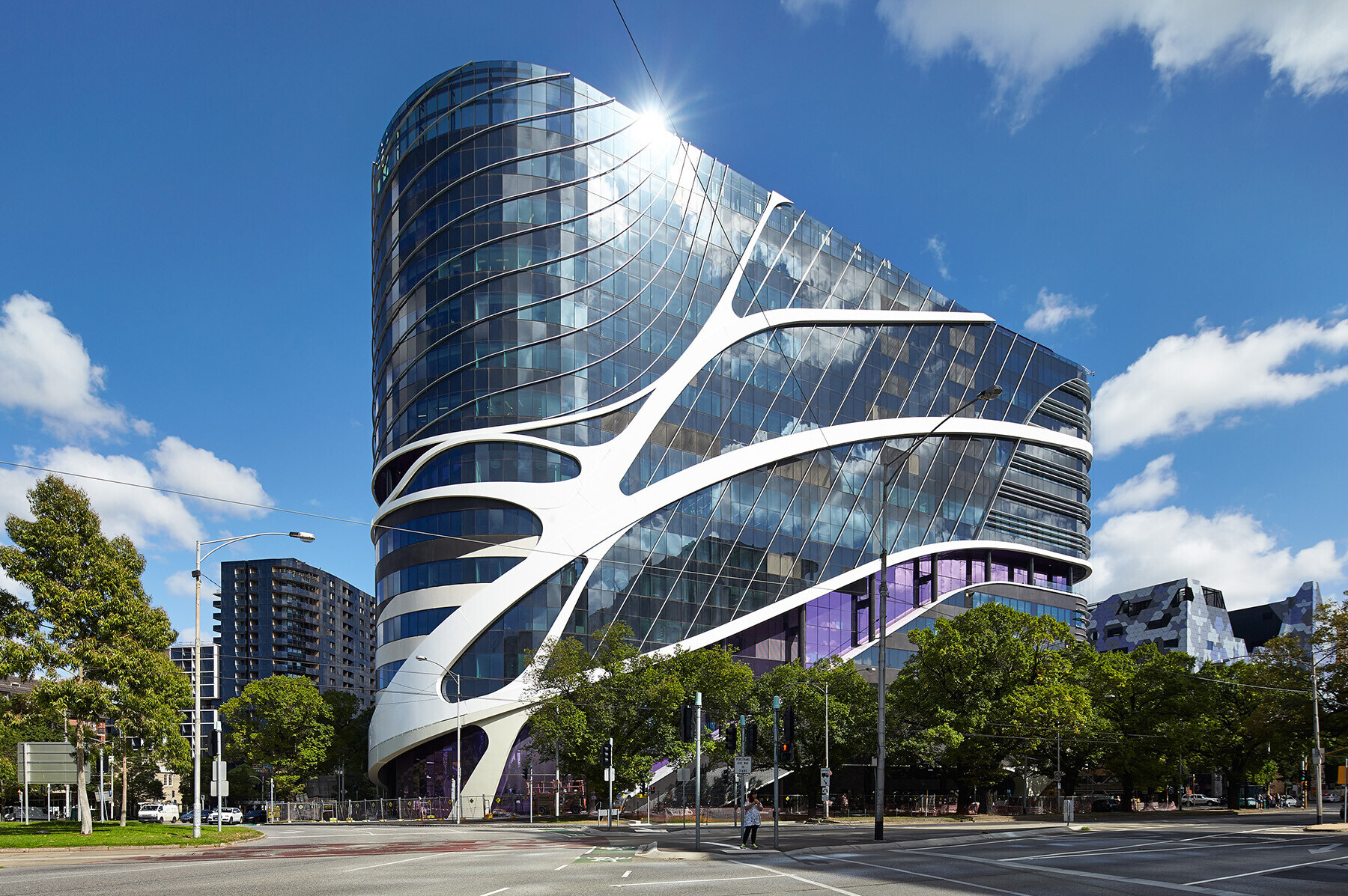 The VCCC is both a building and an idea – an expression of hope and progress. Its vision is to save lives, improve survival rates, and concentrate all efforts on finding a cure for cancer. It brings together specialist cancer research, education and patient care in an extraordinary new facility, completed in 2016 – a landmark in healthcare worldwide.
Located in the heart of Melbourne's research and biomedical precinct (the northeastern suburb of Parkville), the VCCC combines the new home of the Peter MacCallum Cancer Centre, research and clinical facilities for Melbourne Health, and research and education facilities for the University of Melbourne.
Awards
2017

Victorian Architecture Medal, Australian Institute of Architects

2017

William Wardell Award for Public Architecture, Australian Institute of Architects (AIA)

2017

Gold Award, Architecture (Commercial, Constructed), GOV Design Awards

2017

National Infrastructure Award for Government Partnership Excellence, Infrastructure Partnerships Australia Awards

2016

Gold Award, Interior Design (Hospitality), GOV Design Awards

2016

Gold Award, Architecture (Constructed), GOV Design Awards

2013

Best Healthcare Project, World Finance Magazine Infrastructure Investment Awards
Location

Woiworung, Boonwurrung Country
Melbourne, Victoria

Client

Victorian Department of Health, Plenary Health, and Grocon PCL joint venture

Value

$1.1B

Scale

130,000m²

Year

2016

Collaborators

Silver Thomas Hanley and McBride Charles Ryan (STHDI+MCR)

Project Contact

Photography

Peter Bennetts

Share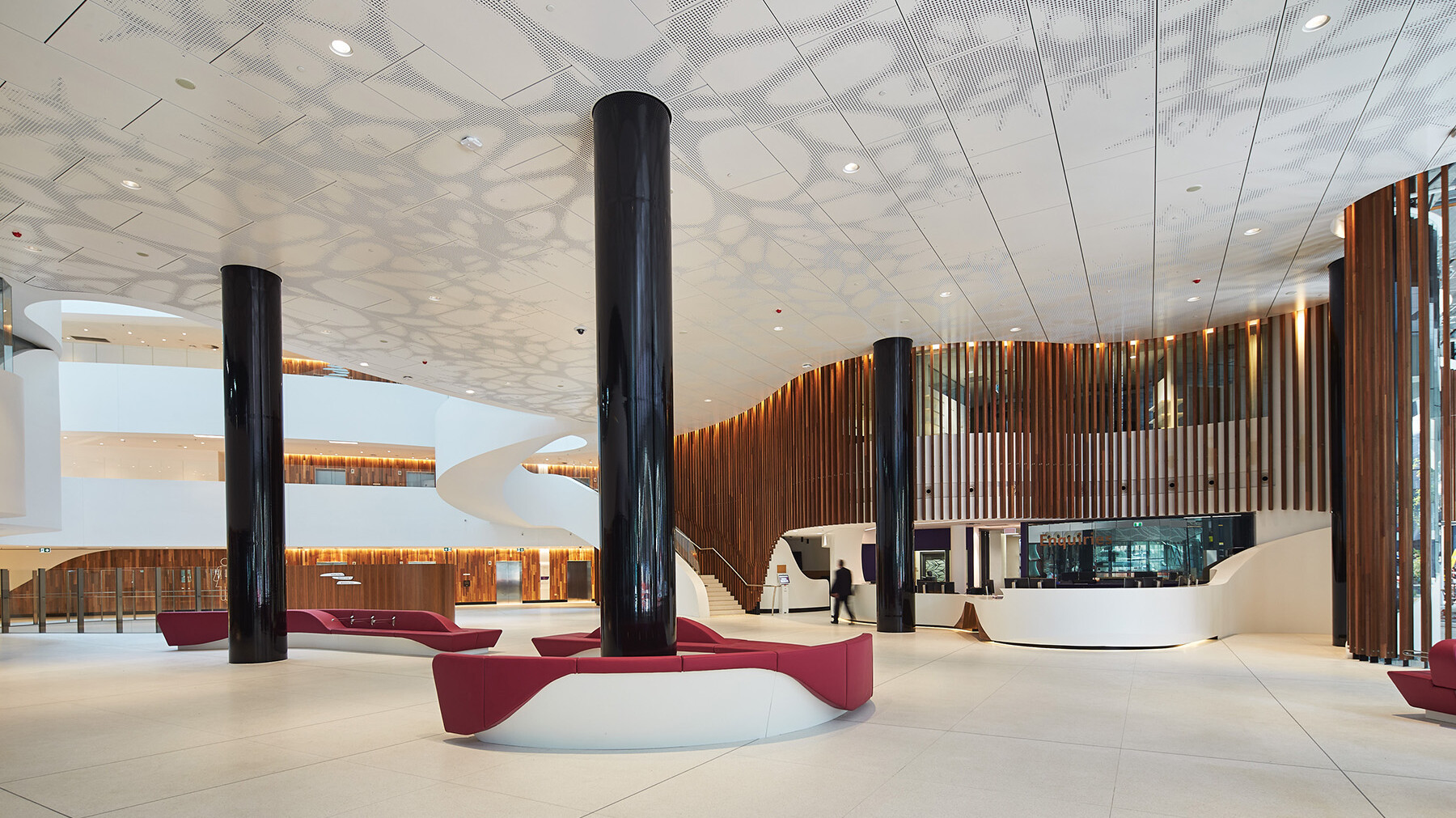 This Centre translates hope into architecture. Bringing together patients, researchers and students in the one collaborative facility, concentrates all efforts on finding a cure for cancer.

Christon Batey-Smith
Director, DesignInc Melbourne
The design team was a joint venture between DesignInc and Silver Thomas Hanley plus McBride Charles Ryan (STHDI+MCR), as part of the Plenary Health Consortium for the Victorian Government.
The architecture symbolically represents the formation of new networks and clusters of collaboration. The facade's spiralling gesture unites the disparate activities of inpatient care, clinical day care, research laboratories, education and the public realm, into a single continuous form.
Over 13 levels, the 130,000 square metre Centre accommodates thousands of researchers, patients and students, and family support facilities. Capacity for future expansion has been integrated in the master plan.
Designed for wellbeing, with a light-filled central atrium at its core, clinical rooms are on the lower levels to simplify the patients' journey. On Level 7, one of Australia's largest public roof gardens is a sanctuary for patients and family. The research laboratories above enjoy outlooks to the city and beyond.
Key innovations
Perforated metalwork, precast concrete panels, glazed brickwork, and digitally fabricated FRP colonnades are the result of engagement with the fabrication industries to produce elements directly from 3D digital files of a scale and complexity never previously achieved
Glass panelling specially developed for VCCC to transmit no spectral colour to the interior (important for assessing and treating symptoms)
Material selection for 25 year low maintenance and highest IEQ rating
Low energy interior fittings and solutions throughout
An experienced team of exceptional communicators, DesignInc intuitively understood the project and client, and brought innovative alternatives to the table.

Liz Stickland
Department of Health (Design, Build and Commissioning Lead)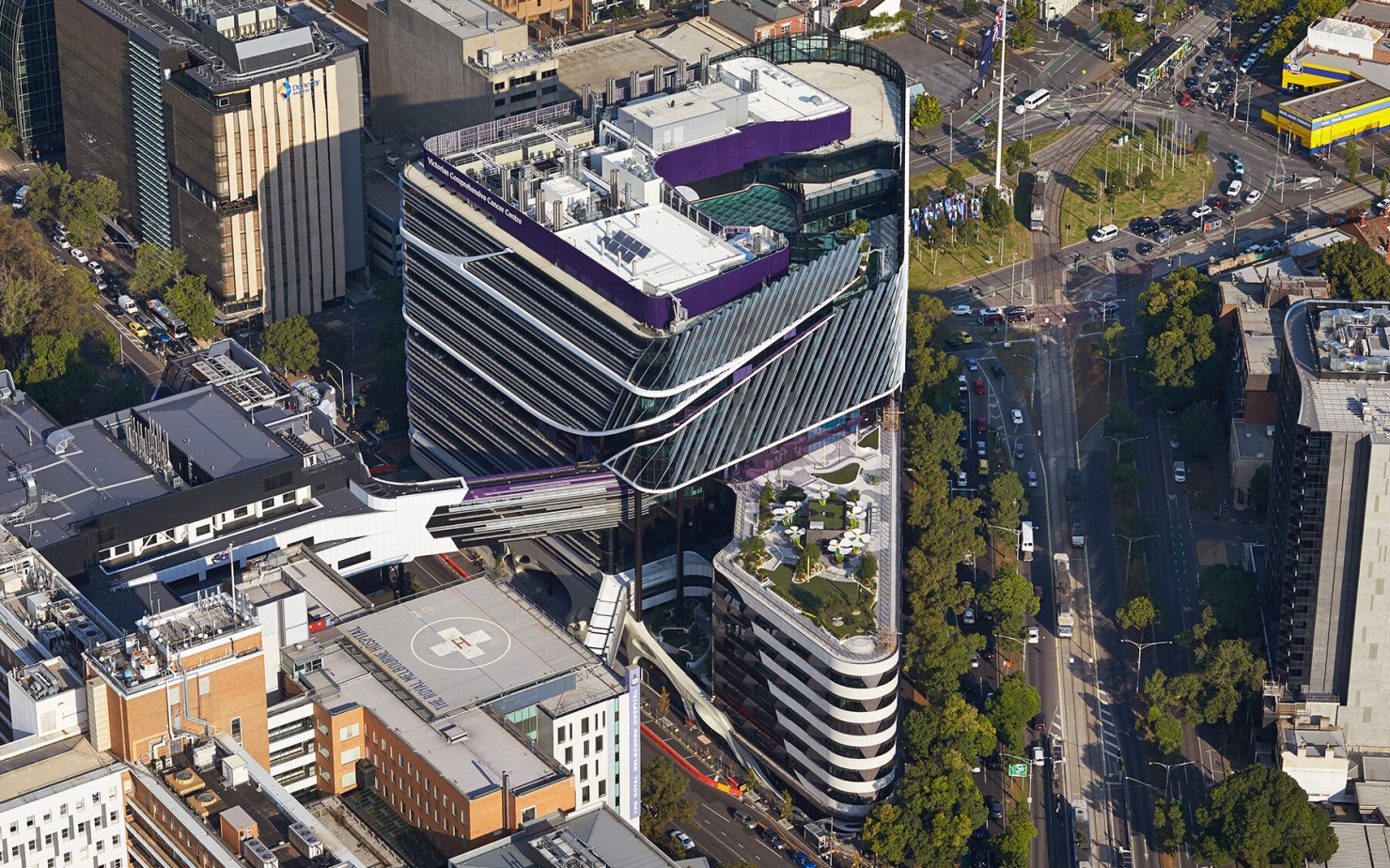 People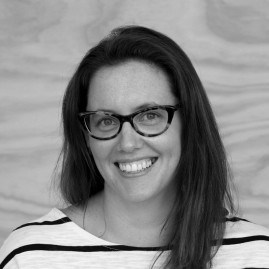 Emer Denneny