Holy Family Catholic School Curiosity Building
'Curiosity'—a new learning hub at Holy Family Catholic School—is a multi-purpose educational facility at the heart of the campus. A centrepiece of the school's pedagogy, it enables STEM research, innovative learning and exploration, knowledge creation and sharing within the school community.
Centrally located along the main circulation route of the school, the Curiosity Building provides expansive views, wrapping an inner courtyard to create a sheltered outdoor learning area with remote-operable louvres. The outdoor learning area adjoins the school's ecological precinct containing a billabong, the "Kuyangani' fish farm, and a Multi-Disciplinary Learning Area (MUDLA) that houses bearded dragons, yabbies, turtles, frogs and hopping mice.
Large groups can gather within the centre of the library for storytelling or in the forum space with its virtual reality capability and tea-making facilities for school and community gatherings. Window seats and nooks provide opportunities for quiet moments, and elevated platforms with furniture 'mounds' encourage play and drama. The 'Design Lab' maker space fosters innovation.
The earthy and industrial palette of natural timbers, raw fibre cement cladding and deep earthy reds reflect the Holy Family Catholic School brand. The design theme of a flowing river takes inspiration from the school's passion for sustainability and its work to breed endangered native fish. The Southern Purple-spotted Gudgeon appears on windows and doors in the facility with other wetland flora and fauna. The flowing, visual narrative links the diverse spaces available to the students, encouraging them to explore and investigate independently.
Location

Kaurna Country
Parafield Gardens, South Australia

Client

Holy Family Catholic School

Value

$2.6M

Scale

950m²

Year

2021

Project Contact

Photography

Interiors: Sam Noonan, Exteriors: Richard Humphrys

Share
The building as an educational tool
An integral pillar of learning at Holy Family Catholic School is ecological inquiry and sustainability. The tectonics of the structure and services of the new building are exposed for the students to observe passive and active design principles that contribute to sustainability. Solar panels generate up to 50kW and create as much energy as the building consumes. Indirect Evaporative Cooling, a 100% fresh air system that uses approximately 80% less energy than reverse cycle, maintains air quality and cools the interiors. Seven 13.5kL tanks to the east and north of the building collect and reticulate water through an irrigation system to supply water to the billabong and greenfields.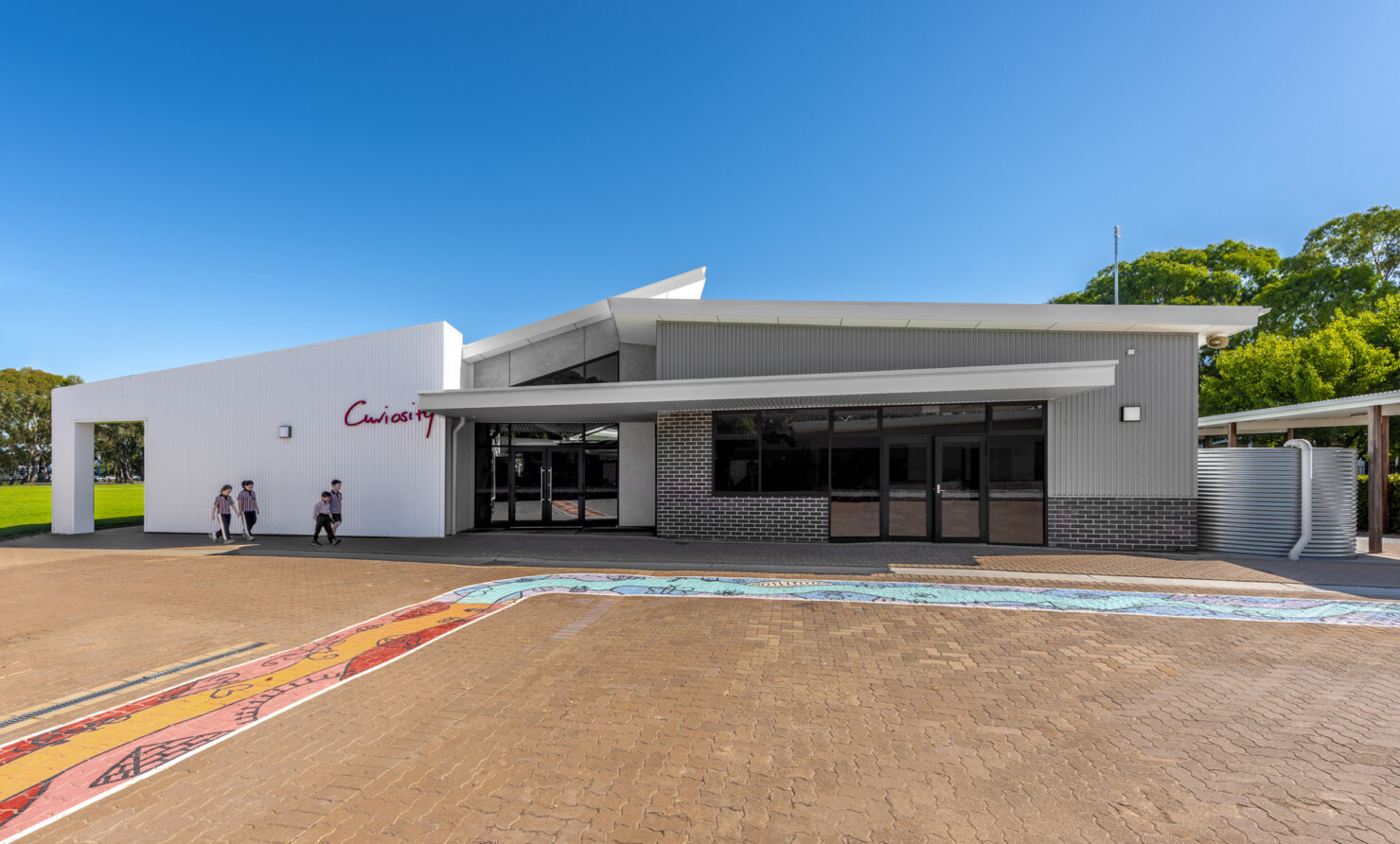 Curiosity is one of 24 character strengths every person has in some measure. Curiosity epitomizes the principle of life-long learning. Curiosity sustains the learner through a plethora of formal and informal learning experiences enabling us to do new things in new ways.

Kerry White
Principal, Holy Family Catholic School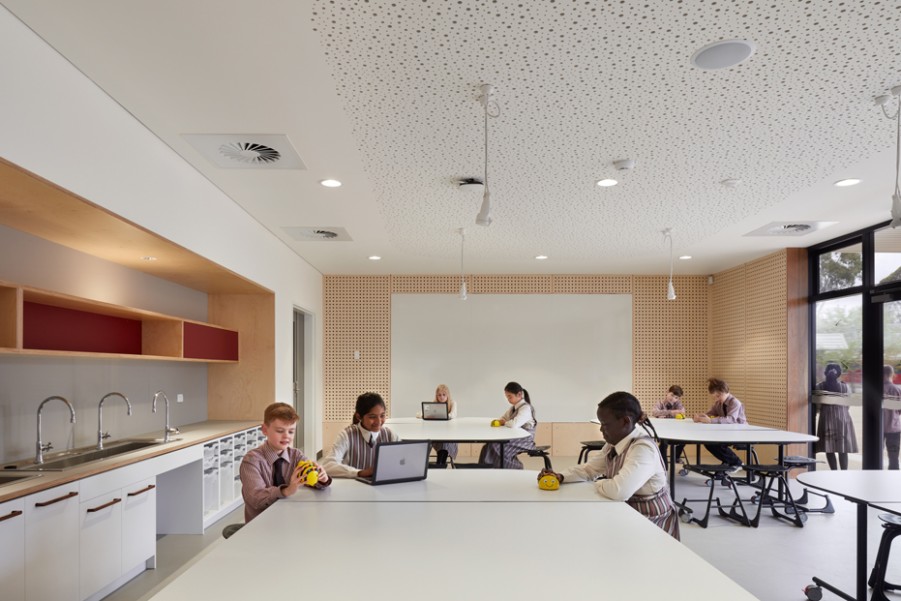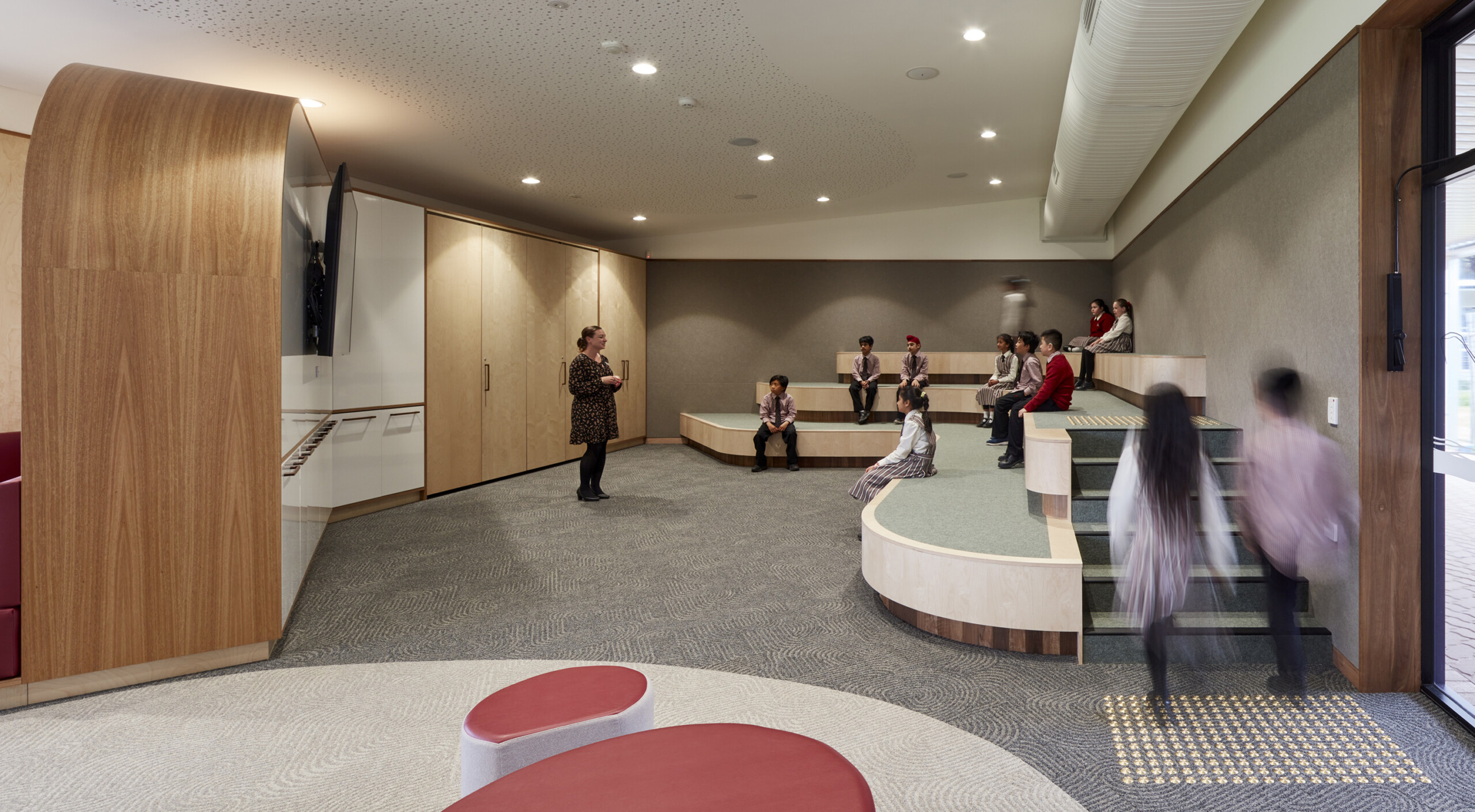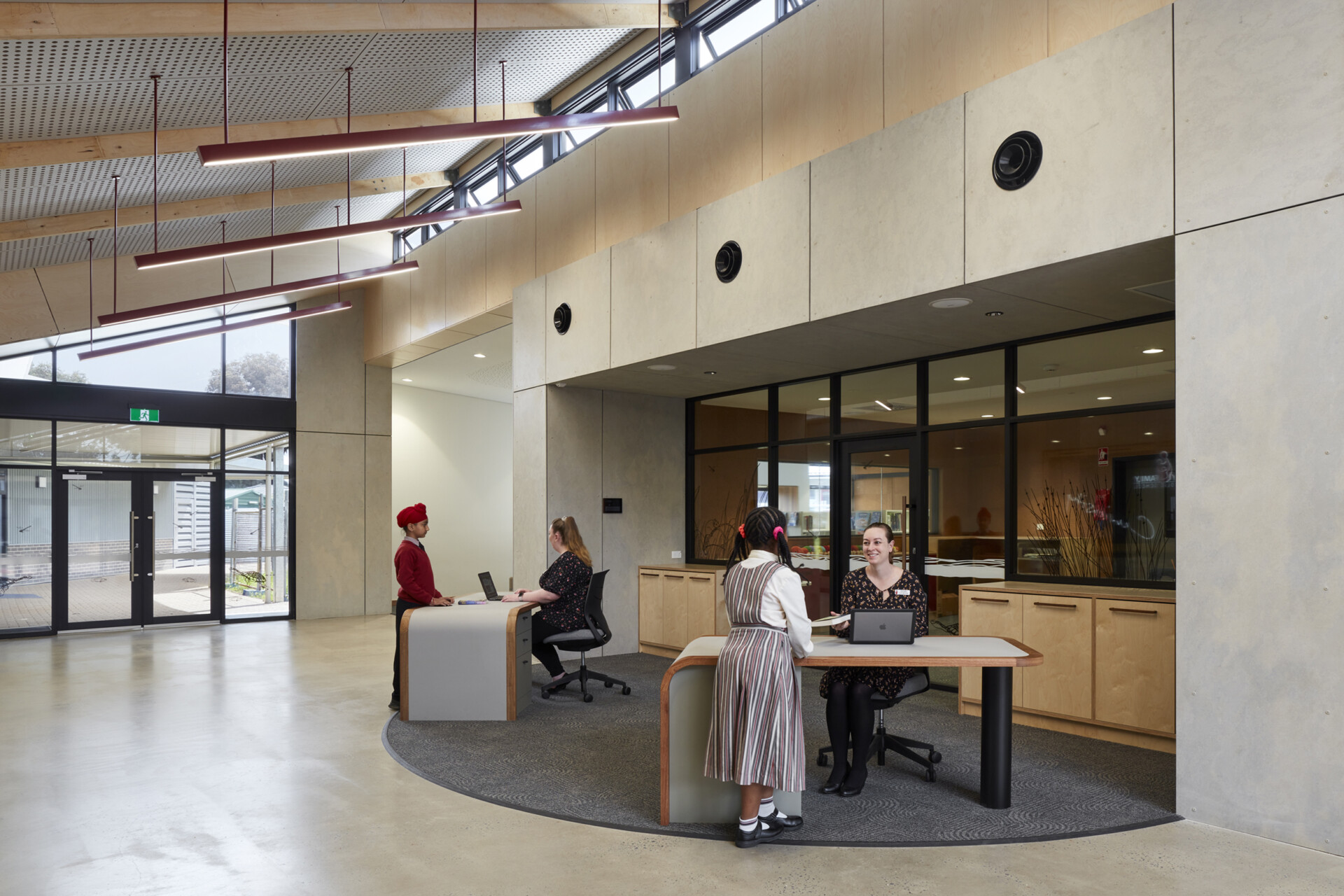 People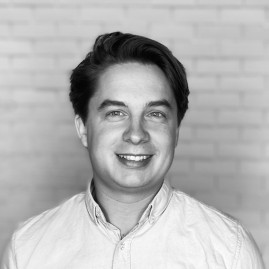 Marcus Warnecke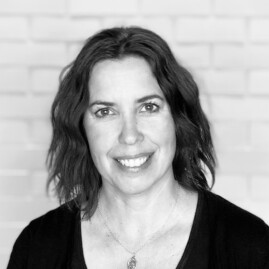 Kate Fitton