Sydney Airport T1, Bussing Redevelopment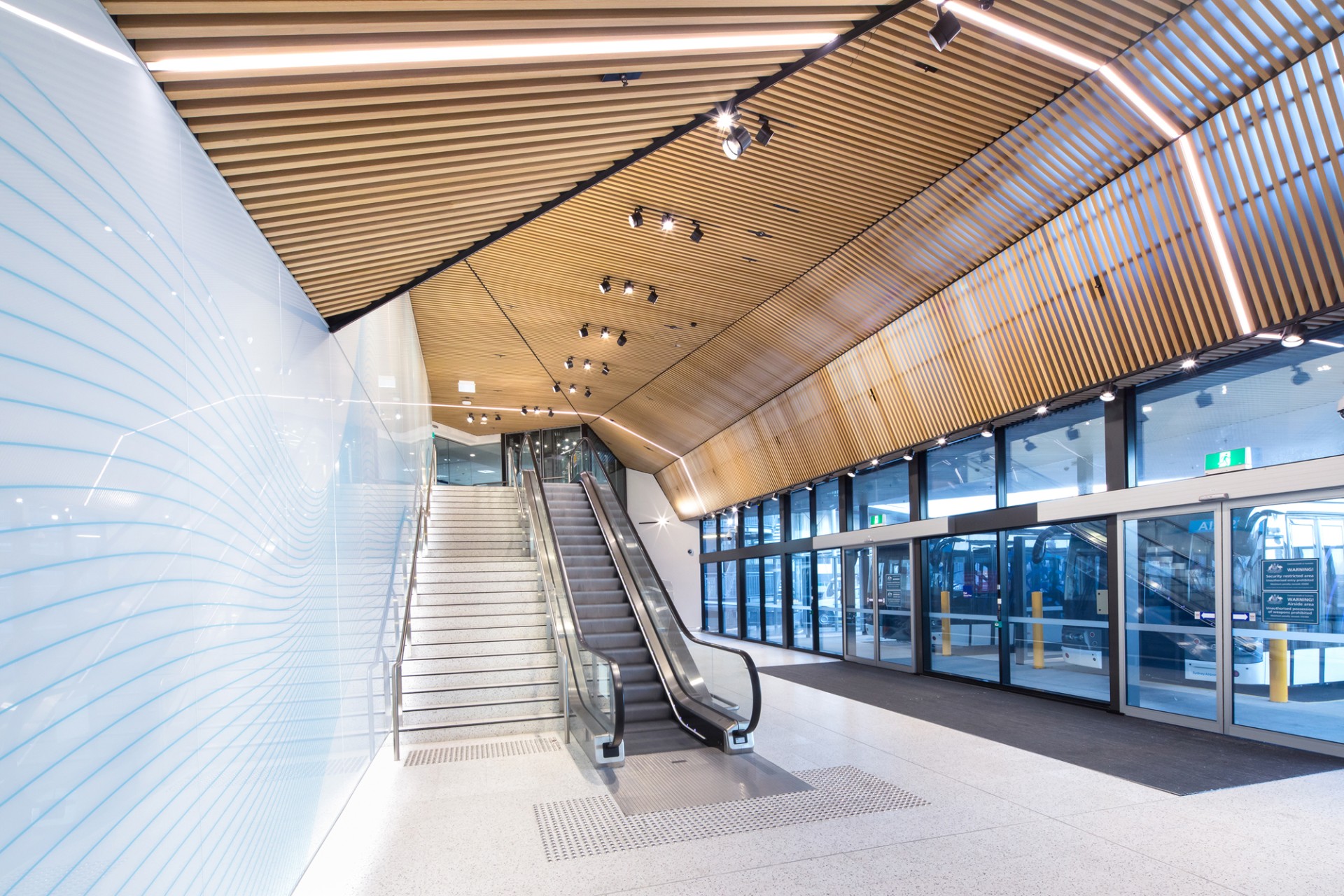 Sydney's International Airport's new bussing infrastructure transports visitors between the terminal and remote stands. DesignInc's redevelopment of existing facilities improves the passenger experience, provides operational flexibility and helps to manage capacity.
Contemporary warmth
Material selection is key to creating a warm and contemporary environment across the various sites. Natural timber batons wrap around walls, ceilings and soffits in geometric planes. Paired with polished concrete flooring, white surfaces, bright yellow markers, cleverly integrated lighting, stainless steel and glass balustrades, the bussing redevelopment provides a clean and pleasant transport experience.
Location

Dharawal Country
Mascot, New South Wales

Client

Sydney Airport Corporation Limited (SACL)

Value

$18M

Scale

1,000m²

Year

2016

Project Contact

Share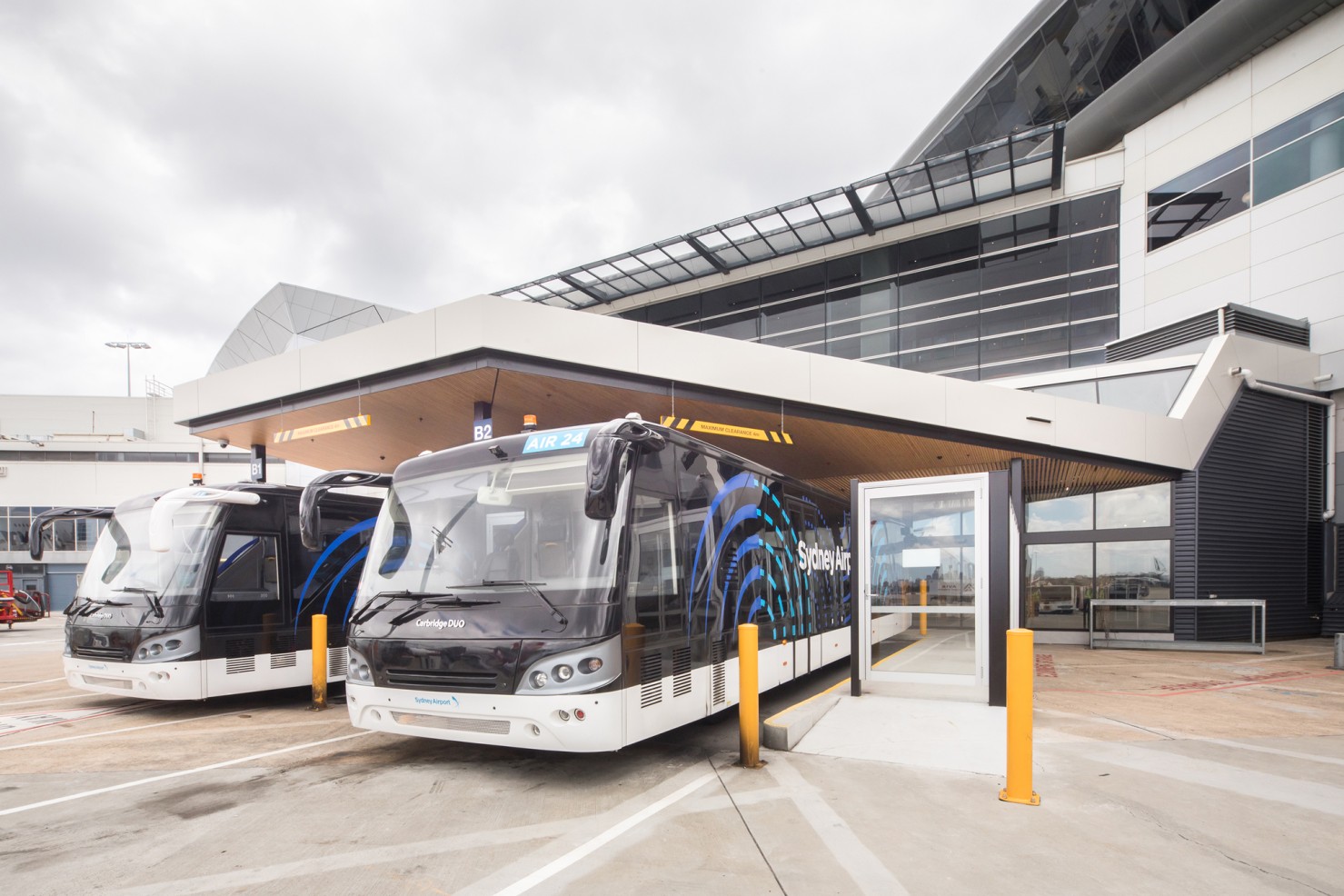 Separation of arrivals and departures and terminal interfaces from remote stand bussing was achieved by implementing three new bussing zones; two servicing arriving passengers at Pier B and C, and another for departing passengers at the end of Pier B East. Two new arrivals lobbies now link passengers directly to the arrivals level of the main terminal.
The arrivals lobbies were designed to artfully, effortlessly and intuitively lead passengers into the main terminal building to continue on to the next stage of their journey

Cathryn Drew-Bredin
Director, DesignInc