New Schools 2021 – Ramlegh Park Primary School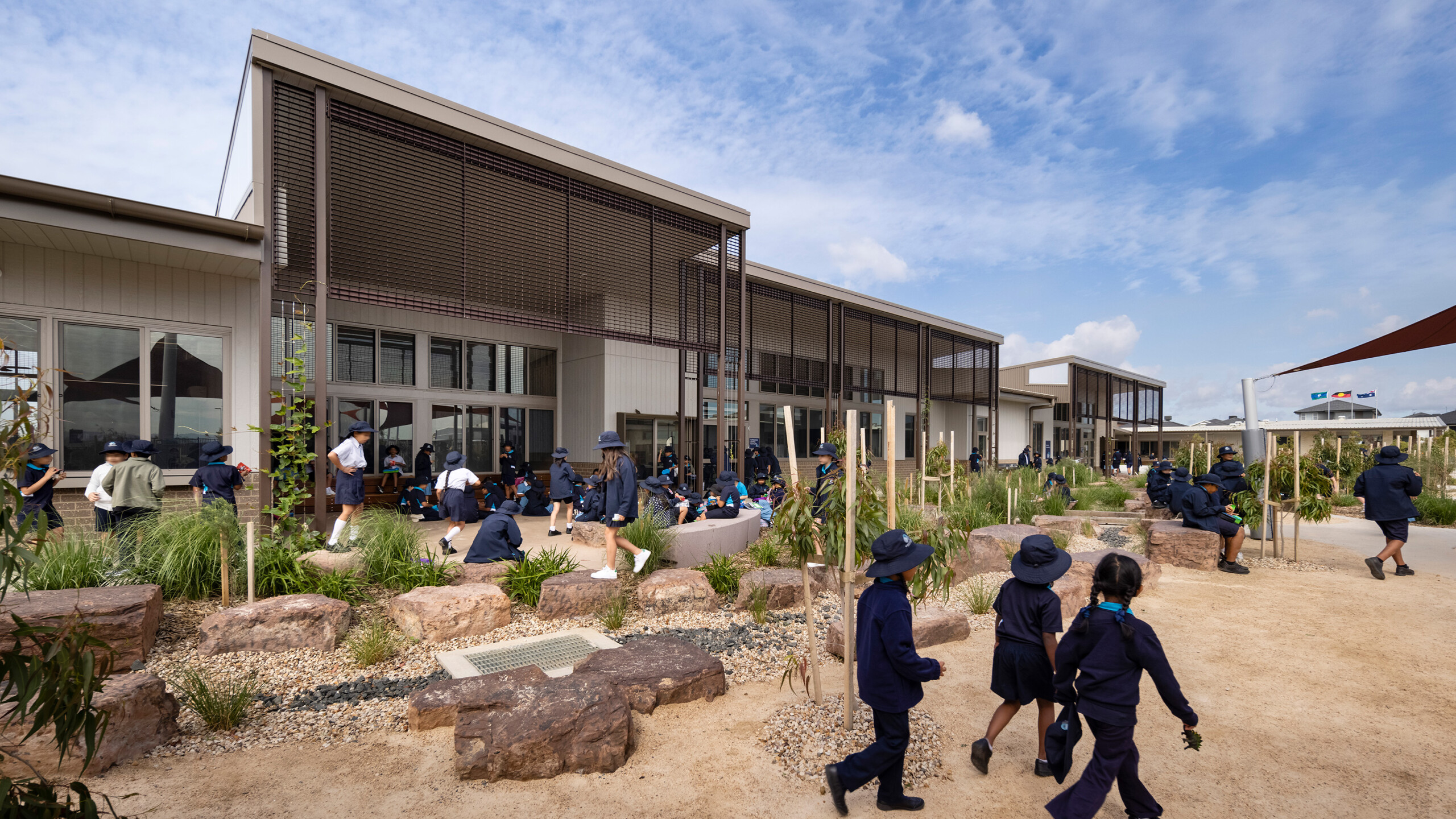 Ramlegh Park Primary School is a new P–6 school for families in the fast growing area of Clyde North. The school offers two learning neighbourhoods, an administration building, outdoor play courts, performing arts and physical education building community hub, as well as sports fields.
Incorporating biophilic design principles, the buildings are designed to maximise opportunities for students to connect with nature and support nature-based learning.
Awards
2022

Commendation, New Construction / Entire New Educational Facility, Learning Environments Australasia

2022

Shortlisted, The Learning Space, INDE.Awards

2021

Winner, Best School Project above $10M, Victorian School Design Awards

2021

Winner, New Construction / Entire New Educational Facility, Learning Environments Australasia (VIC/TAS)
Location

Boonwurrung Country
Clyde North, Victoria

Client

Victorian School Building Authority (VSBA)

Value

$190M

Year

2021

Collaborators

Brand Architects

Project Contact

Photography

Dianna Snape

Share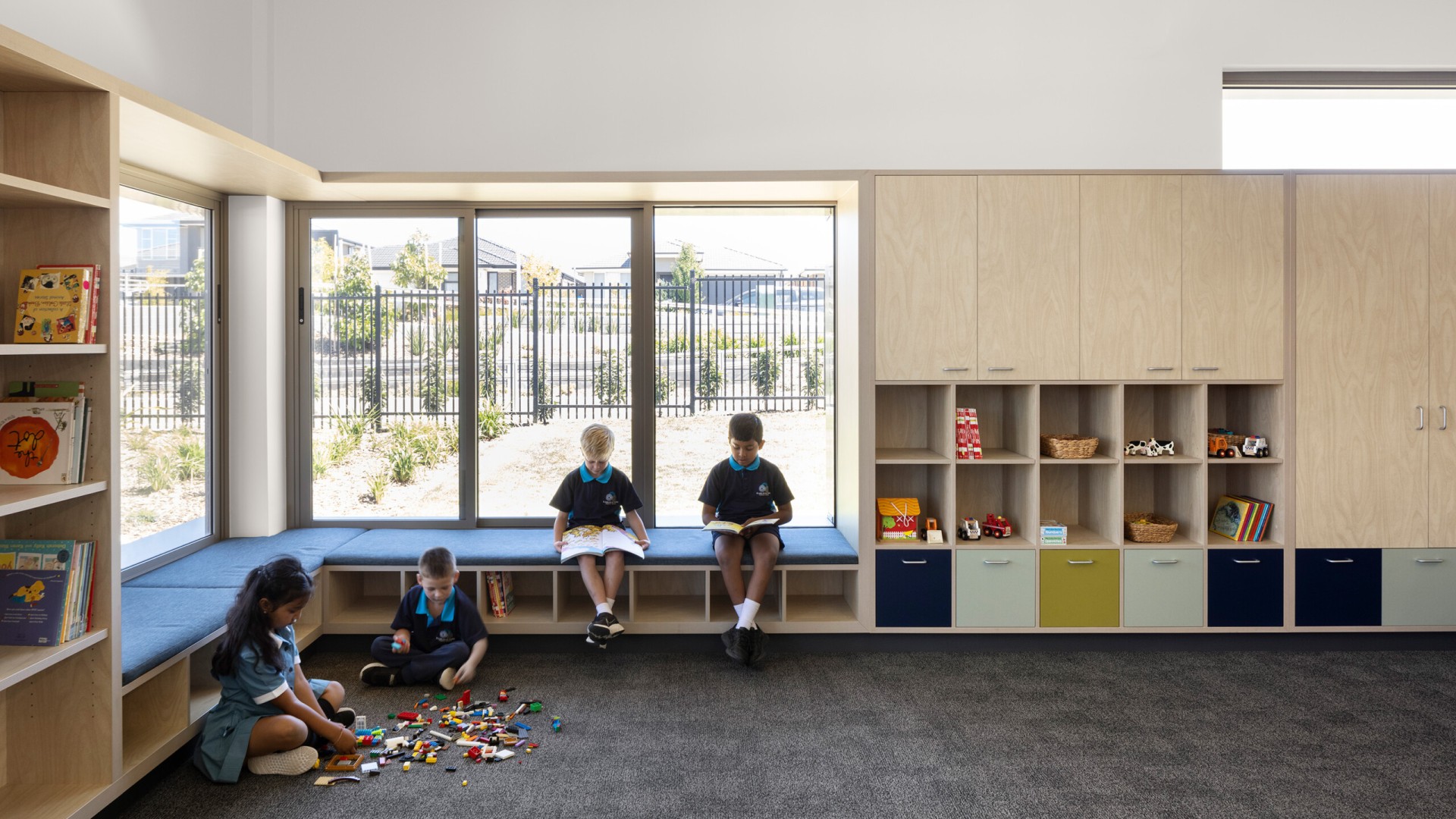 Extended eaves provide valuable sheltered areas and incorporate outdoor learning spaces that provide teachers and students with increased opportunities to customise teaching and learning to suit student needs.
To meet the needs of contemporary learners, the school is structured as a two learning neighbourhood model, comprised of learning communities and home bases.
In addition to the two learning neighbourhoods, a resource intensive learning hub enables cross curricula connections to be made between science, art, design, and food technology in collaborative learning spaces collocated with the school's library. By placing the school's administration spaces close to the library and the hub, the school's leadership team are close to this buzzing centre of activity, giving them multiple opportunities during their day to connect with the children and their learning experiences.

Flexibility is a key feature of our response to the school's education strategy; we have created modifiable spaces that accommodate multiple learning approaches and can respond to the requirements of students and teachers, creating a sense of shared ownership, inclusion, and everyday learning. This flexibility also enables groups to be formed between communities based on each student's stage rather than their age.
We have embedded biophilic concepts into both the buildings and landscape to support enhanced cognitive function and improved learning outcomes for the students.

Christon Batey-Smith
Director, DesignInc Melbourne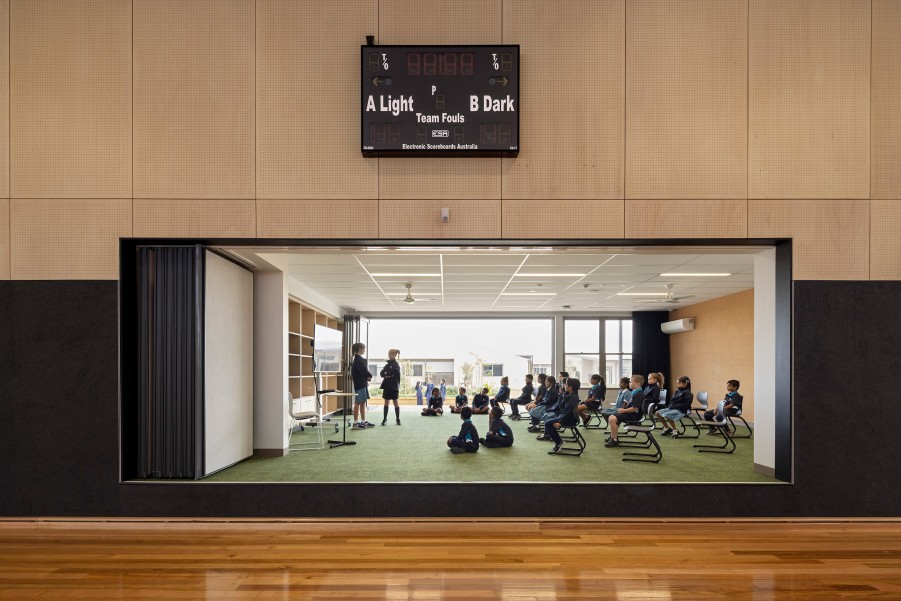 Ramlegh Park Primary School will accommodate 525 students long term enrolment and 1,100 students peak enrolment. It is one of seven new schools that we delivered in association with Brand Architects for the VSBA New Schools 2021 program:
Aintree Primary School
Cranbourne West Secondary College
Edenbrook Secondary College
Gaayip-Yagila Primary School
Garrang Wilam Primary School
Ramlegh Park Primary School
Riverbend Primary School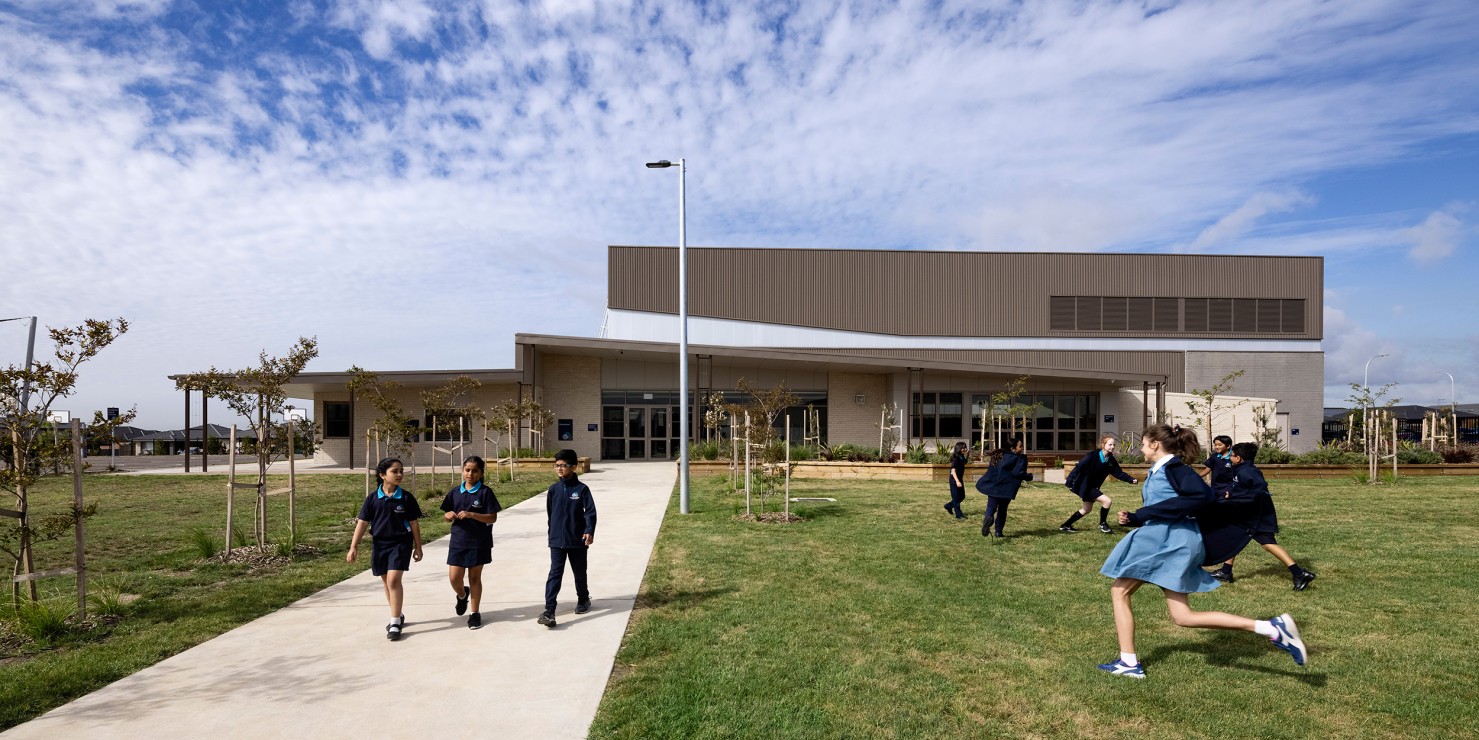 People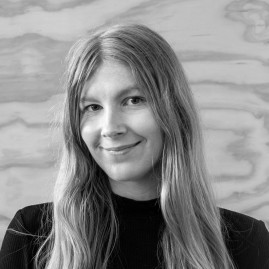 Isabella Peppard Clark