Northern Beaches Bus B-Line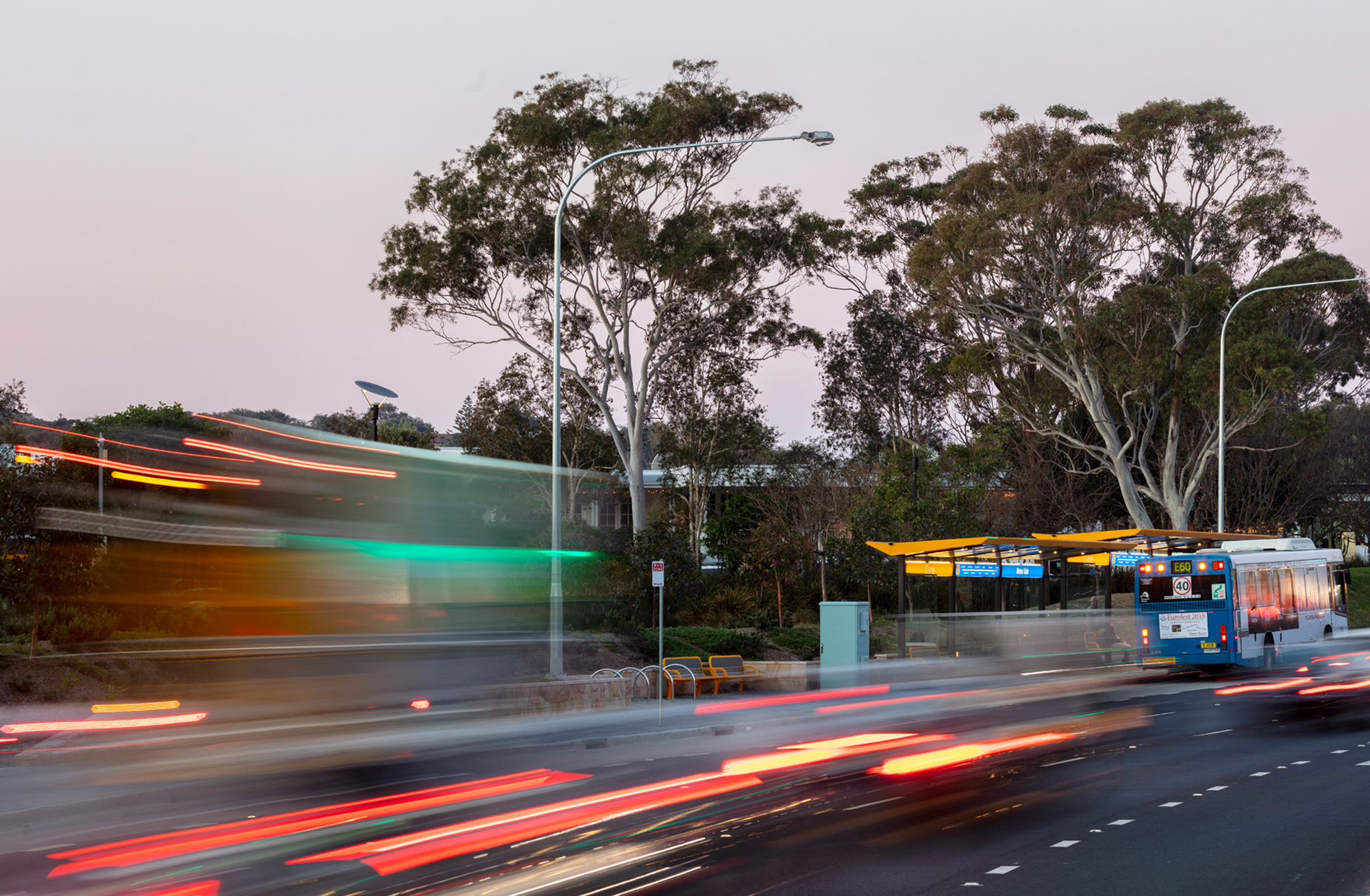 Providing reliable, regular and high capacity public transport options from Sydney's Northern Beaches to the CBD, the B-Line bus program is a signature infrastructure project.
The program includes improvements to the 30km road corridor as well as new and upgraded carparks, bus shelters, a pedestrian bridge, a new amenity building and landscaping. Coupled with new bus priority measures, the reliability of bus services has increased and resulted in increased patronage. Since opening in 2017, public transport usage across the entire Northern Beaches has increased by around 19 per cent.
Awards
2019

Commendation, Landscape & Biophilia, Sustainability Awards
Location

Kuring-gai Country
Northern Beaches, New South Wales

Client

Transport for NSW

Value

$150M

Scale

30km

Year

2020

Project Contact

Photography

Brett Boardman

Share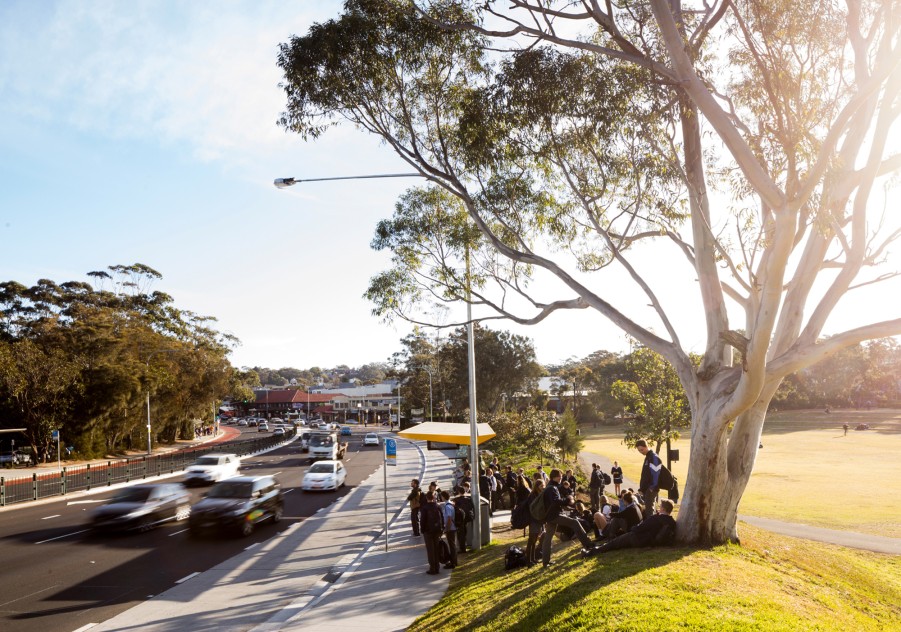 An integrated approach
DesignInc provided integrated urban design, landscape and architecture services throughout. Initially engaged by TfNSW for feasibility, planning and design approvals, we then worked with Fulton Hogan to complete design documentation and oversee delivery. Key features of DesignInc's work on the project include:
nine bespoke, architecturally designed bus shelters including seats, bins, paving, lighting, and wayfinding signage; integrated hardscape and softscape landscaping throughout the corridor;
five pedestrian plazas incorporating planting, paving and provision for public art;
three carparks (Manly Vale, Narrabeen and Warriewood), providing 900 new car spaces for commuters and encouraging commuters to 'park and ride', including the 'green carpark' at Manly-Vale;
a pedestrian bridge at Brookvale linking to the town centre; and
an amenities building at Narrabeen Plaza.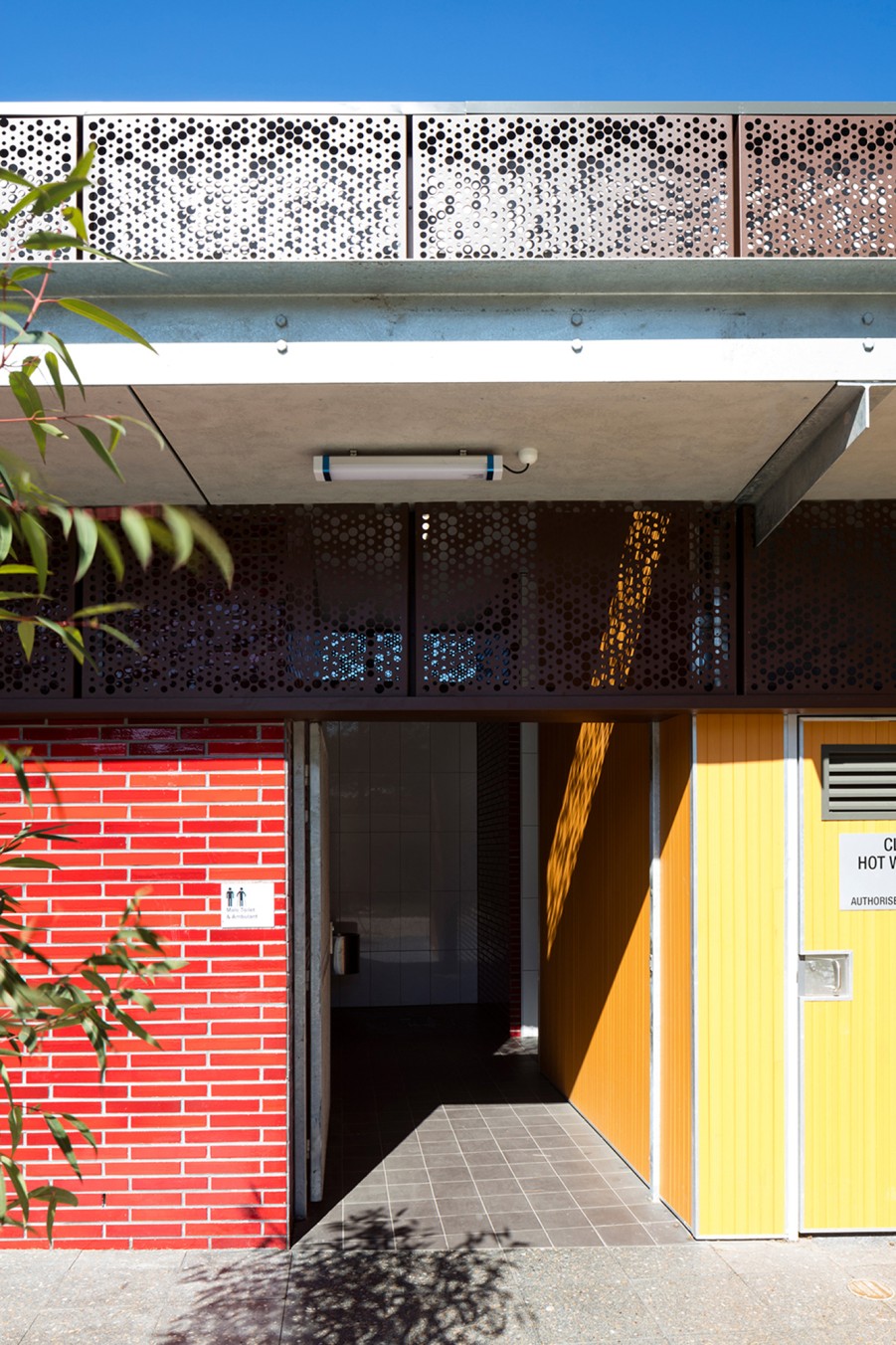 A Green Corridor
Landscaping along the program successfully establishes a sense of place for new and reinvigorated areas enhancing visual and shade amenity, creating microclimates and extending green corridors. Water sensitive urban design (WSUD) initiatives—such as raingardens—have been integrated at key nodes. In an effort to retain the biodiversity along the corridor, wherever possible, trees deemed for removal have been relocated nearby, and new trees have been planted to extend the tree canopy in the roadside corridor and beyond into adjacent neighbourhoods.
Town centres have been revitalised through the upgrading of streetscapes, new carparks, new plaza landscapes and attractive landmark architectural elements in the form of new community amenities, including the Brookvale pedestrian bridge. DesignInc designed three commuter carparks: Manly Vale, Narrabeen and Warriewood. The highly innovative Manly Vale carpark incorporates a breathing green wall on its façade: developed by Junglefy in association with UTS, the green wall cleans air that moves through it, reducing pollution.
New infrastructure includes modern amenities, pedestrian plaza, landscaping, installation of CCTV, undercover bicycle storage, extra lighting and additional car parking. The changes have revitalised the area and converted it into a modern, safer and more user- friendly space for the whole community.

Rob Stokes
NSW Member for Pittwater, Minister for Planning and Public Spaces
Staged Delivery
To meet the tight delivery timeframe the project was staged, with initial opening of key infrastructure such as the road corridor, shelters and seating in November 2017, with carparks and a new pedestrian bridge in Brookvale opening subsequently.