K2 Apartments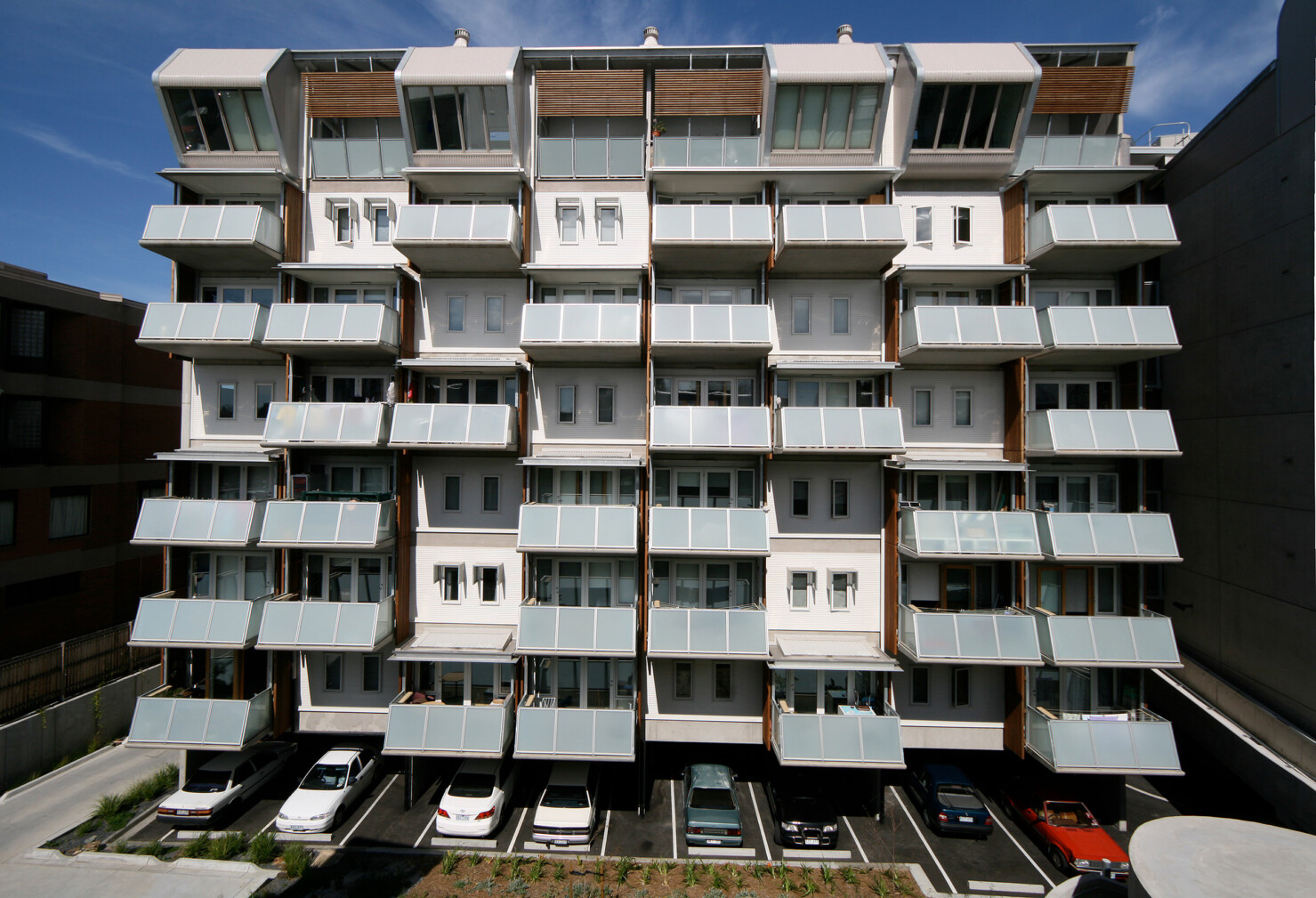 Setting new benchmarks in ecological and social sustainability in medium-density public housing, the K2 Apartments project was an initiative of the Victorian Office of Housing, where DesignInc Melbourne won the open competition to deliver its exemplar scheme.
Awards
2009

Best Residential Architecture (Multiple), Asia-Pacific Property Awards

2009

Best Sustainable Residential Development (Building Commission), UNAA World Environment Day Awards

2008

Sustainable Architecture Commendation, Australian Institute of Architects (AIA)

2008

Sustainable Architecture Award, Australian Institute of Architects

2008

Joseph Reed Award for Urban Design, Australian Institute of Architects

2008

Environmental Development Award, Australian Property Institute (API) Excellence Awards

2007

Best Contribution to Sustainable Design (Large Scale), City of Port Melbourne Design Development Awards

2007

Excellence in Residential Construction Award, $10-50M, Australian Institute of Building (AIB) Awards
Location

Bunurong Country
Windsor, Victoria

Client

Department of Human Services, Victoria (Office of Housing)

Value

$32.4M

Scale

4,800m²

Year

2007

Project Contact

Photography

Peter Hyatt, David Wierzbowski, Michael Silver, Martin Saunders

Share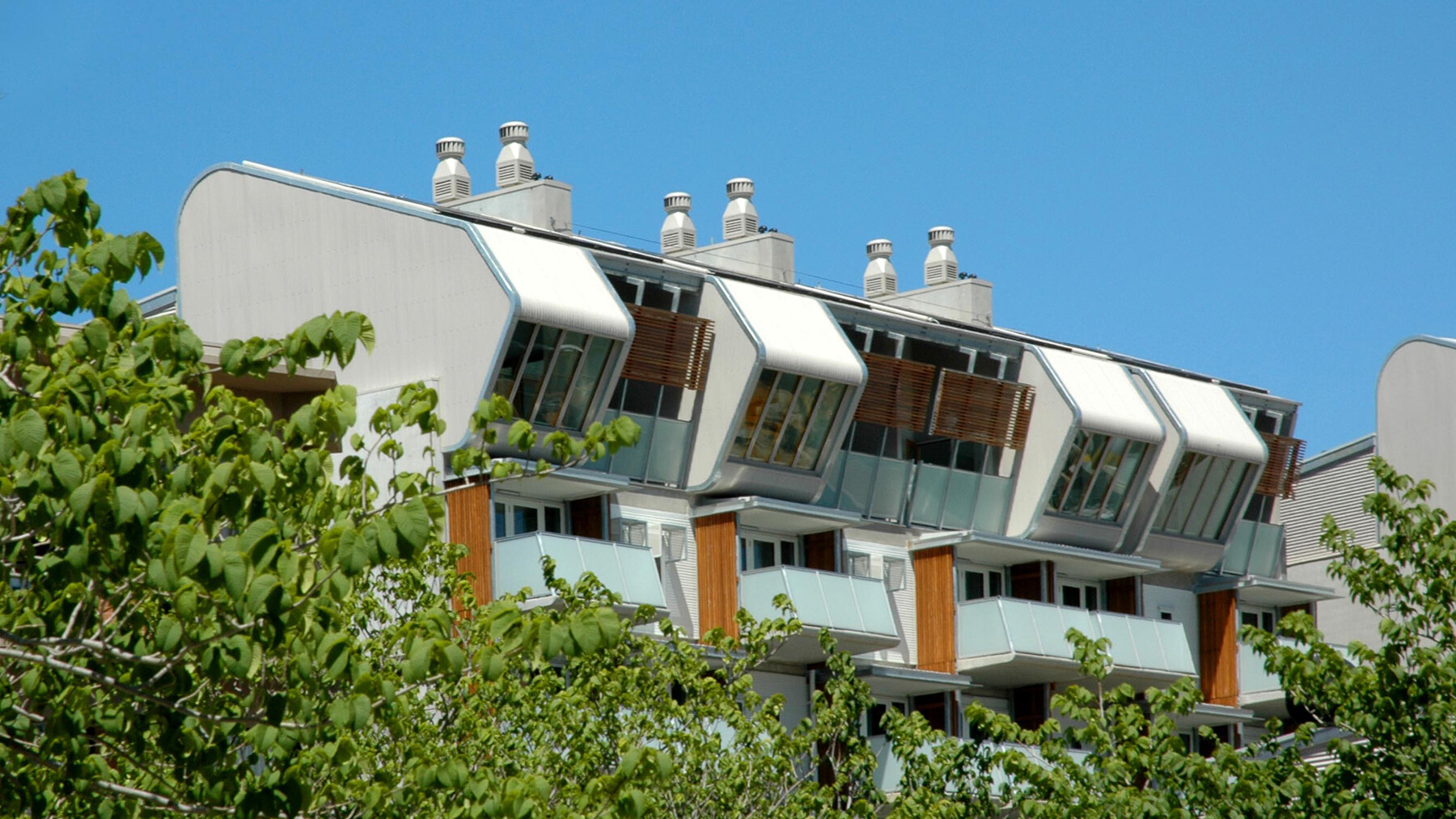 At a civic scale, its objectives were to minimise greenhouse gas emissions, water and energy consumption, maximise recycled materials and sustainable finishes, and provide healthy homes. To achieve this, we designed the complex of 96 apartments to function as a living system.
Its four interconnected buildings use passive and active environmental design strategies to maximise daylight access, summer cooling, winter warmth and natural ventilation. A 'green spine' of public and private gardens through the site encourages community among residents, and a positive urban identity.
The project was dubbed Australia's most environmentally sustainable public housing by the Victorian Government, and won a string of design and sustainability awards.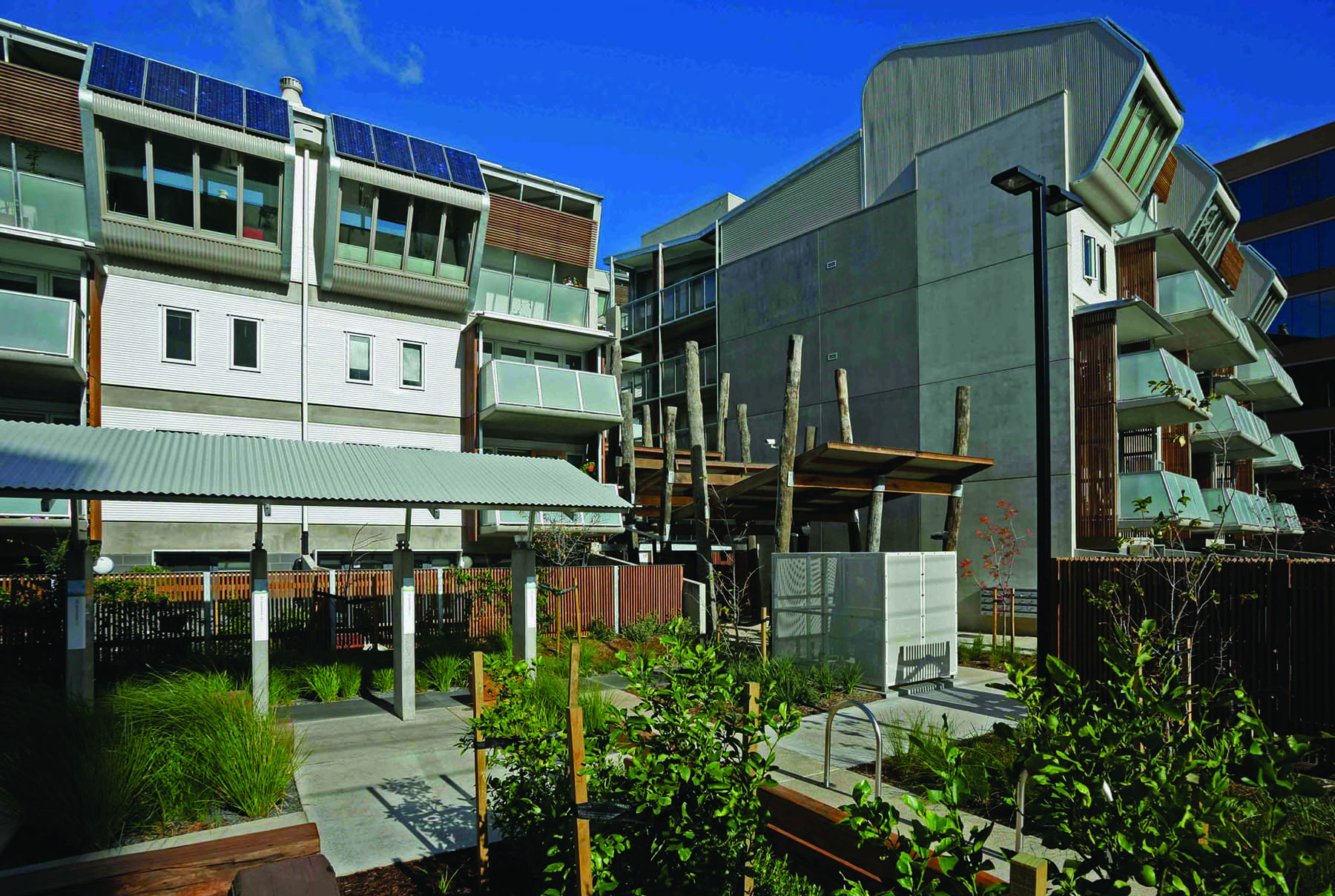 When you take the approach, as we do, that the built environment can be an extension of the natural world, not just an adjunct to it, you find exciting possibilities everywhere.

Stephen Webb
Design Director, Melbourne
About 150 people live in the K2 Apartments, in 40 one-bedroom and 56 two-bedroom units.
Each of its four buildings orients east-west, with heights calibrated for maximum winter sun access. Façade and roof pods are profiled and angled to optimise solar panel placement and shade the levels below.
Equipped with rainwater harvesting, grey water reuse, solar water heating and photovoltaic panels for power, compared to a standard apartment, each K2 Apartment uses:

55 per cent less mains electricity
46 per cent less mains gas
53 per cent less mains water
K2 Apartments were designed as a healthy environment for tenants. Pedestrians have priority over cars, and the site is close to public transport and the CBD. Of the 96 apartments, 49 are designed for increased accessibility.

Department of Human Services, Victoria