George Bolton Swimming Centre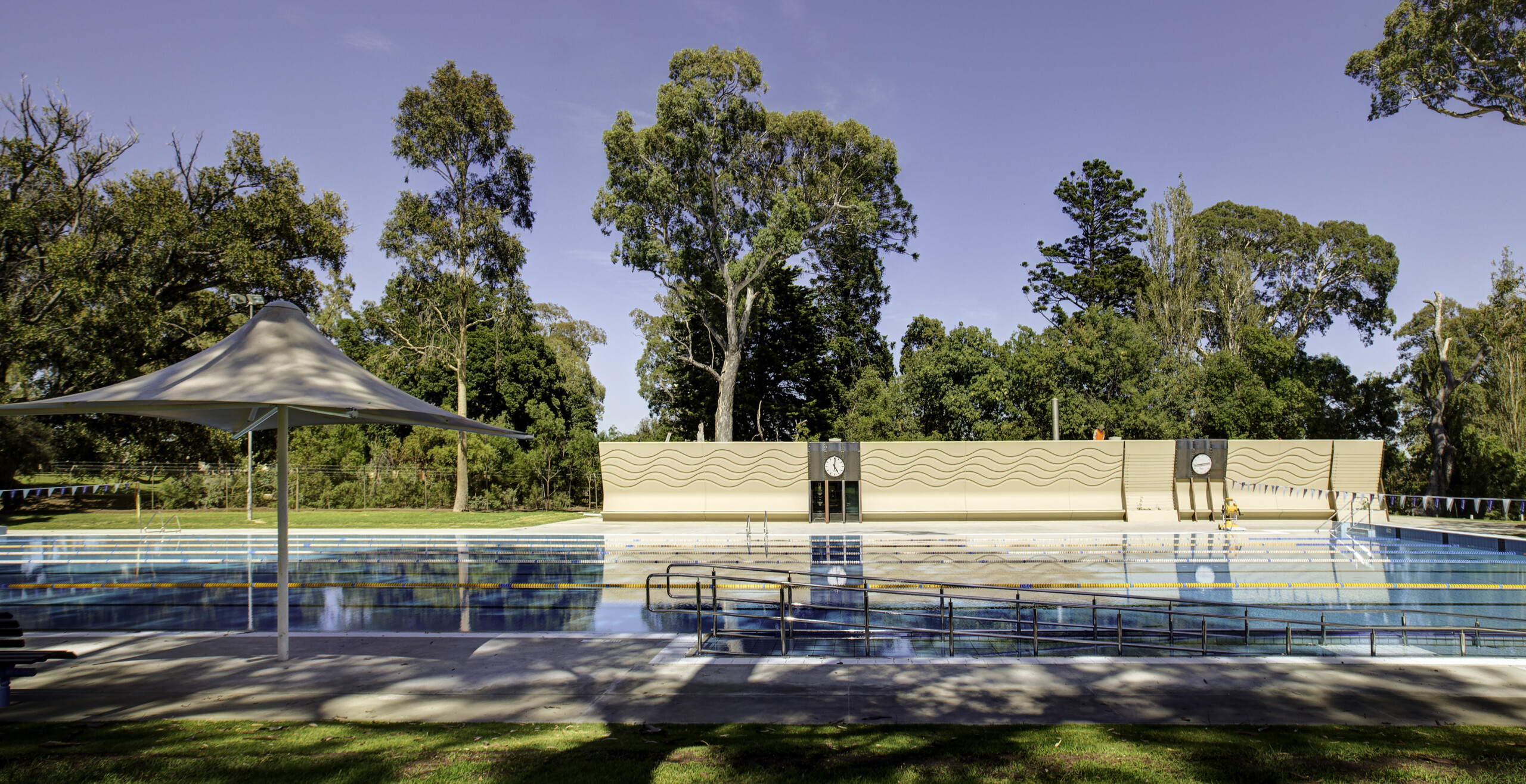 The George Bolton Swimming Centre, originally built in 1966, is located in heritage-listed Hazelwood Park. Surrounded by significant native vegetation it's a unique asset for the Burnside City Council and the local community. The ageing facilities required a significant upgrade to ensure the centre maintained its relevance into the future.
The new roofline creates a statement entryway and expanded undercover areas. All pools were renovated, including a 50-metre lap pool, learn-to-swim pool and beach-entry toddler pool with a modern plant room built to service them. Additions include a splash pad with fixed pool toys to provide fun activities for young children who make up a large share of the centre's visitors.
The updated centre delivers best practices in accessibility for patrons with a disability. Integration of the built works with a nearby playground invites increased use of the facilities and a dual-access kiosk.
Awards
2015

Excellence in Recreation Planning Projects Award, Recreation SA
Location

Kaurna Country
Burnside, South Australia

Client

Burnside City Council

Value

$5.5M

Year

2015

Project Contact

Photography

Tomek Photography

Share