Sydney Metro North West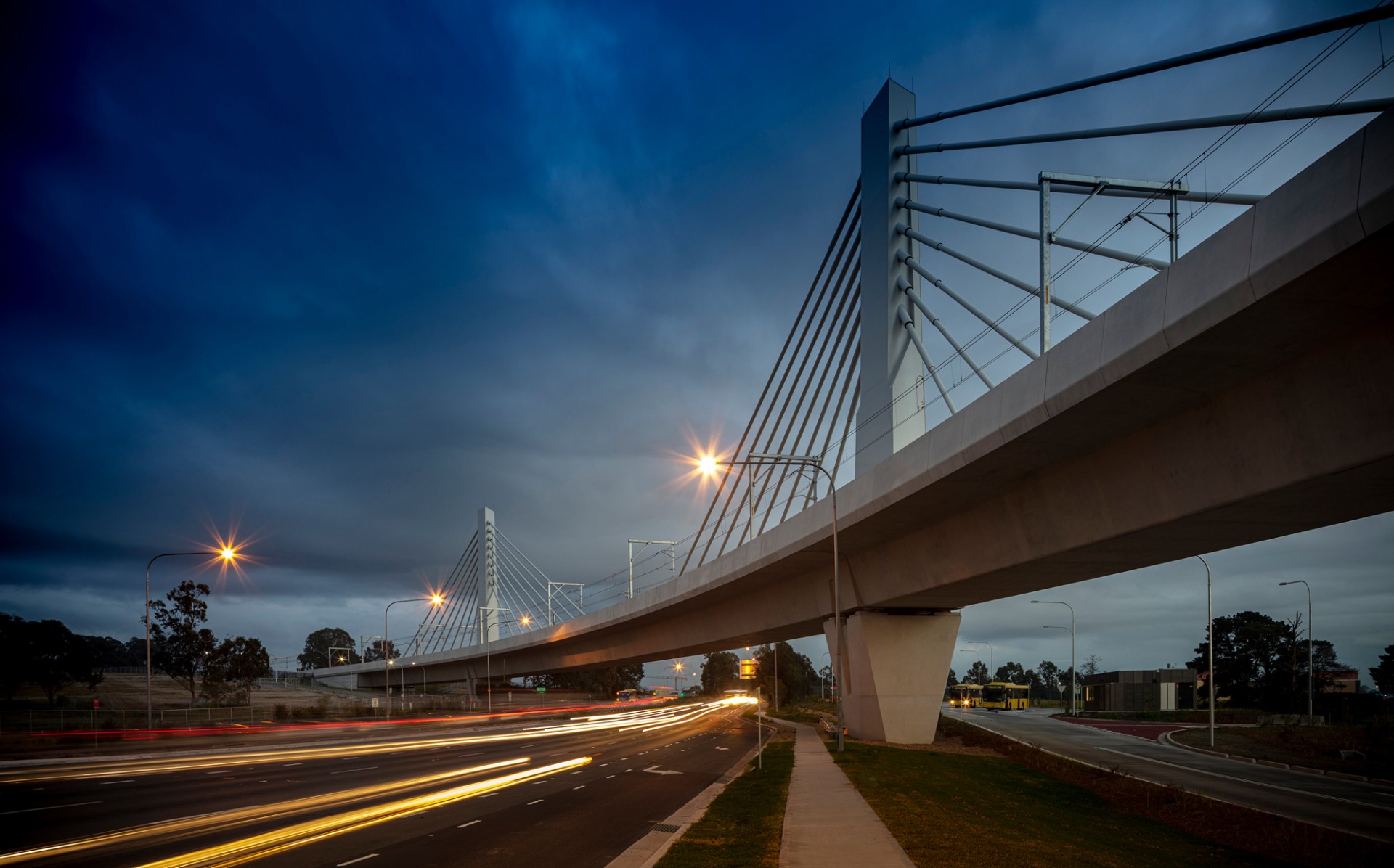 Sydney Metro Northwest, the first stage of Sydney Metro, delivers new public transport services to Sydney's fast-growing north-west communities.
The design objective was to create a simple and elegant piece of civic infrastructure that connects to its existing and future environment, and expresses the identity of Metro Northwest. Structural and architectural elements—such as station platforms, bridge and viaduct—work seamlessly and gracefully together to create a vibrant design solution.
Awards
2020

Winner, Global Best Rail Project, Engineering News Record

2018

Winner, Sustainability Category, Australian Construction Association
Location

Dharug, Kuring-gai Country
Sydney, New South Wales

Client

Transport for NSW, Impregilo Saligni

Value

$380M

Scale

4.5km

Year

2019

Collaborators

Turf Design Studio

Project Contact

Photography

Brett Boardman

Share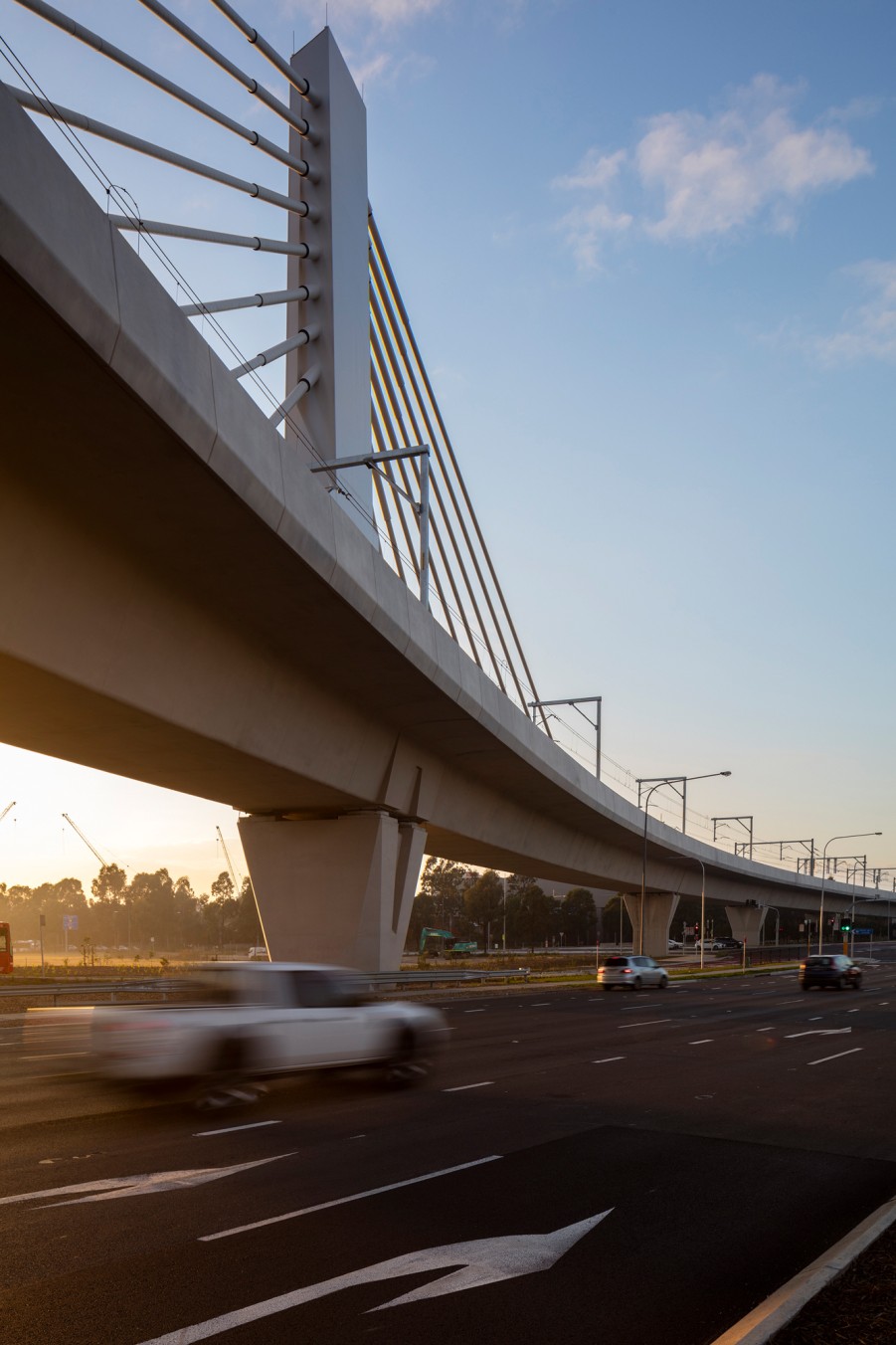 Elegant geometries
A suite of unique large-scale structural and civil elements was developed; proportionally light, slender and scaled to lessen their visual bulk, they have a consistent visual character. Clear relationships are present between the structural elements and echoed in subtle geometries, rhythm, proportion and detail.
The most significant design task was the 135m span, twin cable-stayed rail bridge, a first in Australia. The load of moving trains on the curved structure called for an inventive engineering approach. The cable-stayed bridge is a holistic design of structure, piers, masts and parapets which are streamlined to reduce visual and physical impacts on community and context, achieving a refined elegance. The bridge fits comfortably and harmoniously within its surrounds and complements the structural language established for the project.
Pushing the boundaries
This project pushes the performance boundaries of precast concrete; close collaboration with engineers and contractor was essential. Maximising spans whilst maintaining slenderness was tested through critical assessment of each structural element. Joint types, span lengths, and construction methodology were integral to the success of the design. Thorough concrete benchmarking and analysis of concrete mixture specifications, together with life-size prototyping, ensured design performance and more importantly uniform colour.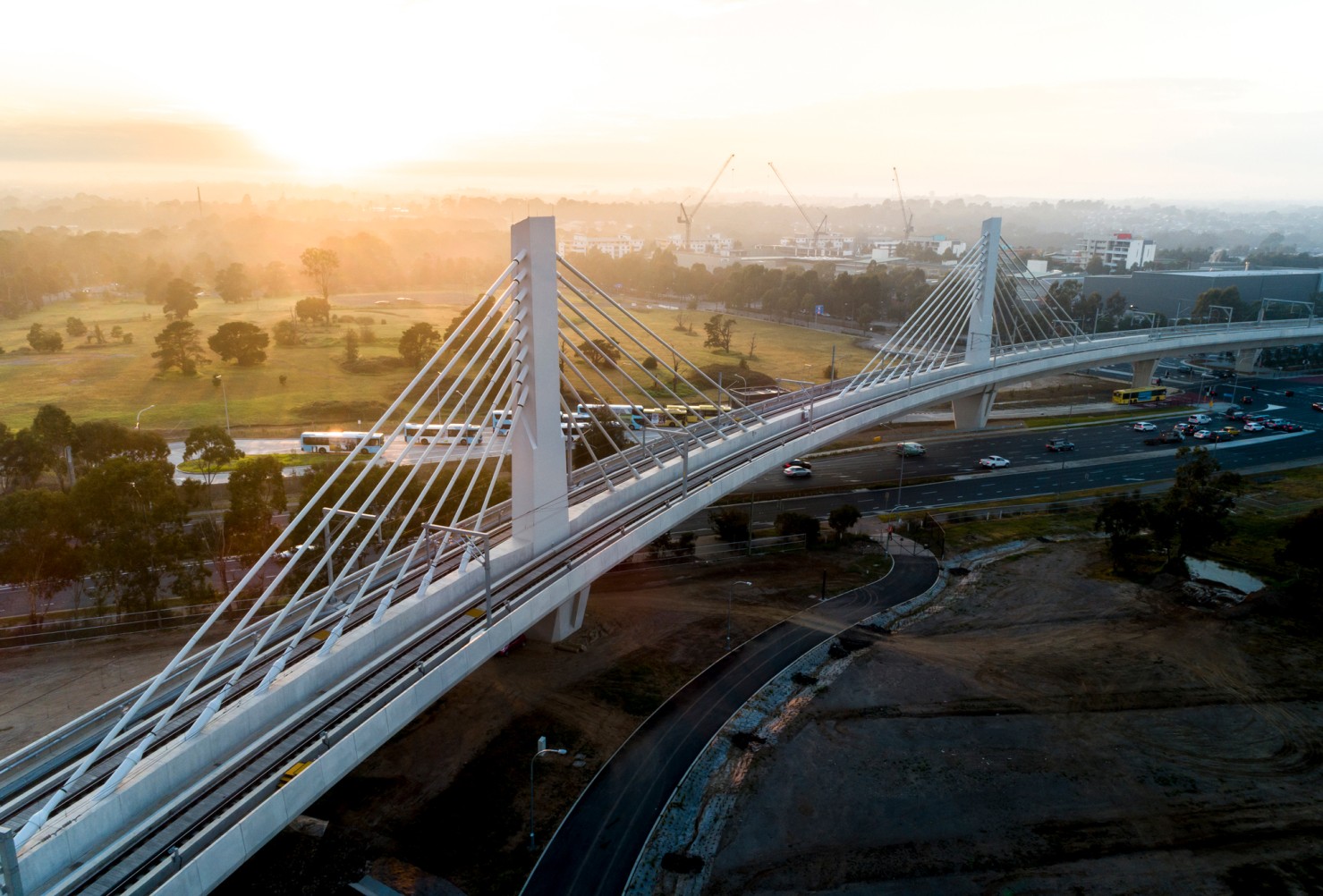 Collaboration is key
The final built structures are testament to the entire team who reviewed multiple iterations of each critical element. Key design objectives were passionately adhered to and made a reality through thoughtful engineering, analysis, and diligent architectural negotiation.
For the first time, people in Rouse Hill will have their own modern train station, and now it will be complemented by a well-designed, spectacular looking bridge that will be a landmark in the region. The new bridge is a superior design'

Ms Berejiklian
Former NSW Premier