New Schools 2020 – Lucas Primary School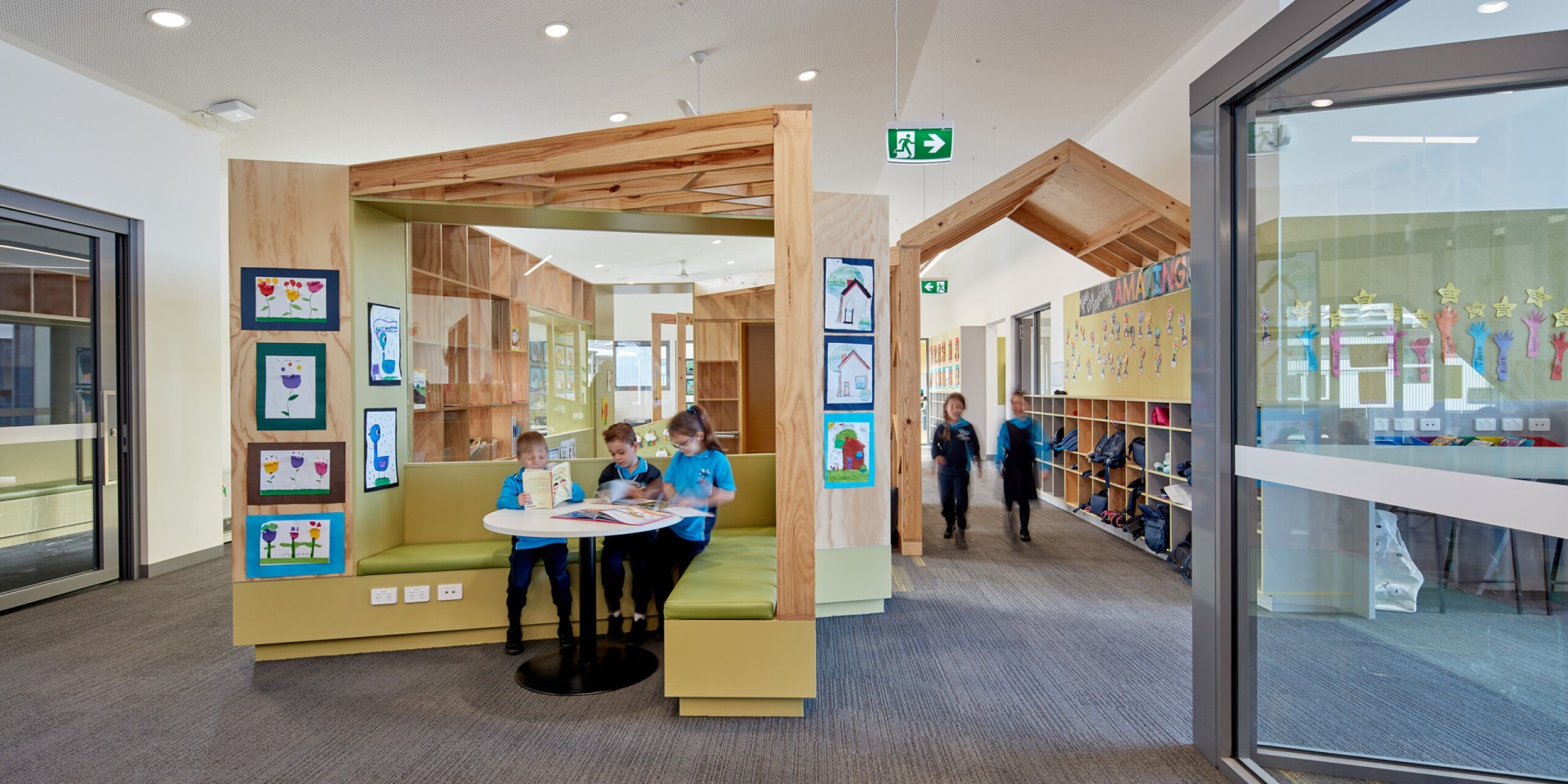 Lucas Primary School provides an engaging and inspiring new teaching and learning environment for children and their families. Central to the school's planning is the creation of a campus that bolsters and enlivens the surrounding community's sense of identity with a cheerful and playful village environment.
Built-in a new suburb on the outskirts of Ballarat we recognised that the new school would play a vital part in forming a healthy sense of community. So we designed the school with flexibility to allow the school to share its facilities with the community after hours and on weekends. This brings local people together and helps to establish important community bonds.
Awards
2021

Commendation, New Construction/Entire New Educational Facility, Learning Environments Australasia (VIC/TAS)

2020

Winner, Best Primary School, Victorian School Design Awards
Location

Wadawurrung and Dja Dja Wurrung Country
Lucas, Victoria

Client

Victorian School Building Authority (VSBA)

Year

2020

Collaborators

Architectus, K2LD

Project Contact

Photography

Jeremy Wright

Share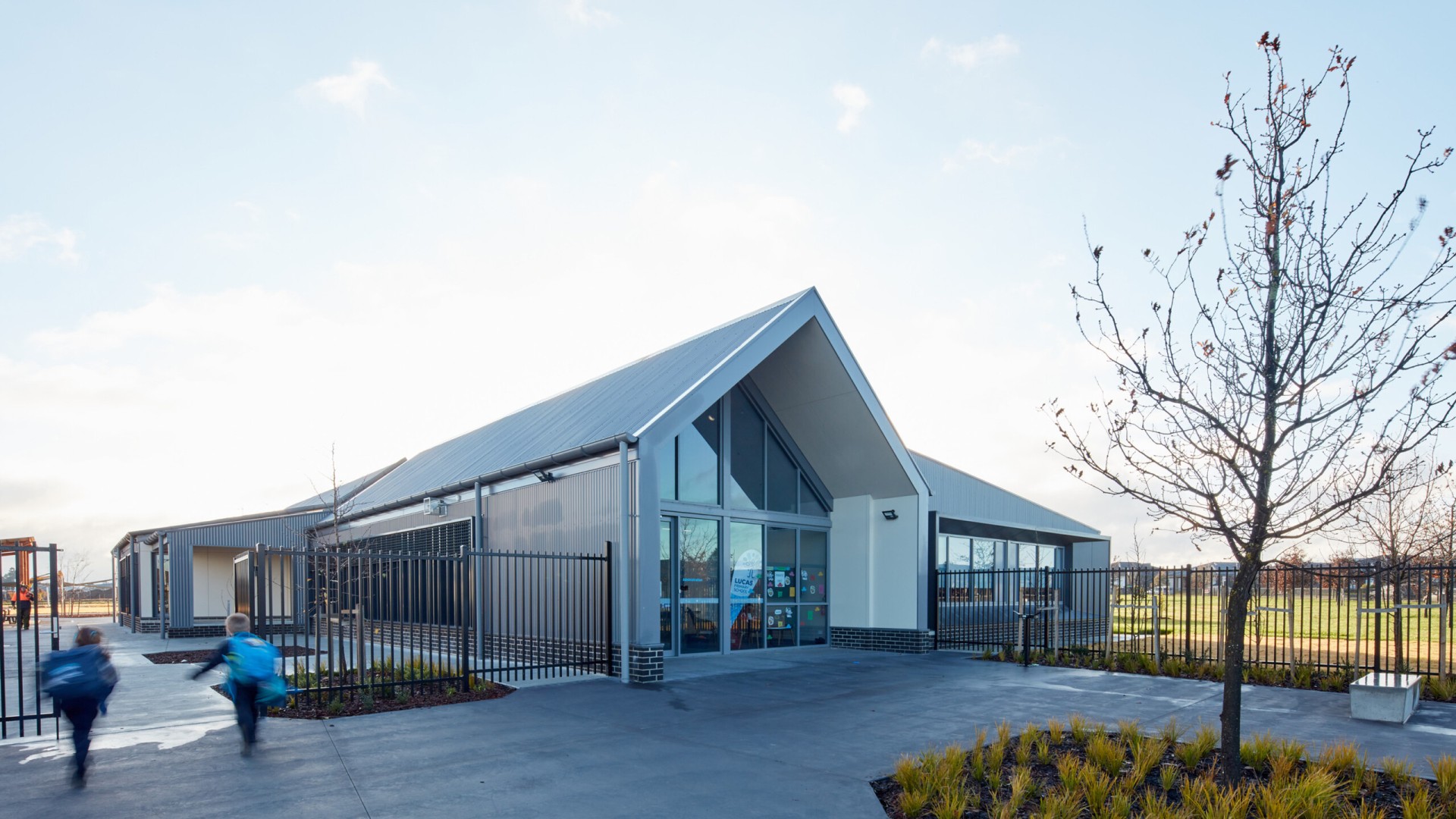 The education design strategy provides multiple opportunities for teachers to give a range of connected and collaborative learning experiences for every child. The range of learning settings includes storytelling and presentation spaces, project studios, small meeting rooms, collaboration zones, reading nooks, and dedicated spaces for wet and messy activities.
The learning environments facilitate a range of authentic learning experiences for students through a variety of settings, connection to quality specialist spaces and purposeful outdoor learning areas.

Christon Batey-Smith
Director, DesignInc Melbourne
Lucas Primary School was awarded Winner, Best Primary School in the 2020 Victorian School Design Awards. It is one of nine new schools that we delivered in association with Architectus and K2LD for the VSBA New Schools 2020 program:
Botanic Ridge Primary School
Beveridge Primary School
Casey Fields Primary School
Edgars Creek Primary School
Endeavour Hills Specialist School
Eynesbury Primary School
Grayling Primary School
Lucas Primary School
Orchard Park Primary School