Frank Schirripa Food Technology + Horticulture Centre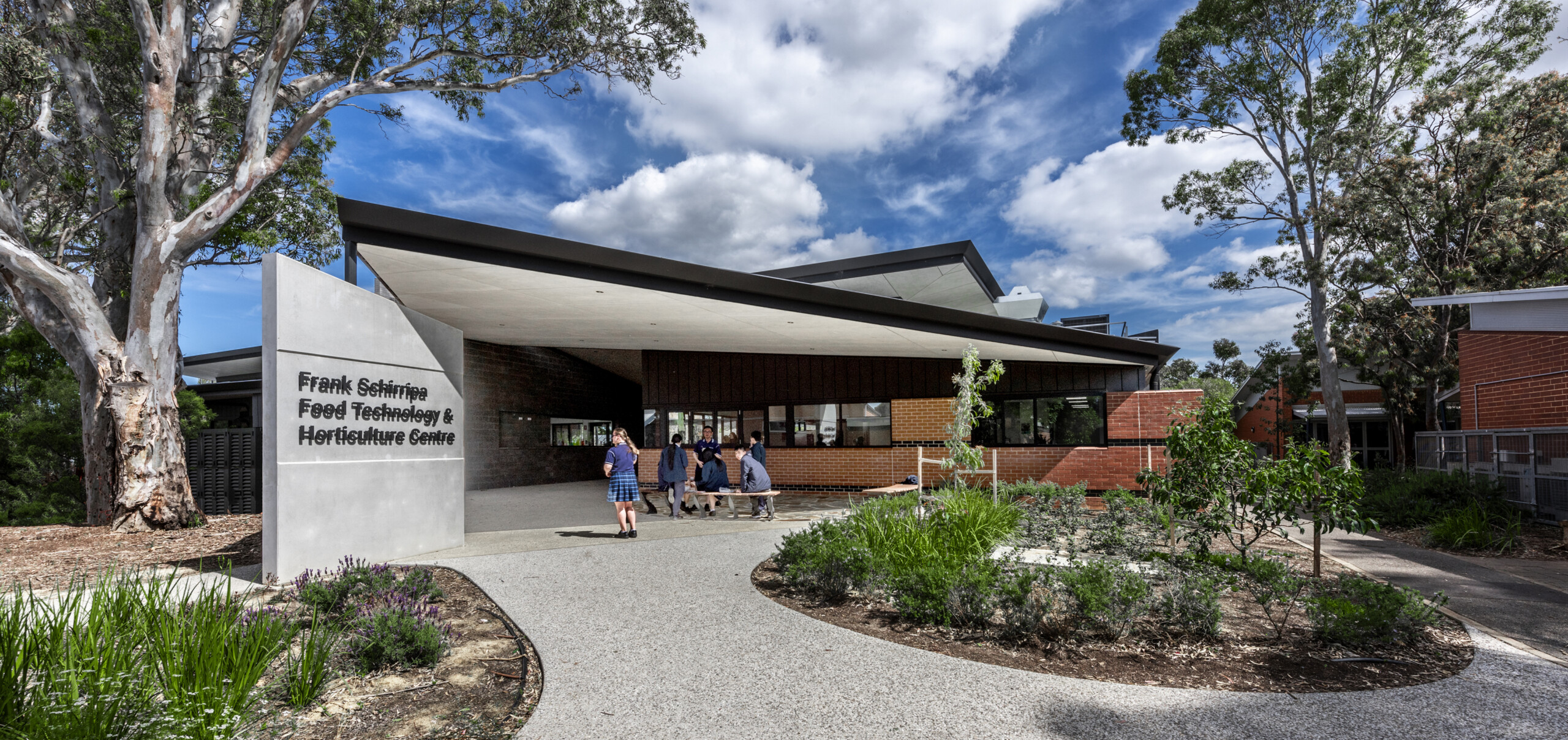 Frank Schirripa Food Technology + Horticulture Centre at Woodville High School supports the school's core values of community, inclusivity, and cultural diversity. The flexible new learning space supports a unique Horticultural Program, Food Technology and Vocational Education Training (VET) to enable students to develop multiple community and career opportunities. Creating better access to the outdoors and garden has enhanced numerous learning opportunities through improved wellbeing, accessibility, inclusivity, and play.
The previous horticultural garden, an underutilised and unkept zone adjacent to the main entrance, was inaccessible to many students and disconnected from the Food Technology and VET buildings at the opposite end of the campus.
In collaboration with the school's leadership, teaching staff and students, and the Department for Education, DesignInc commenced a return briefing and master planning process to design a combined facility that utilises the garden and builds upon the school's Horticulture program to include Food Technology, VET Hospitality, Science, Outdoor Education and Wellbeing. The functional design process to determine the location of the new garden and building gave consideration to the microclimate and student movement around the school.
Location

Kaurna Country
St Clair, South Australia

Client

DIT

Value

$4.5M

Scale

2,250m²

Year

2022

Project Contact

Photography

Richard Humphrys

Share
Biophilic principles enhance learning and wellbeing
Aligning with the school's core values of community and inclusivity in a diverse culture, a 360-degree lifecycle approach was adopted as a key design principle. This approach to the design provides connectivity and accessibility of learning spaces with the garden and landscaping. Integrated biophilic principles – access to light and ventilation – enhance learning outcomes and improve wellbeing.
The built form sits beautifully amongst mature gum trees. Its scale and proportion relate to the school's frontage, landscaping, and circulation areas. The materiality, colours and textures reference the school's existing fabric and pull inspiration from the landscape, providing the facility with an identity that nestles within and reflects its immediate environment. Skillion roofs wrap the footprint of the building to draw natural light into each learning space. Lower-level arbours and a series of tiered walkways overlook and descend into the horticultural garden comprising garden beds, fruit trees, a pond, and greenhouses.
Flexible by design
The Frank Schirripa Food Technology + Horticulture Centre has successfully grown existing programs by providing collaborative and flexible environments to suit a contemporary educational approach and support a student-centred teaching model. All students can participate in a wide variety of activities in formal and informal spaces. The new building combines digital technologies that are monitored online in addition to passive environmental design principles to enhance learning and promote social and interpersonal connections.
Transparency between spaces enables learning activities to be on display and celebrated. The VET kitchen adjoining the main plaza entry showcases the student's progression of skill and provides a servery for them to engage with the wider student community across all year levels. Learning environments connect through operable doors, tiered platforms and walkways that descend into the garden enabling students and staff to easily access the landscape as part of their continuous learning.
The Food Technology spaces are split by a shared General Learning Area (GLA) to promote secondary wellbeing and educational activities. The GLA also functions as a dining space for the VET program. The kitchens operate independently or connect digitally to enable team teaching between the two Food Technology areas.
A central teacher preparation space enables the garden to be passively supervised. Horticulture and Textiles are sited in flexible, serviced learning spaces. Science or Outdoor Education subjects can utilise these spaces, including outdoor learning opportunities, in gaps in timetabling. Storage and Shade/Hothouses have been co-located to be accessible for all users and not just limited to the Horticultural Program.
Accessibility to the garden from multiple locations enables students to 'come and go' without disrupting other activities, providing access to 'quiet' natural spaces away from the rest of the campus.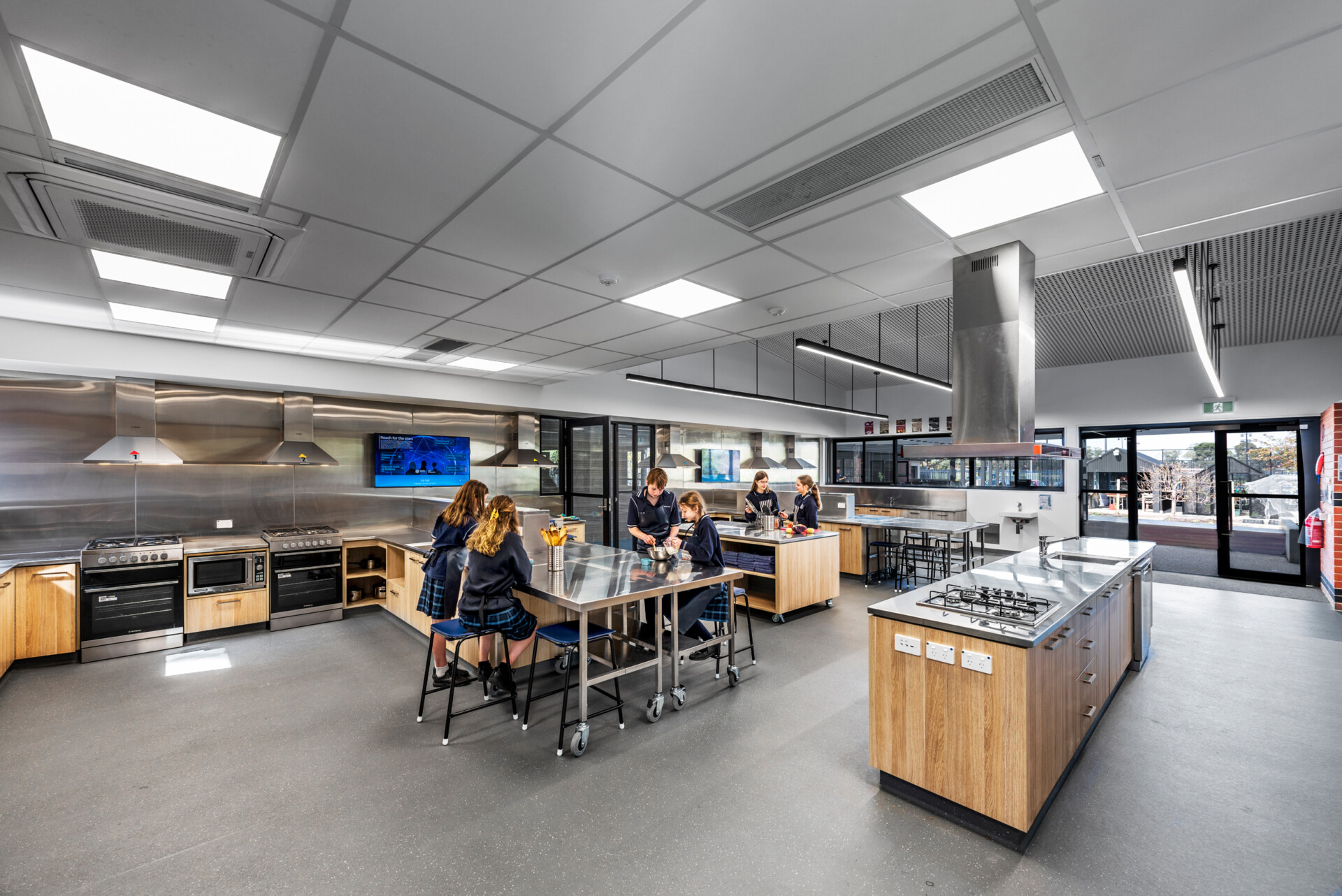 These new buildings successfully expand upon and integrate with the existing school spaces providing the opportunity to meet the growing spatial and educational needs of Woodville High School. They embrace a modern innovative teaching philosophy which is student centred.

Anna Mirasgentis
Principal, Woodville High School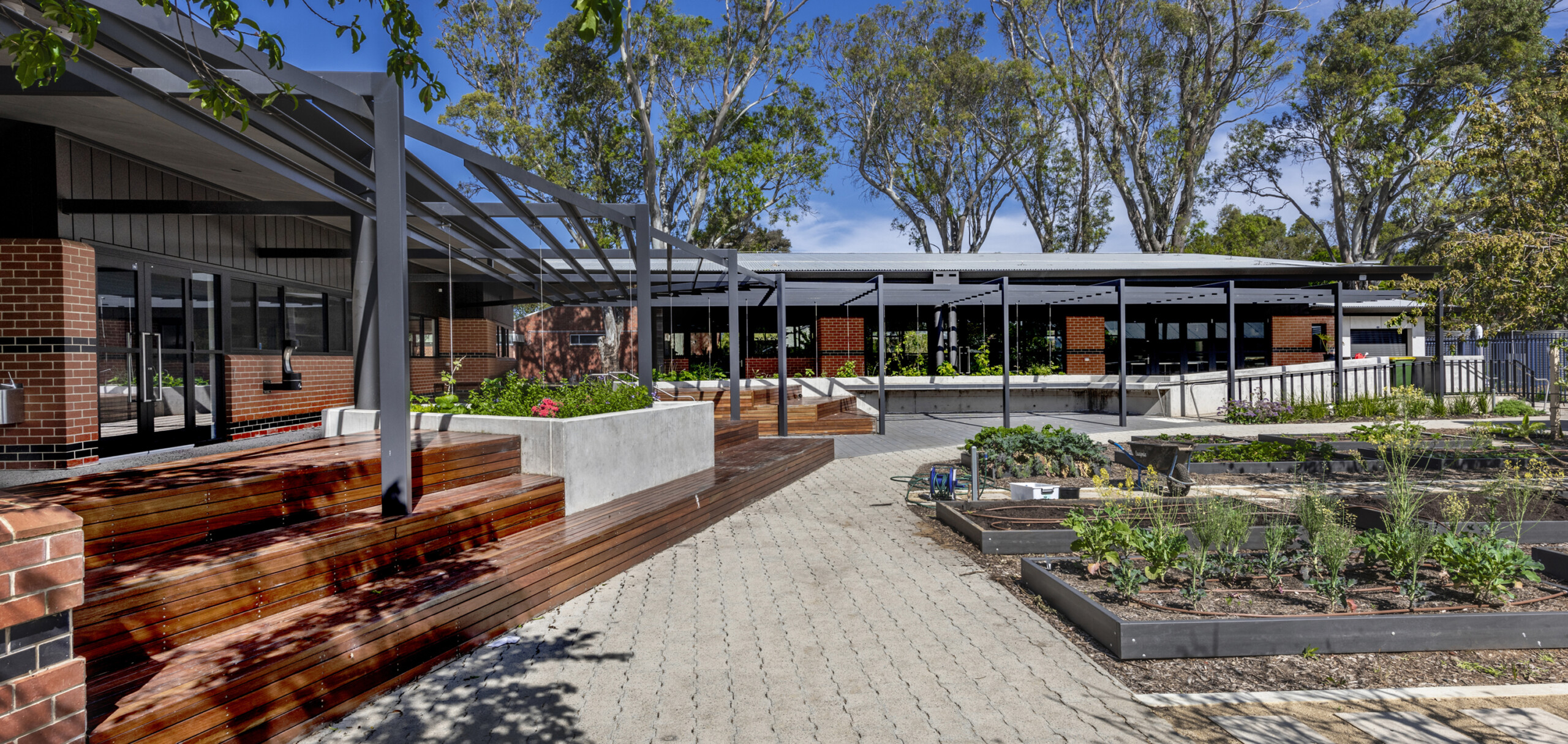 People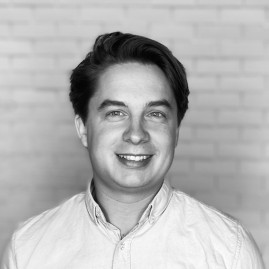 Marcus Warnecke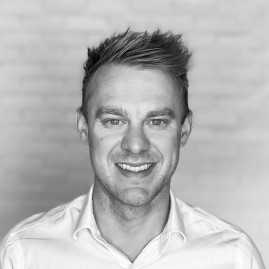 Kane Fechner