New Schools 2020 – Eynesbury Primary School + ELC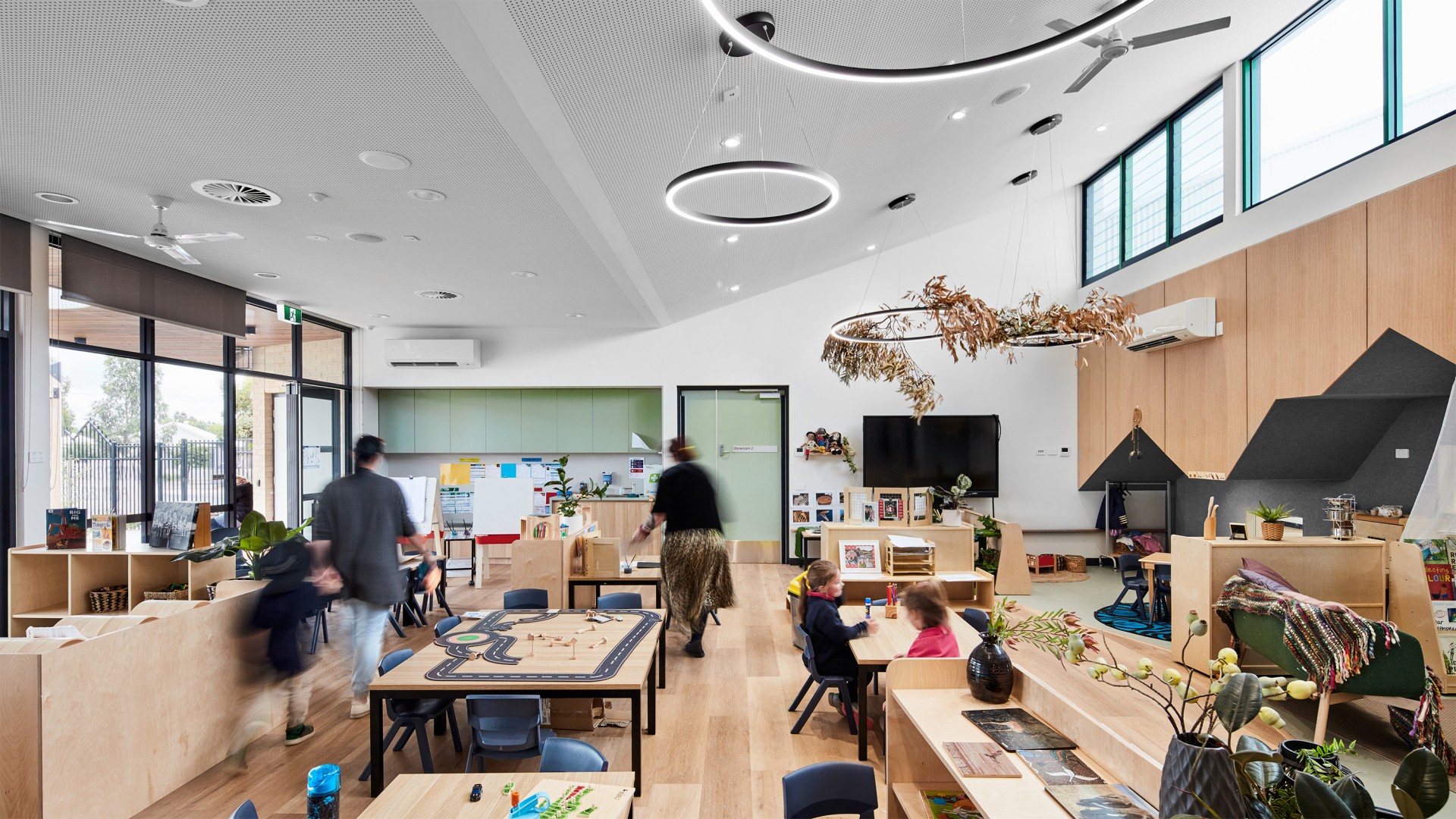 Delivered as part of the Victorian School Building Authority (VSBA) 2020 New Schools package, Eynesbury Station ELC is located adjacent to the new Eynesbury Primary School. The western entry of the centre offers access to the school, encouraging families to walk between the two sites, allowing early learners to become familiar with the transition from ELC to primary school.
The ELC brief prioritised flexibility, which led us to keep the floor area of the children's rooms as open and agile as possible to accommodate the many different activities that may occur in the kindergarten. As a counterpoint to the open floor space, the walls and ceilings feature dynamic variations in height with a recessed timber-lined play alcove and village-like roofline.
Location

Wadawurrung Country
Eynesbury, Victoria

Client

Victorian School Building Authority (VSBA)

Value

$190M

Year

2020

Collaborators

Architectus, K2LD

Project Contact

Photography

Jeremy Wright

Share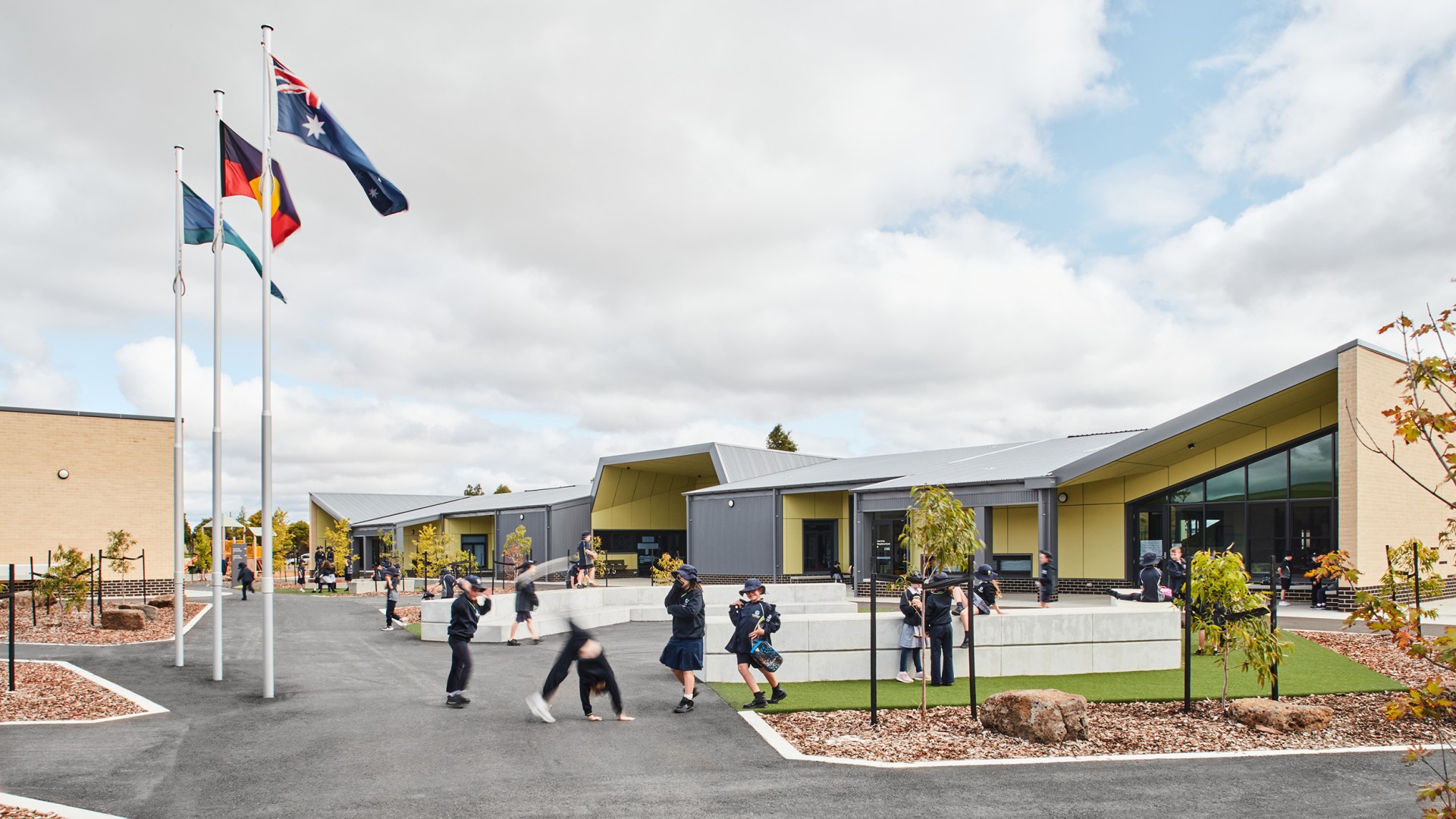 The spirit of the design celebrates the wonder of childhood and encourages connection to colours and textures seen in the natural world. The soft textures and pastel green tones selected for the interiors create a sense of calm balance and adaptability. These are contrasted by bold feature colour tones used in fabrics and window frames that add playfulness and exuberance to the interiors in a way that is unexpected and joyful.

Multiple alcoves and nooks are integrated at a child-friendly scale that invites games and imaginative play. Peep-hole windows at various heights provide outlook opportunities for children of all ages into the main corridor space. The circular brick openings to the exterior provide a further 'window on the world' outlook that delights children and adults alike, and is repeated in the large ocular skylights to the outdoor play verandah.
The inclusion of a maternal child health (MCH) consulting suite provides families with health and wellbeing services from birth through to their transition to the kinder rooms adjacent. The MCH has a separate waiting area and parents' room for families with infants and toddlers.
We delivered nine new schools in association with Architectus and K2LD for the VSBA New Schools 2020 program:
Botanic Ridge Primary School
Beveridge Primary School
Casey Fields Primary School
Edgars Creek Primary School
Endeavour Hills Specialist School
Eynesbury Primary School
Grayling Primary School
Lucas Primary School
Orchard Park Primary School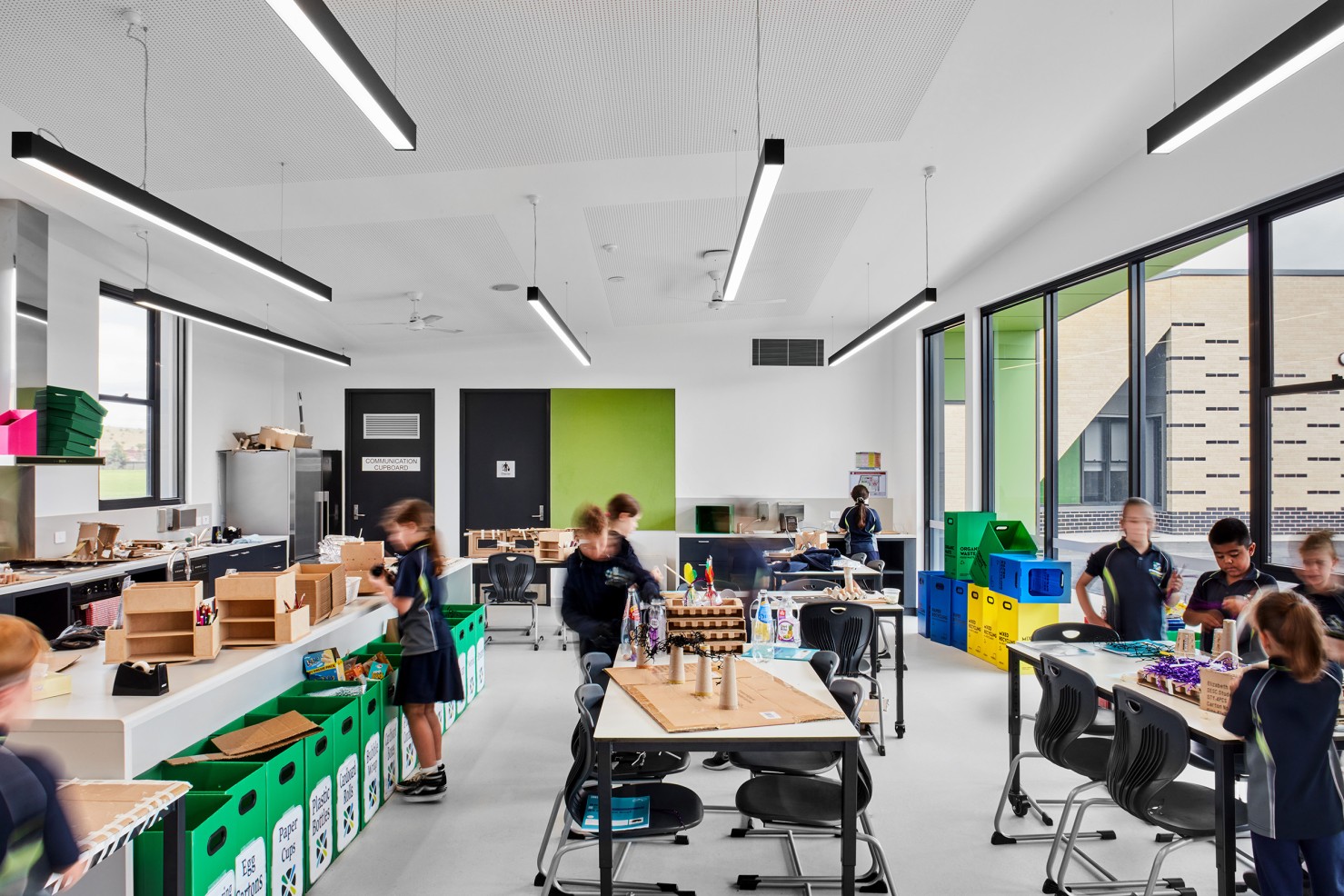 People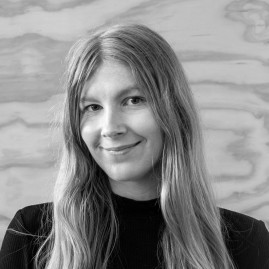 Isabella Peppard Clark