Deakin University ManuFutures 2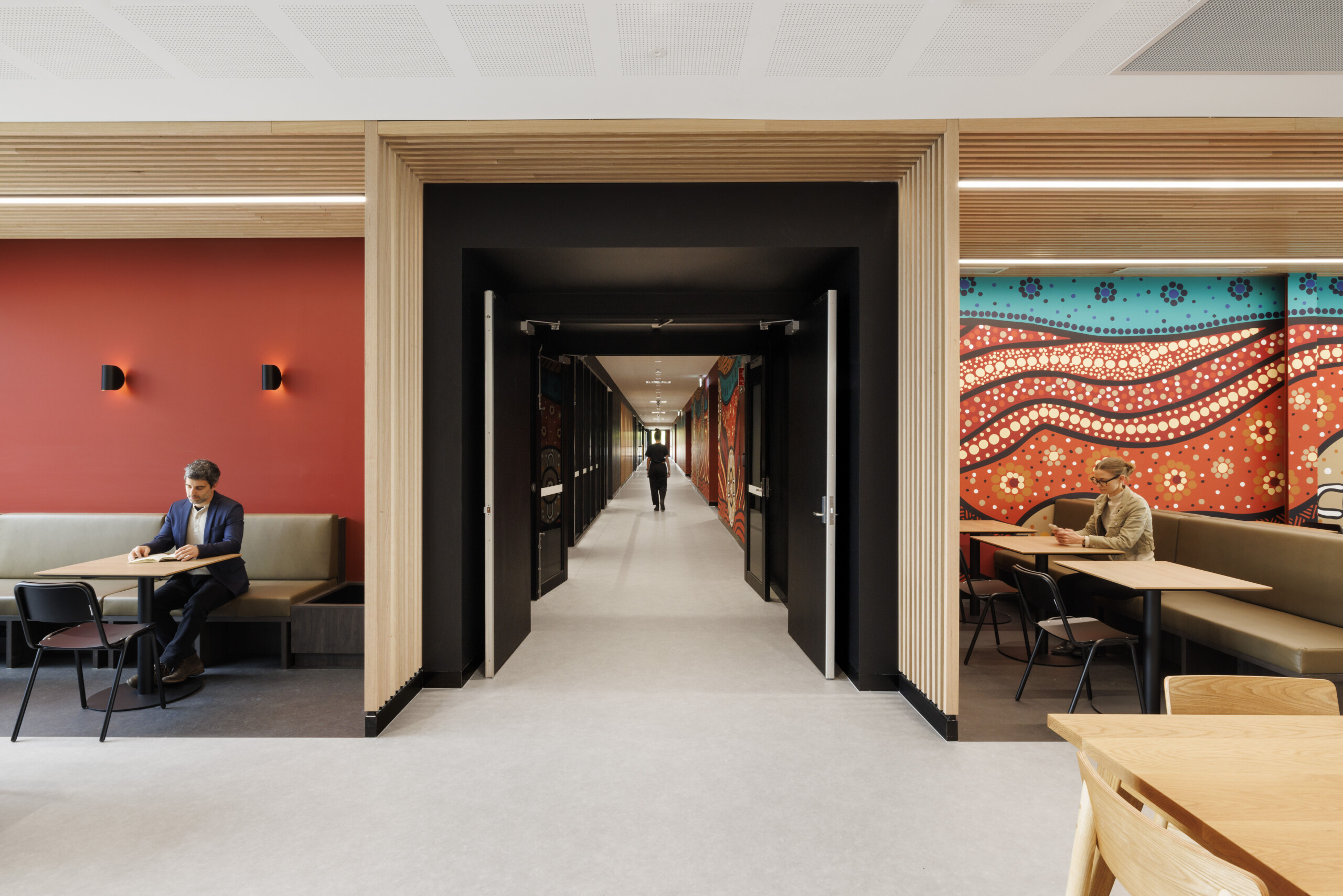 An impactful arrival experience and spaces for networking are at the heart of DesignInc's extension for Deakin University's ManuFutures 2 hub at the Waurn Ponds campus in Geelong.
Deakin engaged DesignInc to add 3,000sqm to support ManuFutures' core mission of building capability in manufacturing through new training, services and facilities for entrepreneurs, start-ups and existing businesses.
By establishing a cohesive ManuFutures precinct and gathering point for entrepreneurs, our design adds value beyond a big-shed style set up. A key design strategy was to support collaboration by breaking down insularity and offering open and dynamic areas.
The new Innoveering Centre with robot arms, 3D printers, lasers and other technical equipment for prototyping is positioned close to the entrance to 'showcase work in action'. A central node links ManuFutures 1 and ManuFutures 2 with breakout areas and collaborative workspaces close to the product development centre and six new adaptable tenant spaces which allow new ventures to develop, test and manufacture products to bring to market.
Location

Wadawurrung Country
Waurn Ponds, Victoria

Client

Deakin University

Value

$12.5M

Scale

2,950m²

Year

2022

Project Contact

Photography

Dianna Snape

Share
While the hub establishes a welcoming and dynamic vibe, the overall scheme is essentially quite simple. The core manufacturing tenant bays are functional and well-serviced, essentially empty carcasses with high ceilings, suitable power and loading bays for short and long-term tenants.

Adrian Doohan
Senior Associate, DesignInc Melbourne
An artwork by local Aboriginal artist Billy-Jay O'Toole, a Wadawurrung man, links the building with County. The 44m graphic runs the length of the ManuFutures 2 hallway, making a strong visual statement that connects the hub and tenant spaces.
People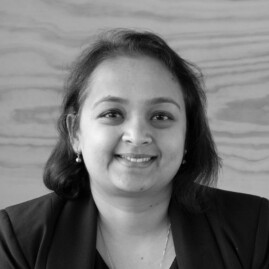 Shraddha Shah
Naomi Fogel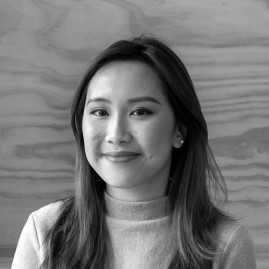 Dana Nguyen
Amelia Warman