Bio-courtyard House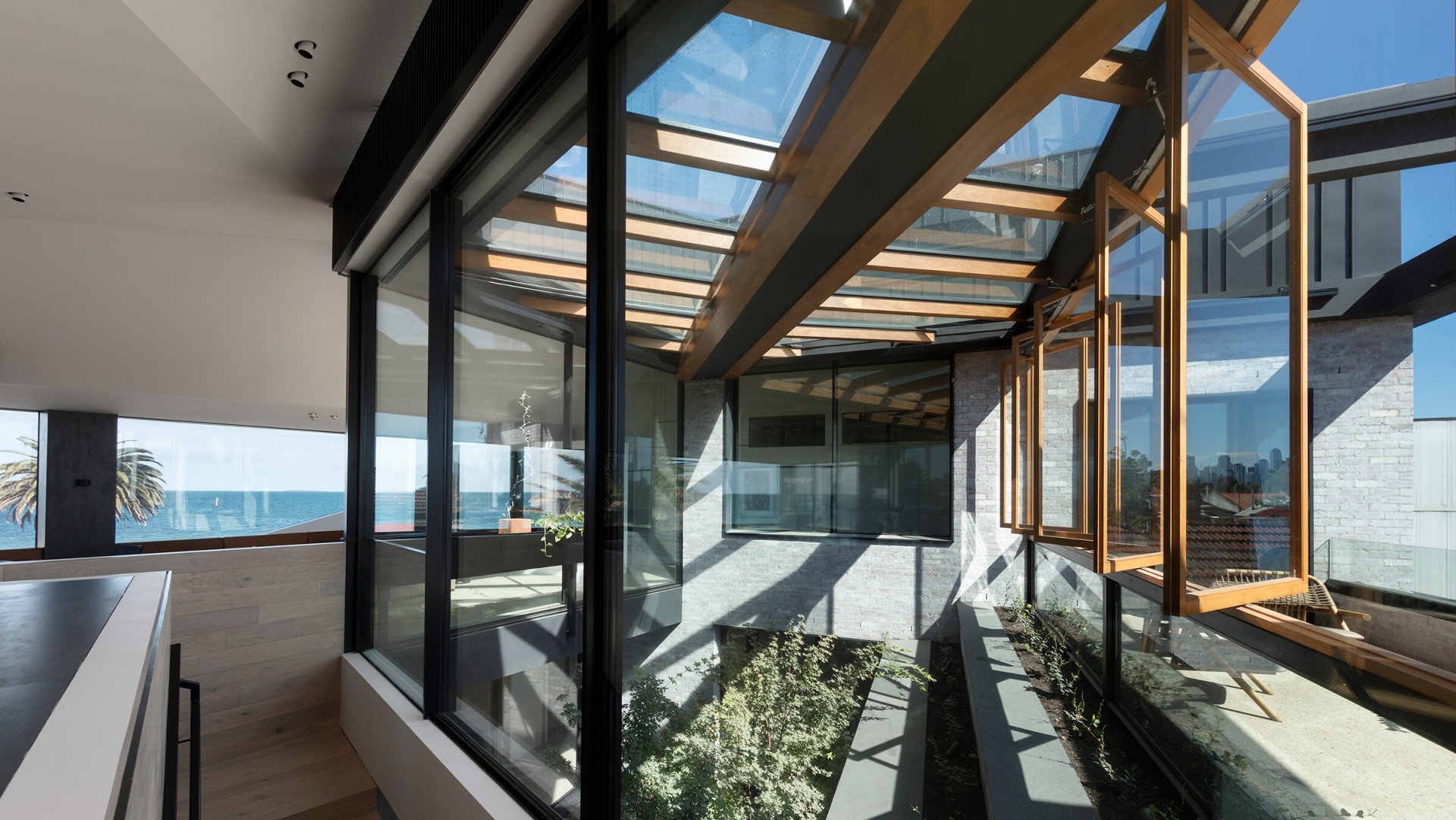 Bio-courtyard House is oriented around a double-height vertical courtyard that opens up the house to the north. Conceived as an ecosystem or bio-mechanical core, the courtyard acts as a life-sustaining force that environmentally supports the entire site and nurtures occupants with a high quality biophilic indoor–outdoor experience.
It is the core that sustains the biophilic experience in a responsive structure that embraces innovative ideas and technologies, integrating solar passive design strategies into the building's expression to maximise occupant health and happiness. The abundant soft landscape is visible and accessible from every part of the house, and a fully-operable protective shade to exclude summer sun and allow winter sun deep into the house.
Awards
2019

Best Custom Home over $2M, Excellence in Housing Awards, Master Builders
Location

Boonwurrung Country
Middle Park, Victoria

Client

Private

Value

Confidential

Scale

930m²

Year

2018

Project Contact

Photography

Dianna Snape

Share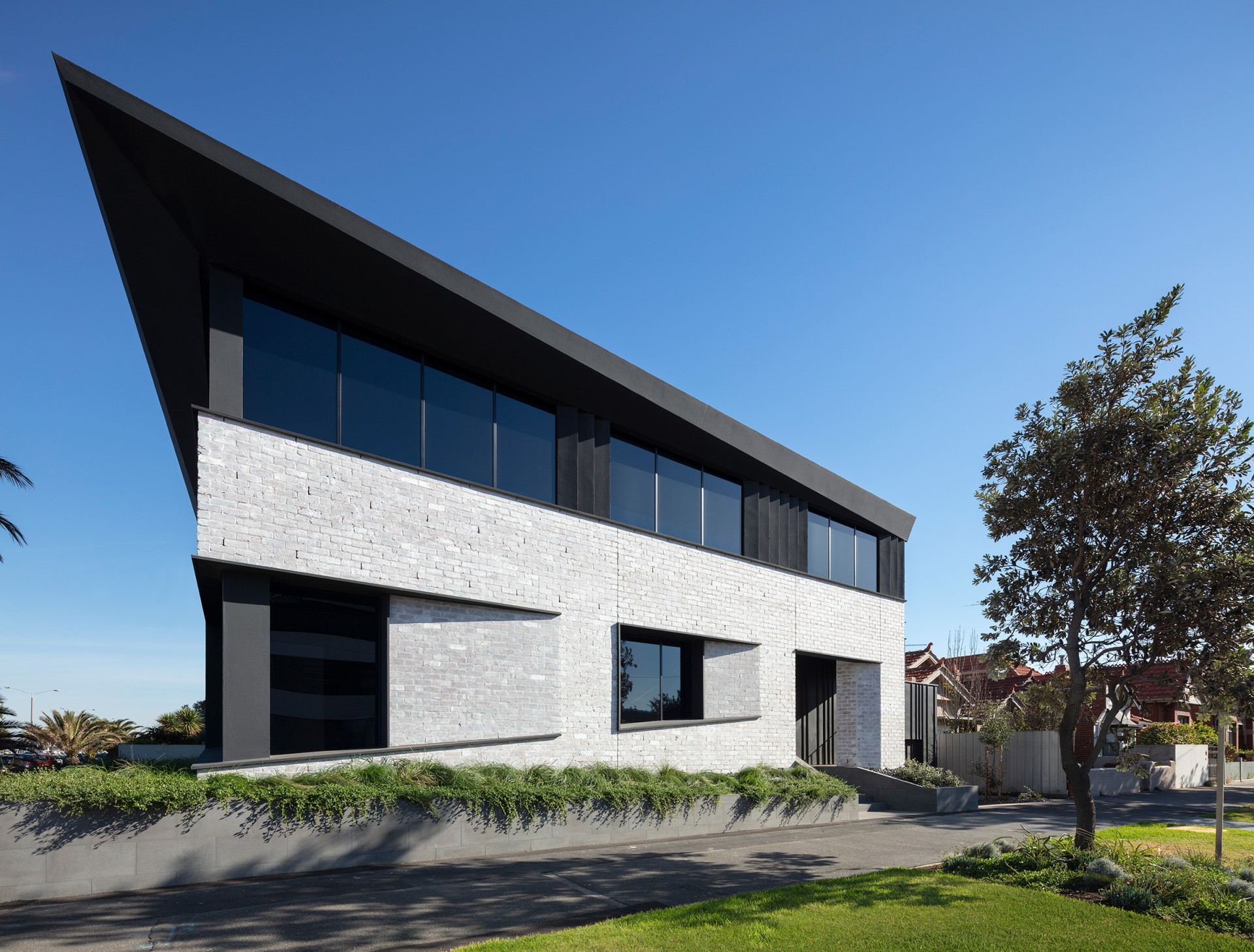 The project was an incredible opportunity to demonstrate how a biophilic design approach can create a place to reconnect with nature.

Stephen Webb
Design Director, DesignInc Melbourne
Drawing analogies from the protective qualities of barnacles or molluscs found on the adjacent beach, the overall building expression is conceived as a 'protective plate'. Natural and recycled materials are used thoughtfully, while the building's robust external shell shelters and protects from the coastal environment.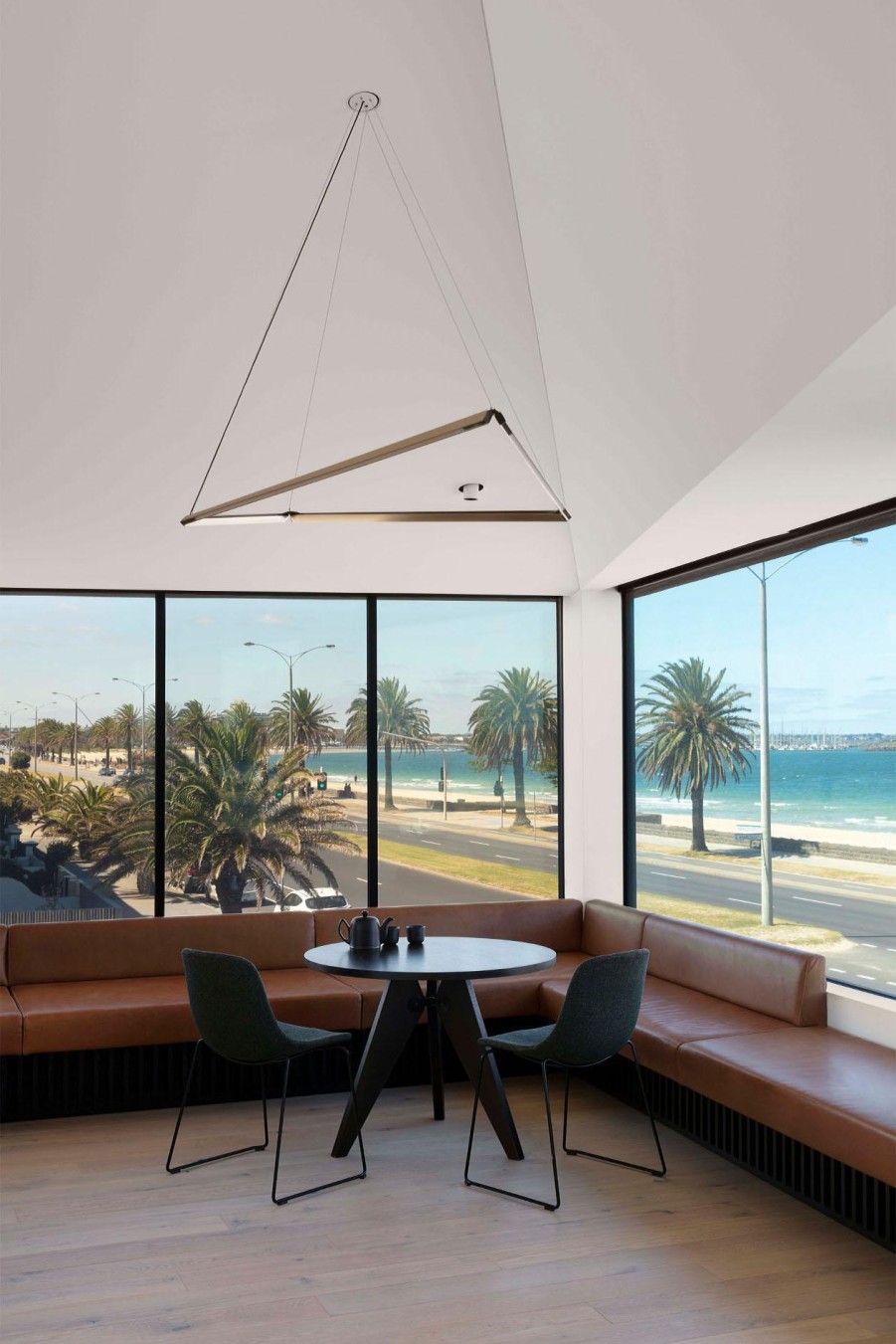 The building envelope expression responds to the dominant streetscape context. A strong angularity defines the overall scheme with a steady rhythm of apertures and textural masonry as a counterpoint. The zinc pitched roofline thoughtfully interprets the surrounding heritage gables and hips. A ridge high-point, set back from the street corner, tapers downwards to the north maximising winter sun to the courtyard and living spaces.
Three levels of accommodation are organised into horizontally distinct functions. The basement carpark accommodates solar energy batteries, a vehicle recharge station and rainwater storage. The basement's thermal mass supports a naturally filtered ventilation plenum for year-round indoor thermal comfort throughout the home.
The ground floor is a flexible family zone allowing future adaptability. It accommodates bedrooms and secondary flexible living areas. The first floor, elevated above street level, has panoramic water views which are framed by dramatic windows with generous leather banquette seating. The expansive living spaces embrace a sun-filled balcony garden, celebrating the northern aspect and Melbourne skyline.