Fitzroy House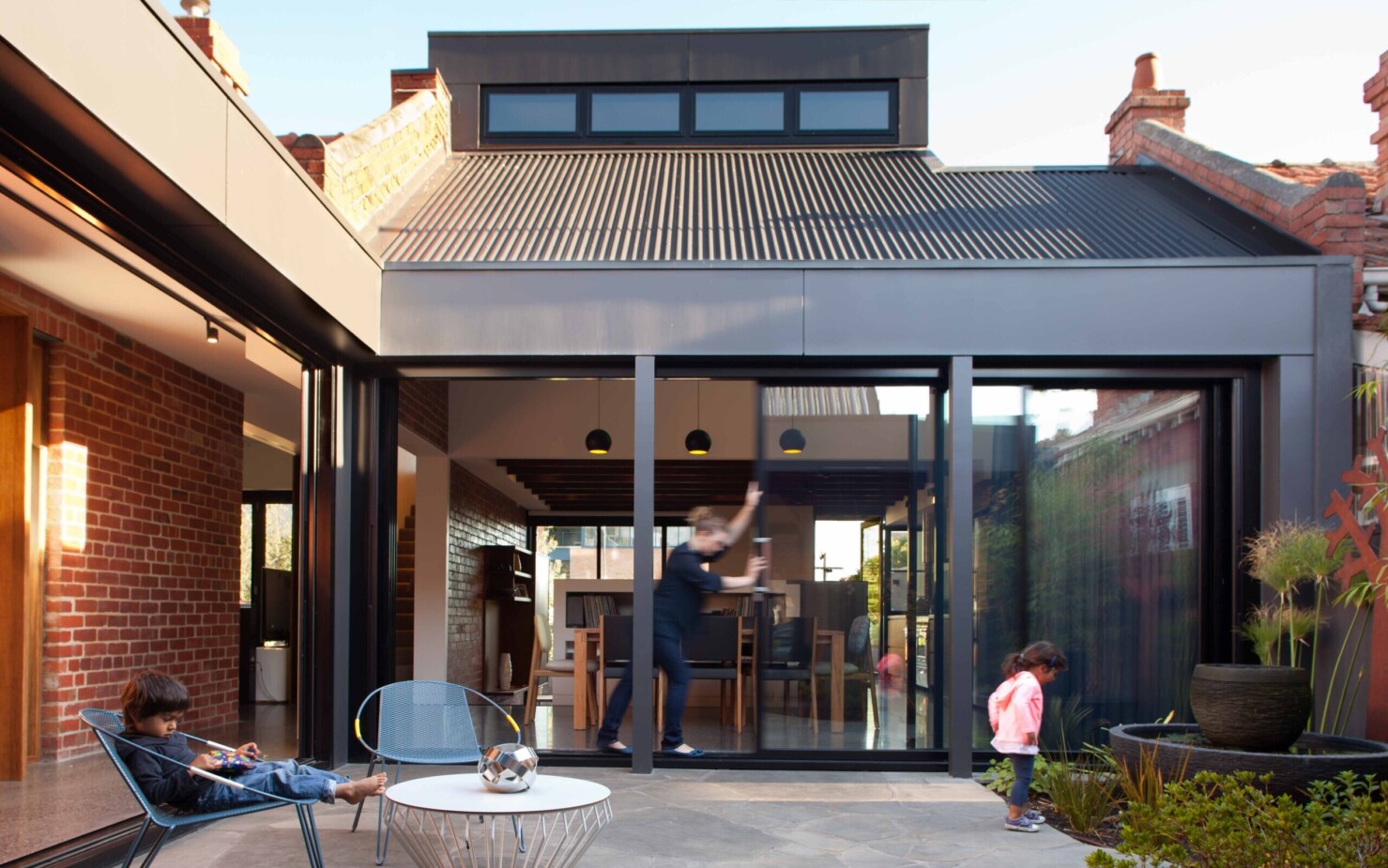 To accommodate the functional needs of a growing family, an existing brick cottage was discreetly opened up to light and air. Enhancing the rituals of daily life and entertaining, robust new spaces are thoughtfully stitched into existing building fabric. Importantly, the house is now highly responsive to its environment, using passive design to heat and cool with a minimum of energy consumption.
This project was designed for a couple embarking on the creation of a new family. Passionate about the local area the clients secured a rare site within the compact suburb of Fitzroy. The site accommodated an existing red brick federation style dwelling with vacant land directly adjacent. The brief was to accommodate the functional requirements of a growing family, while also providing spaces that enhance day to day living and entertaining.
Location

Wurundjeri Country
Fitzroy, Victoria

Client

Private

Value

$1.15M

Scale

280m²

Year

2012

Project Contact

Photography

Michelle WIlliams

Share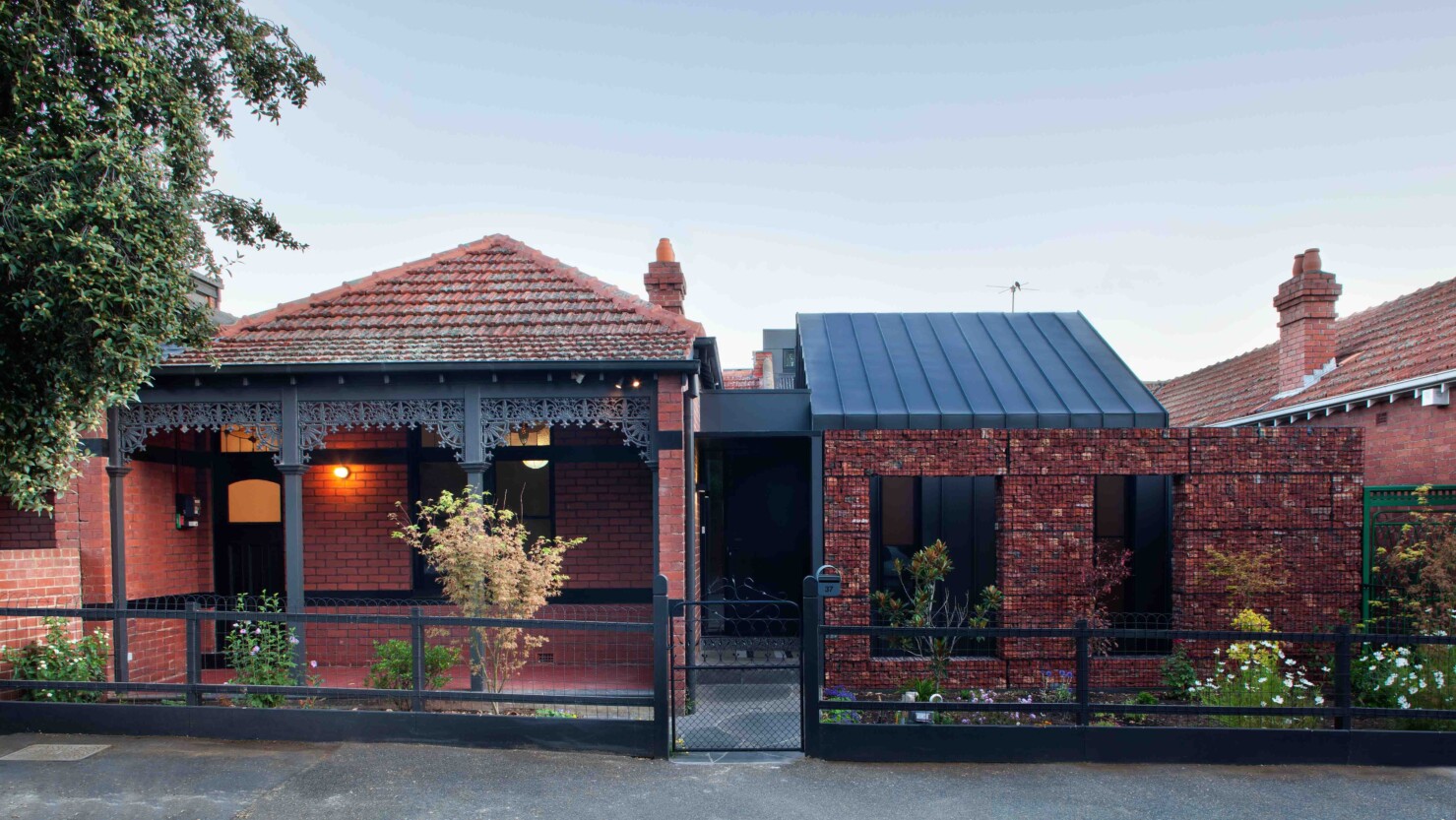 A heritage overlay lead to an intensive planning process with negotiations between council's heritage architect and the project's heritage consultant. The new additions relationship to the existing dwelling and the response to streetscape and context were of paramount importance. The approach was to define the two parts old and new but to have a thread that linked them both externally and internally enabling them to be read as a whole.
The address to the street was envisioned as a landscape element in the form of a gabion wall. The wall is made up of recycled brick chips salvaged from on-site demolition. Large cutouts within the wall provide glimpses through to the new zinc façade. The wall has an ancient feel steeping the new addition with a sense of permanence. It is envisioned that over time vegetation will grow over the wall providing the house with a green threshold.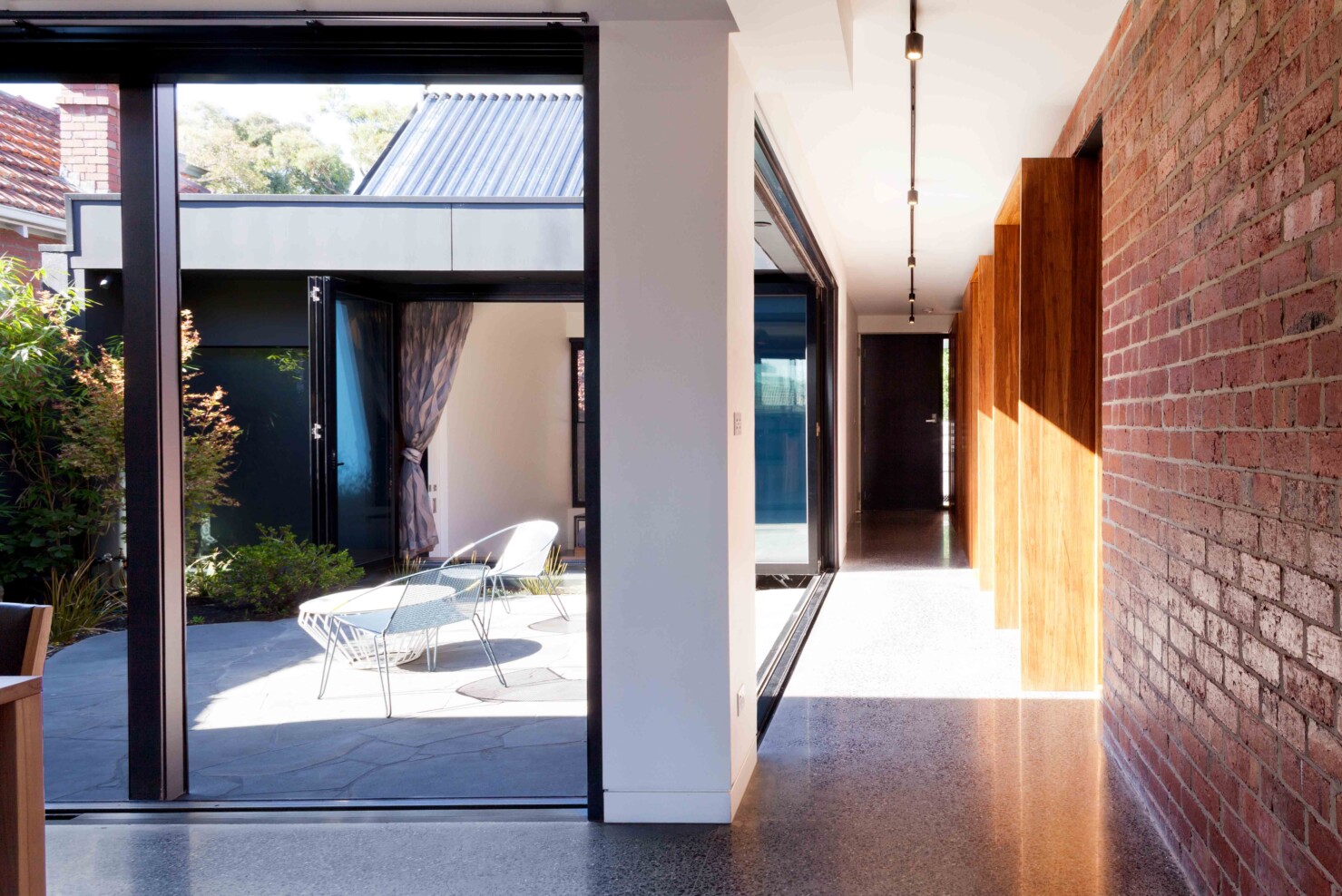 People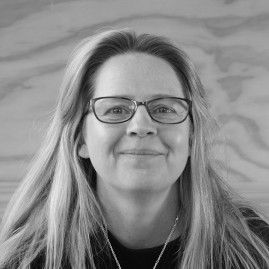 Kylee Ashdown