University of Melbourne Faculty of Business and Economics Student Spaces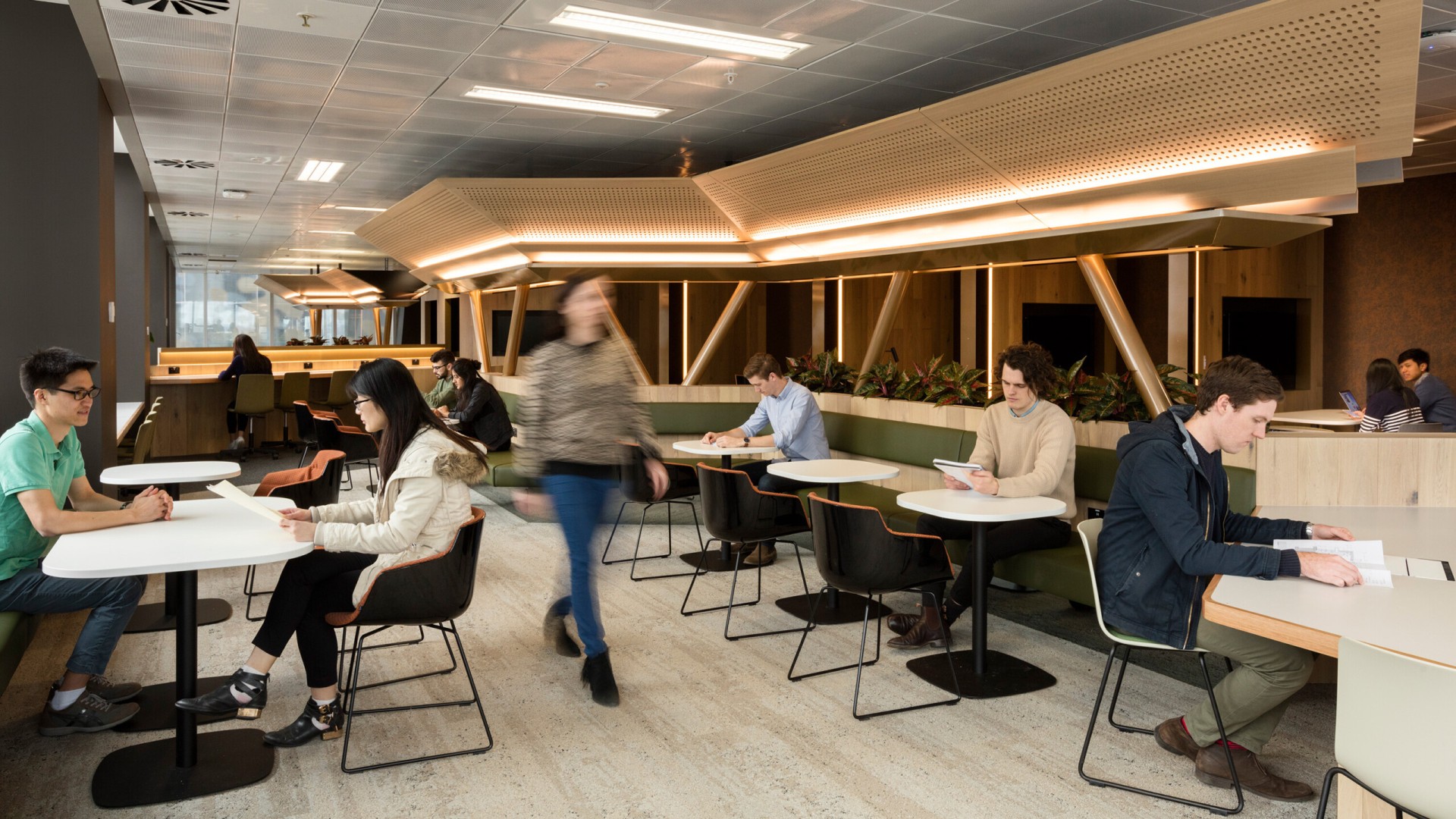 This reimagining of student spaces within the faculty hub, The Spot, vastly improves the atmosphere and vibrancy of the Faculty of Business and Economics precinct, in line with other faculties across the University of Melbourne.
New study spaces are crafted over six levels of an existing 5-Star Green Star rated building, with a focus on expanding sustainability benchmarks.
New IT-rich spaces support collaborative and independent study for both undergraduate and postgraduate students, in a nature-inspired setting of connected 'landscapes', rendered in earthy materials and hues.
The concept of the existing façade – filtered light in a forest clearing – is strengthened with the new interior planning, that is based on the fluid dynamics of swirling eddies – for student flows around obstacles.
Location

Woiworung Country
Parkville, Victoria

Client

University of Melbourne

Value

$4.5M

Scale

1,420m²

Year

2017

Project Contact

Photography

Dianna Snape

Share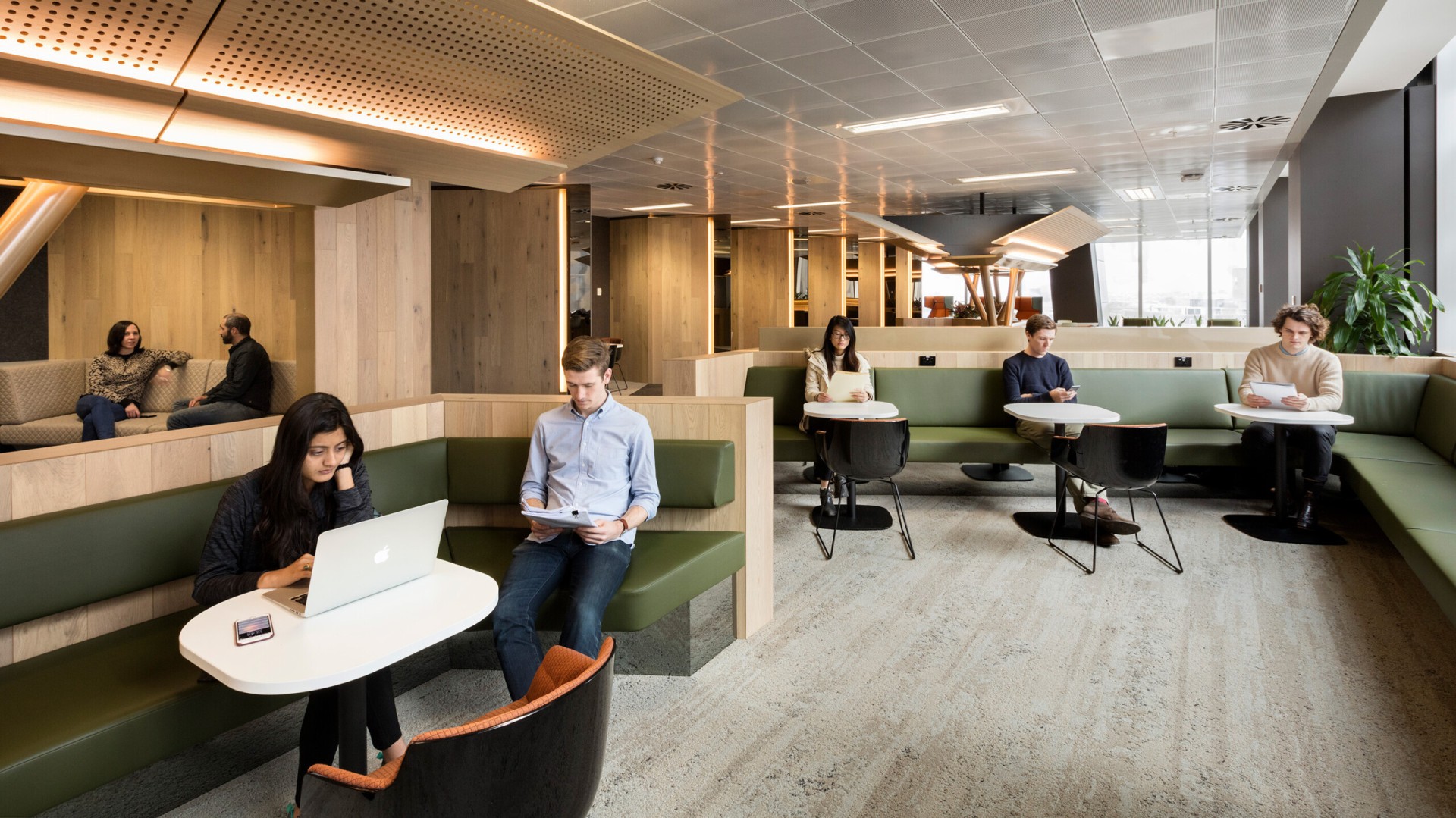 It was really important to create warm spaces that invite students to linger, and collaboration is especially well-supported because the environment is so pleasant. Even the joinery's dragonfly-like canopies cultivate a feeling of refuge, heightening the students' sense of belonging and purpose.

Jane Sayers
Principal, DesignInc Melbourne
Over six levels, durable new landscapes were created for each flow using tactile settings of timber joinery, hardwired with technology, and a range of light sources. Access to natural light and outlooks was calculated with a gradient of seating settings for a tapestry of view effects across the landscapes.
A new multifunctional space is designed for teaching, functions, events and executive education. Separate lounges for undergraduates and postgraduate students are all technology-enabled with a variety of study settings to support different work modes and collaboration, as are the postgraduate project rooms.
The flow from undergraduate to postgraduate spaces is signalled through materials and form progressively, reflecting contemporary business workplace experiences. Natural materials, particularly the extensive use of timber, have created a new benchmark in study spaces for the faculty. Accessible 24/7, the student spaces in The Spot – once under-utilised — are now hubs for group and simple study.
People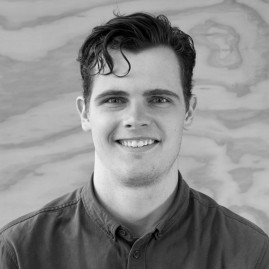 Jordan Stones