Aunty's House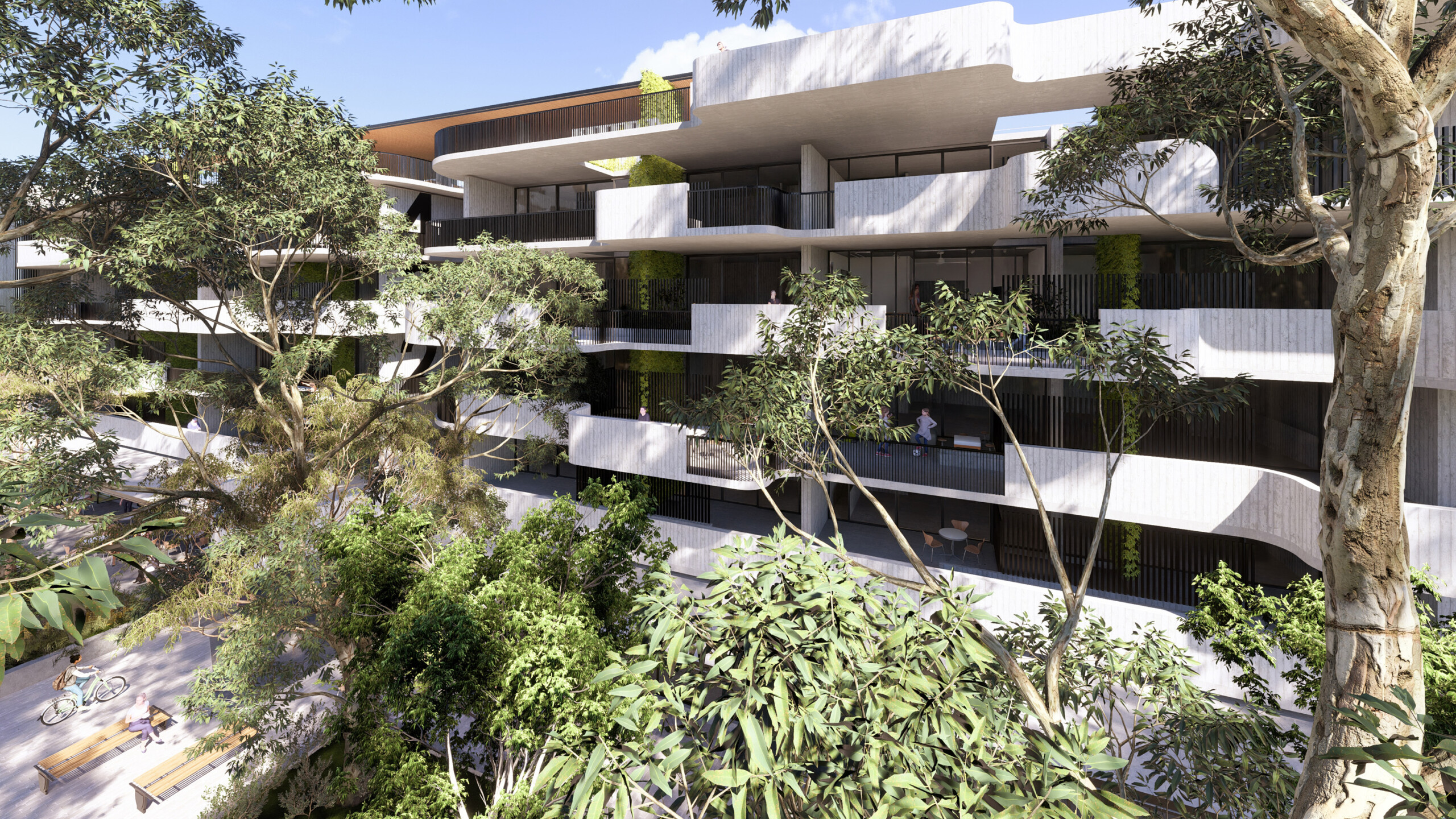 An Aboriginal perspective on housing
Aunty's House rethinks the spatial planning of medium density residential design to bring community, health and support to the fore. Responding to the broad definition of 'family' in Aboriginal communities, this concept facilitates connection and care across households through a layering of spacial zones.
Location

Gadigal Country
St Peters, New South Wales

Year

2022

Project Contact

Share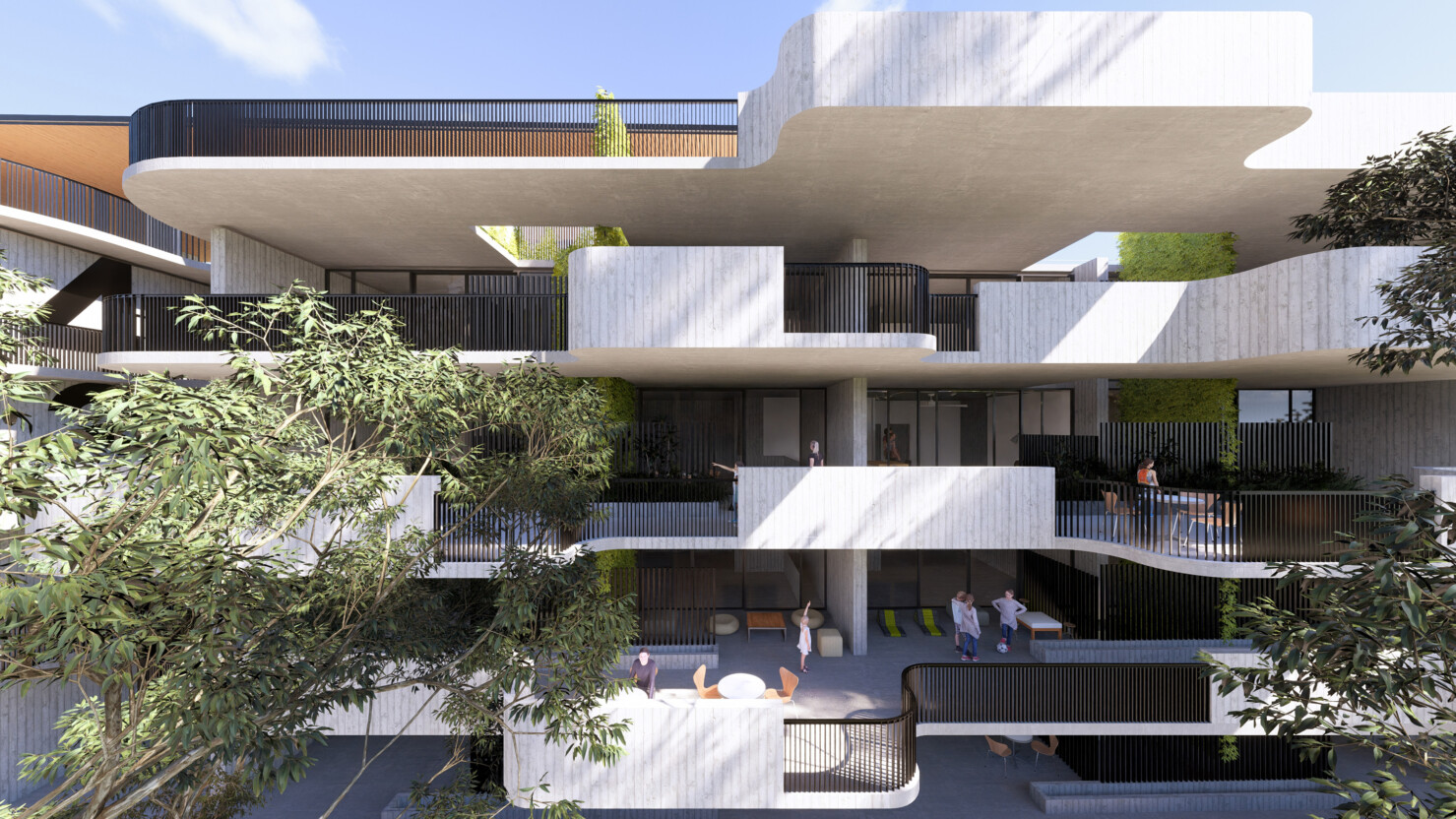 The social stack
The plan stacks apartments onto five levels, with circulation via a pedestrian path along the front of each level. From the path, each apartment has a verandah that allows varying levels of privacy and openness.
Immediately off the verandah is the living space and then the private bedrooms are beyond. The traditional planning has bedrooms and circulation to the south with an entry passing by the bedrooms first to get to the private living spaces and balcony beyond. This, however, disconnects the living spaces from the public circulation spaces. Social connection is then reliant on active processes only as the bedrooms close off all of the incidental social sparks.
The Indigenous thinking represents a key move that flips the traditional planning model by directly connecting the living spaces and balcony to the 'social glue' of circulation spaces.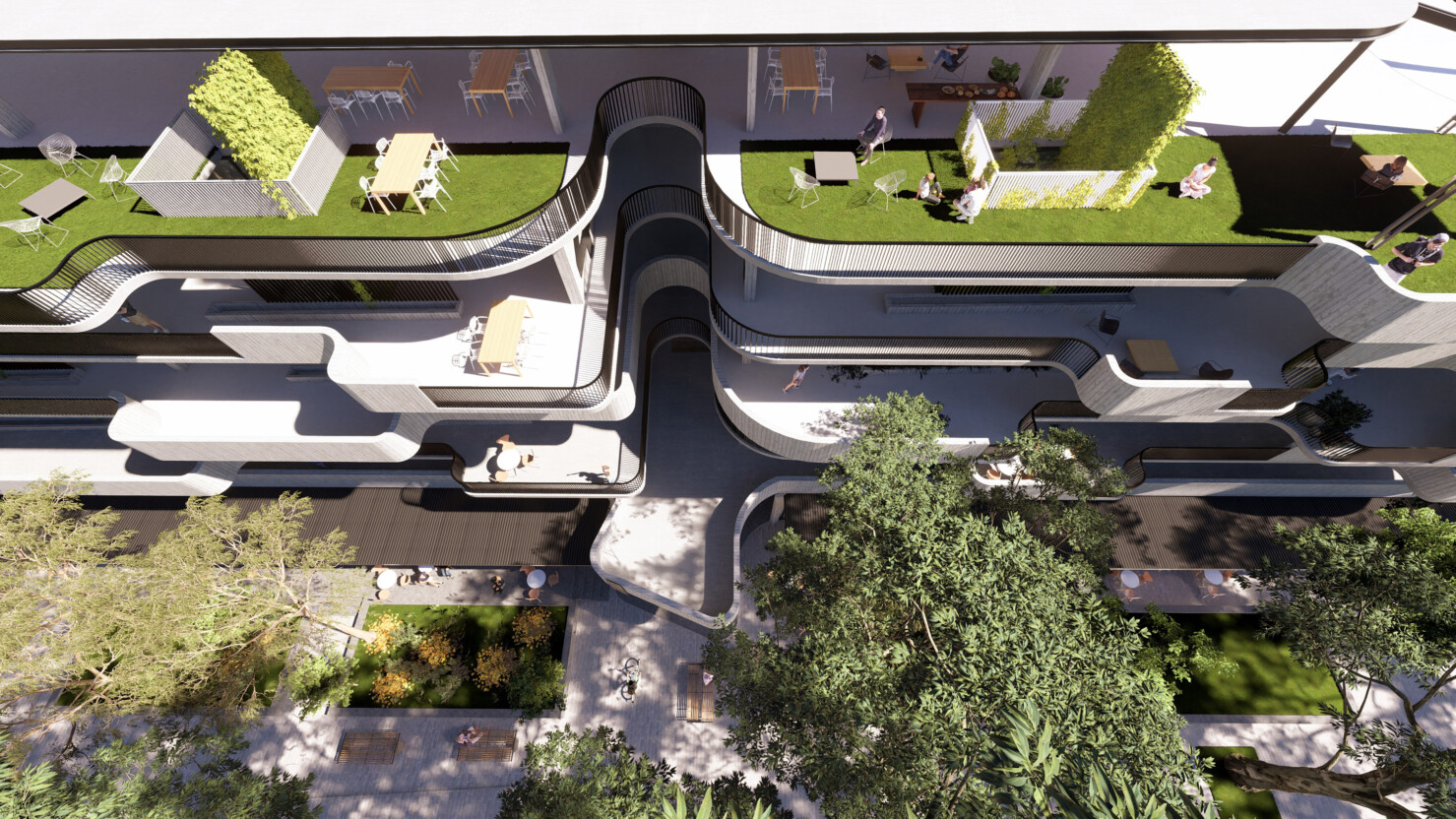 Typical apartment plan
A layering of public to private zones allows incidental social connections to occur. Mediating different social levels of need for privacy the individual occupant can vary how open their verandah is with re-trackable louvre screens on each veranda. Like the house verandah, the apartment verandah is a passive opportunity to be with others within the context of deliberate public and private socio-spatial planning.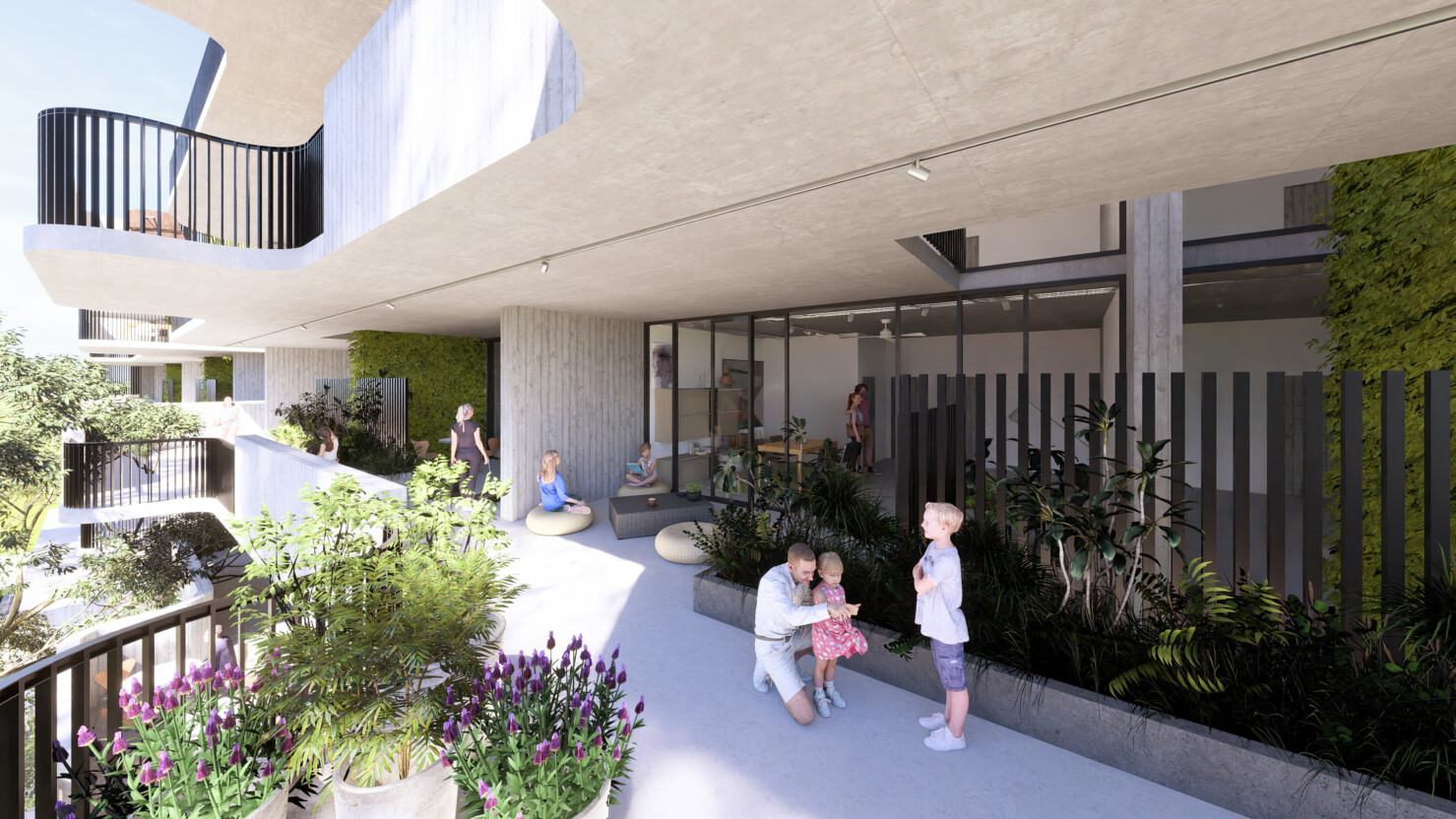 The corner store
This design concept takes the essential hub of suburbia—the corner store—and applies it to the medium-density urban development typology. At Aunty's House, the ground floor podium hosts a range of services to support the health and wellbeing of those living in the development as well as the broader community. A women's health clinic, legal aid centre, community cafe and corner store provide social spaces and support services.