Council House 2 (CH2)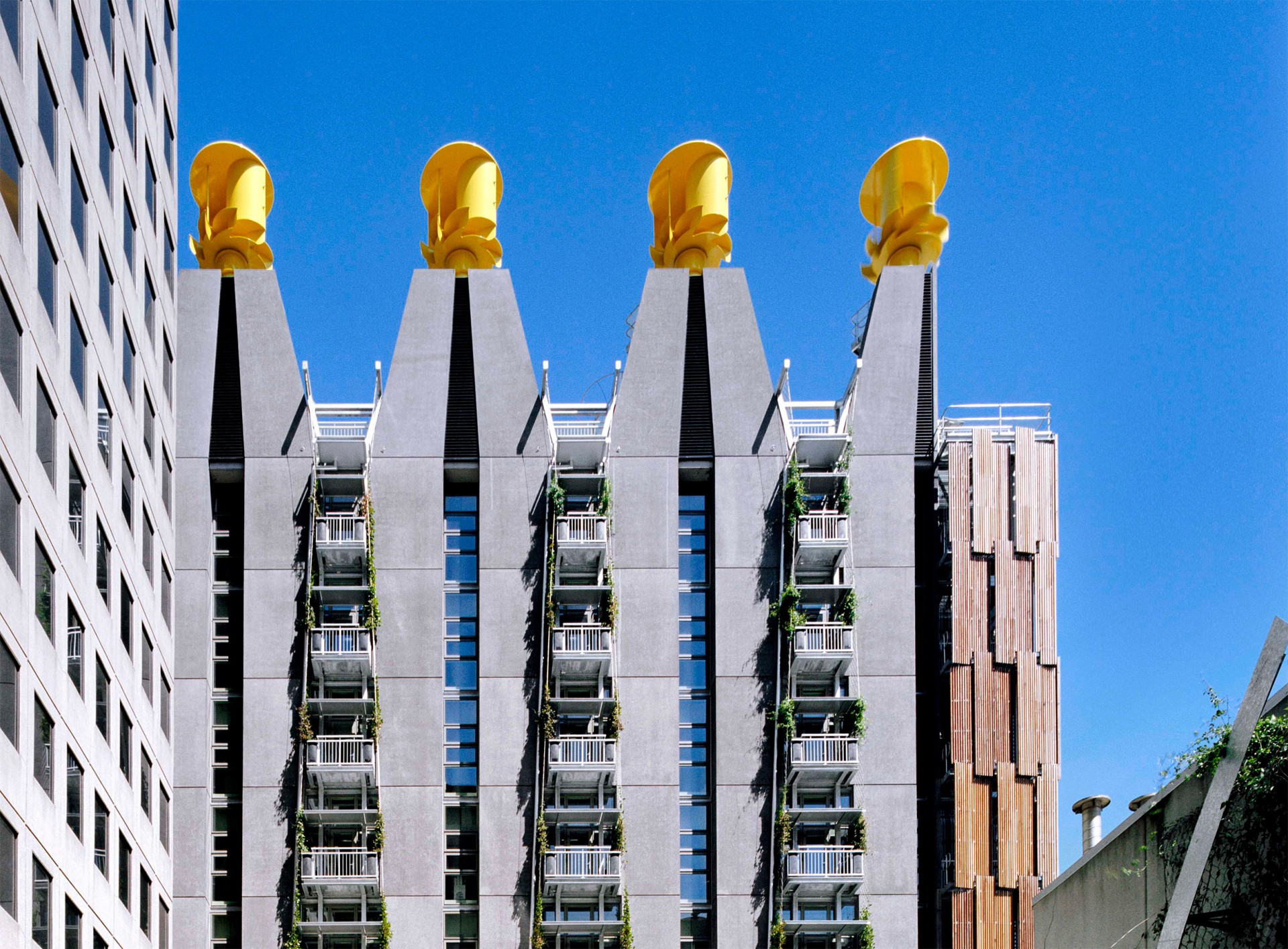 A pilot project for the City of Melbourne's Zero Net Emissions by 2020 Strategy, Council House 2 was the first commercial project awarded a 6-star Green Star rating by the Green Building Council of Australia.
CH2 responds to the sun and wind to make one of the world's healthiest commercial indoor workplaces. Its advanced technologies reduce power consumption by 80 per cent and water consumption by 75 per cent.
Natural light is optimised. Air intake is 100 per cent filtered outside air, not recycled. Non-toxic materials and an abundance of plants – from the roofgarden to indoor plants at a ratio of one plant per person – ensures occupants are breathing the cleanest possible air.
Awards
2009

Best Commercial Architecture, Asia-Pacific Property Awards

2008

Sustainable Architecture Award, Australian Institute of Architects

2007

National Best Green Building Award [joint winner], UNAA World Environment Day Awards

2007

President's Award, Australian Property Institute Excellence Awards

2007

Exemplar, Imagining the Future Award, Year of the Built Environment Awards

2007

Sustainable Architecture Award, Australian Institute of Architects (VIC)
Location

Wurundjeri Country
Melbourne, Victoria

Client

City of Melbourne

Value

$51M

Scale

12,500m²

Year

2006

Collaborators

City of Melbourne

Project Contact

Photography

Dianna Snape

Share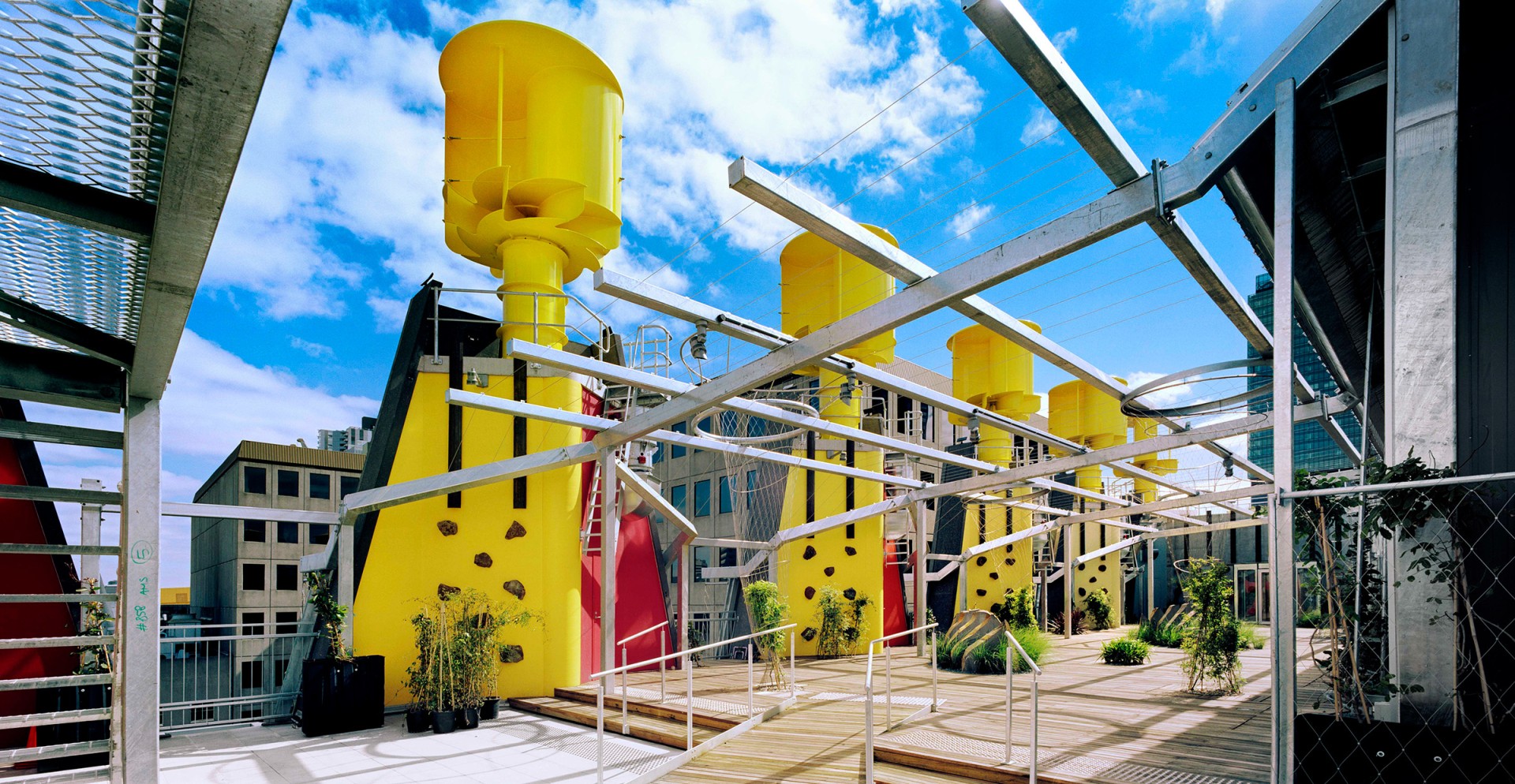 More than a building, CH2 is a working ecosystem. We collaborated closely with City of Melbourne to create something we believe is truly remarkable.

Stephen Webb
Design Director, DesignInc Melbourne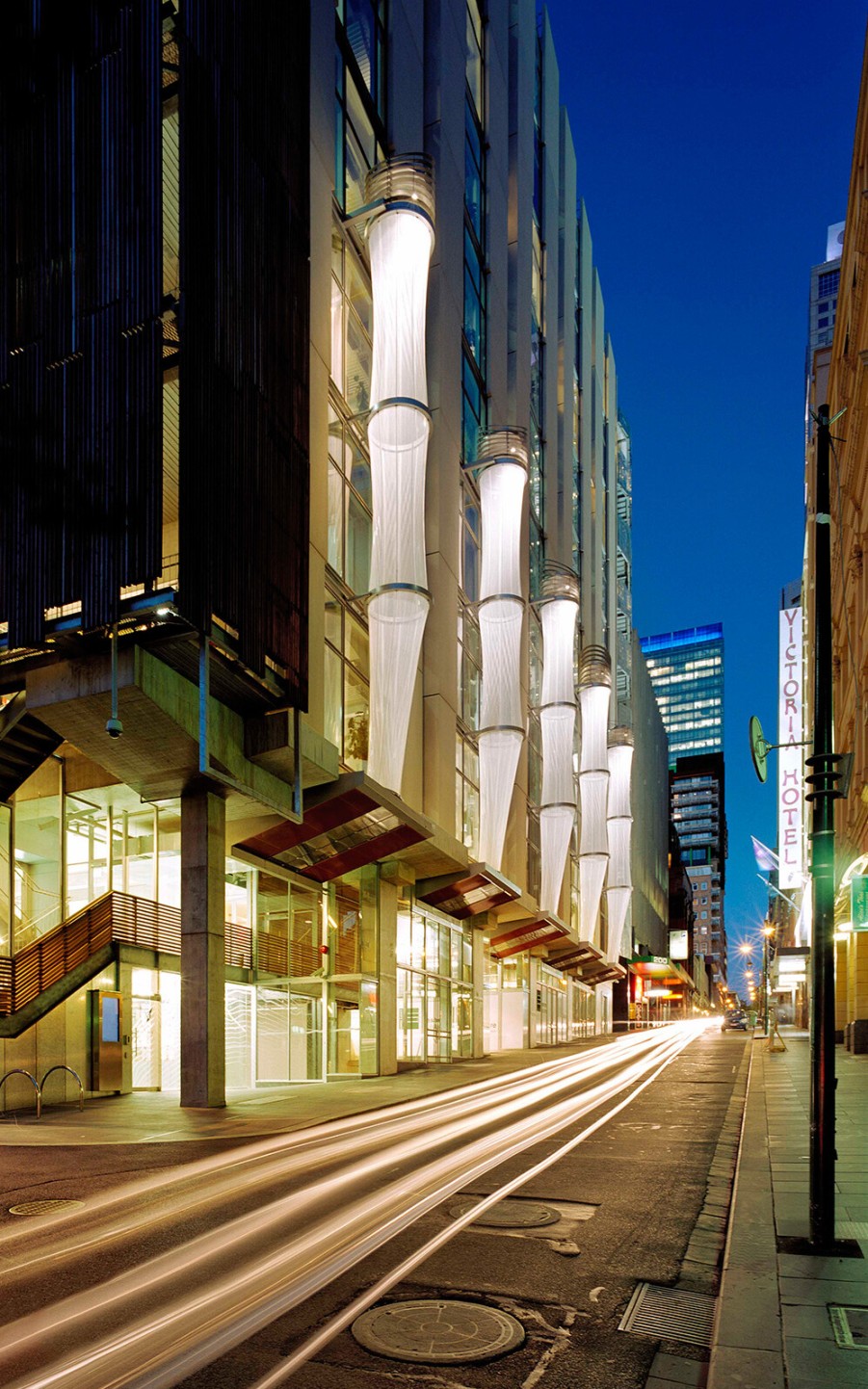 Architecturally, CH2 displays its environmental strategies in literal and metaphoric ways. Recycled timber screens shield the western facade from harsh sun. Tapered ventilation ducts integrate natural lighting. The undulating concrete floor is integral to the building's heating and cooling. Its giant turbines driving air extraction cap the building with bright yellow beacons.
Discreet innovations include the use of recycled concrete and timber, waste water harvesting and cogeneration of power, combining natural gas and solar energy. CH2 was the first building in the world to use sewer mining for a chilled-beam interior cooling system. Opening windows extract indoor air in an almost ritualistic 'night purge'.
Productivity studies show that the two full air changes per day have led to a 10.9 per cent increase in staff health and productivity. That's a saving of around $2 million a year. When people ask about the cost of this technology, I say, the real question should be: how can you afford not to design this way?

Rob Adams
Director of City Design and Projects, City of Melbourne