Australian Red Cross Blood Service Perth Processing Centre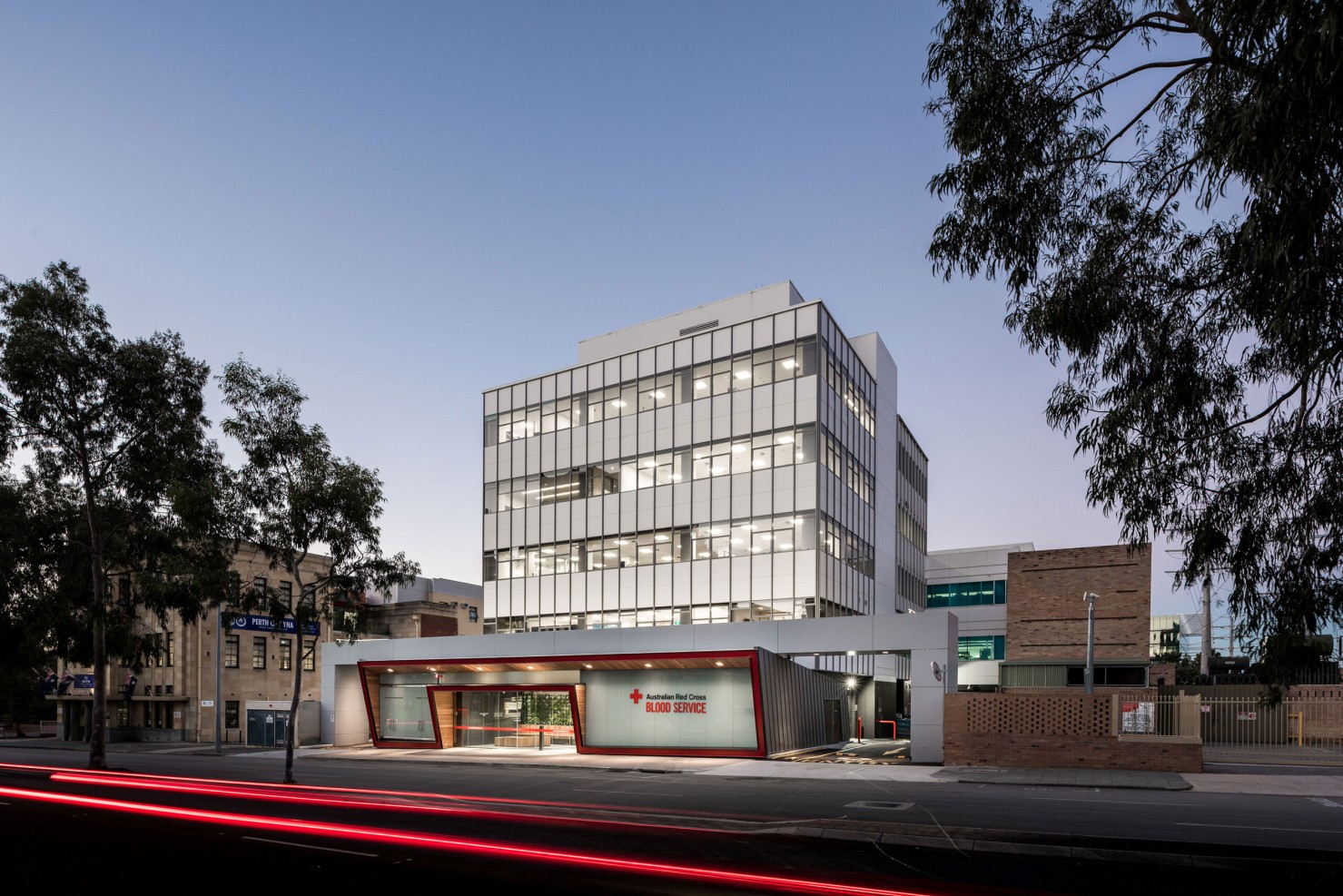 In response to continued growth and evolving work practices, Perth's processing centre for the Australian Red Cross Blood Service required comprehensive refurbishment and modernisation to support streamlined processes and progressive work environments.
A whole-of-building review was commissioned to provide a roadmap for the building upgrade. The complex $30 million renovation encompassed a complete overhaul of the building envelope, all laboratories, workspaces and services.
Location

Whadjuk Nyoongar Country
Perth, Western Australia

Client

Australian Red Cross Blood Service

Value

$30M

Scale

5,500m²

Year

2018

Project Contact

Photography

Dion Robeson

Share
A staged approach was essential; as the primary processing and distribution centre of blood products for all Western Australia, it was imperative the building remained operational and disruptions were minimised. Staging of works was therefore critical to a successful outcome and the staging process was visualised as a simulated Japanese sliding picture puzzle of construction works. Each incremental piece of the puzzle paving the way for the next, working progressively whilst maintaining critical blood supply to the state's hospitals. Literally, lives were at stake, failure to meet demand for blood was not an option.
By opening up the floorplates, the space planning was brought in line with current practice and future-proofed the facility by providing a backbone of services that can support future reconfigurations.
The existing 1957 five-storey heritage building is one of Australia's first curtain-wall buildings. From the outset, the philosophy was to preserve and expose the existing fabric where possible. The heritage building by its very nature had a characteristic, timeworn feel which is embraced and enhanced by the crisp lines of the contemporary interventions. This harmony celebrates the history of the building, whilst enriching its new functions.
The Centre now has a full suite of new PC2 testing and processing laboratories, contemporary flexible workspaces and modern services. Its success was achieved through continual collaboration between client, contractor, architect and stakeholders.