Valve House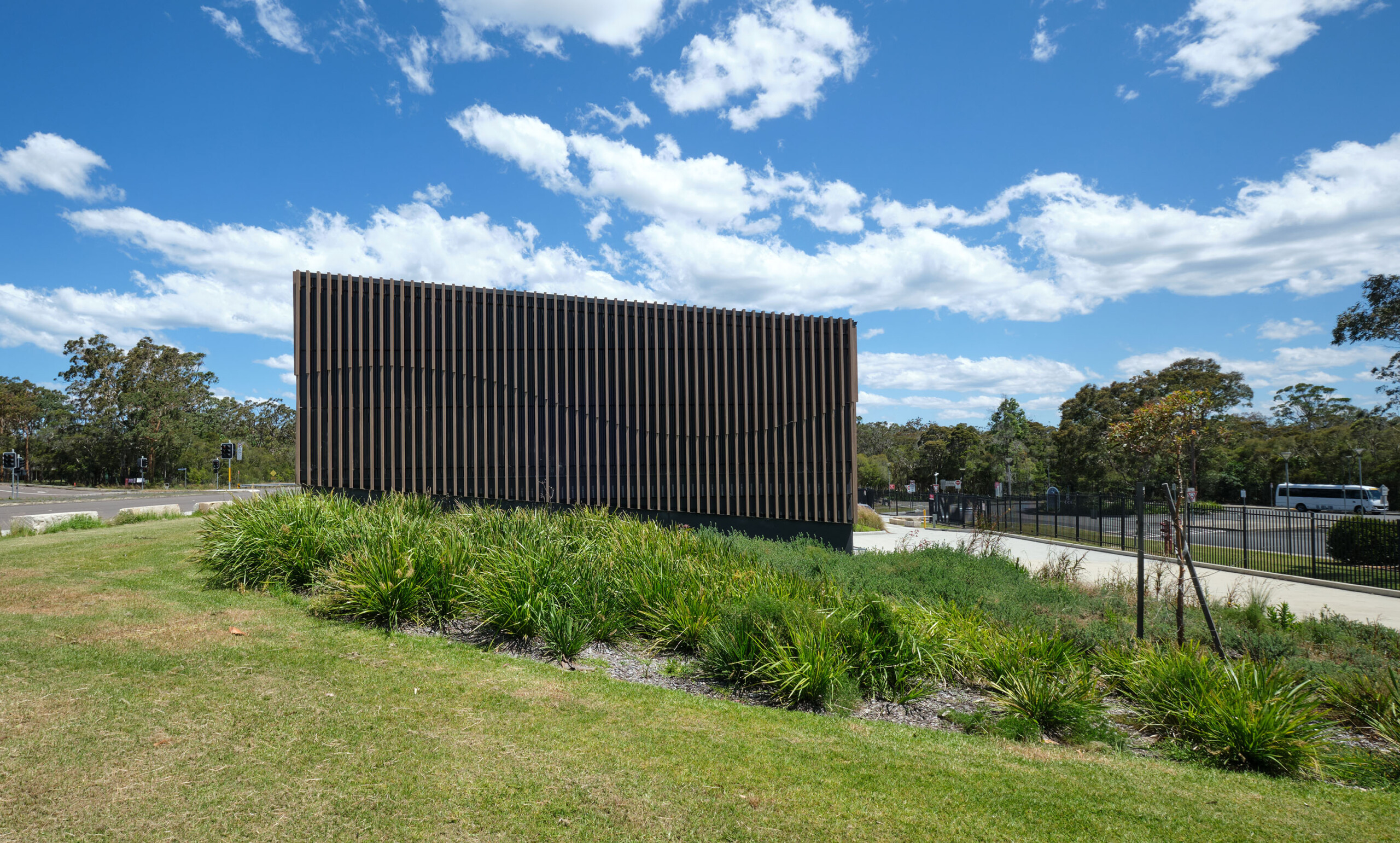 The Valve House is an elegant and contextually sensitive piece of urban infrastructure. Functionally, the building is an enclosure to obscure and protect hydraulic pipes and valves servicing the expanding residential water catchment area in the Warnervale region—the pipes surface at this point for monitoring and maintenance.
Our team provided integrated architecture and landscape services, designing a facility that cleverly creates a contemporary built form within a natural low maintenance landscape.
Location

Darkinjung Country
Warnervale, New South Wales

Client

Central Coast Council

Year

2022

Photography

Sandor Duzs

Share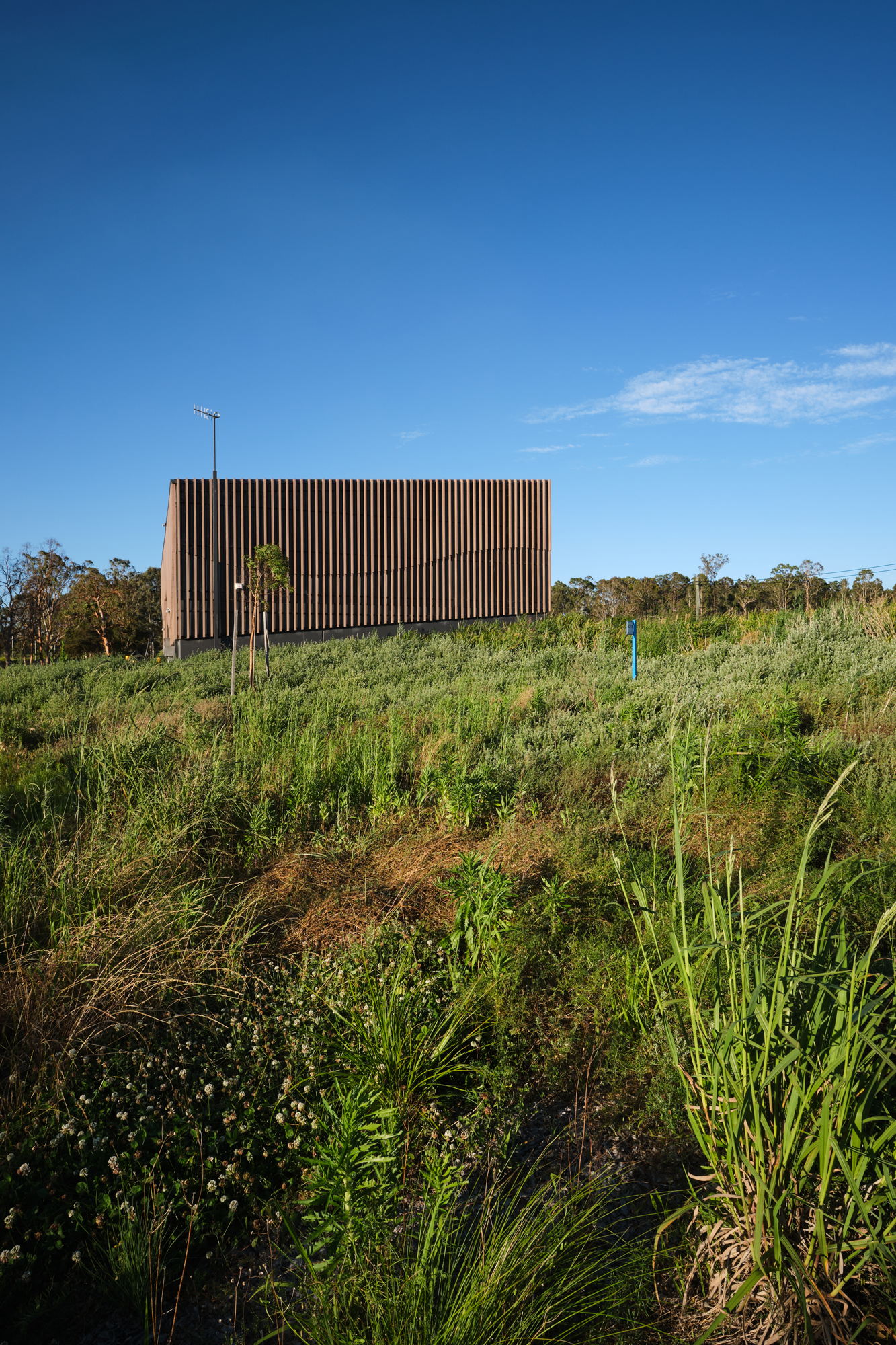 Many aspects of the design are dictated by prescriptive spatial and technical requirements—the building footprint, siting, height, orientation and internal layout are all determined by hydraulic equipment, piping, vehicle access and and internal craning system. The resulting monolithic building envelope is embraced and celebrated. Conceptualised as a 'gatehouse', the building sits comfortably within the landscape and complements the adjacent Lakes Grammar Junior School. The roof is skewed to follow the ground plane, suggesting the building is inserted into the hillside. Vertical timber-look battens wrap around the facade, creating depth while deterring vandalism and graffiti. A curved 'stepping' articulates the simple geometry while echoing the topography of the natural landscape and the undulating curved roof of nearby school buildings.
The landscape design integrates endemic species from the adjacent forests and uses strong visual swathes of hardy, low native planting to provide clear views across the site while minimising maintenance requirements.