The University of Adelaide Ingkarni Wardli Building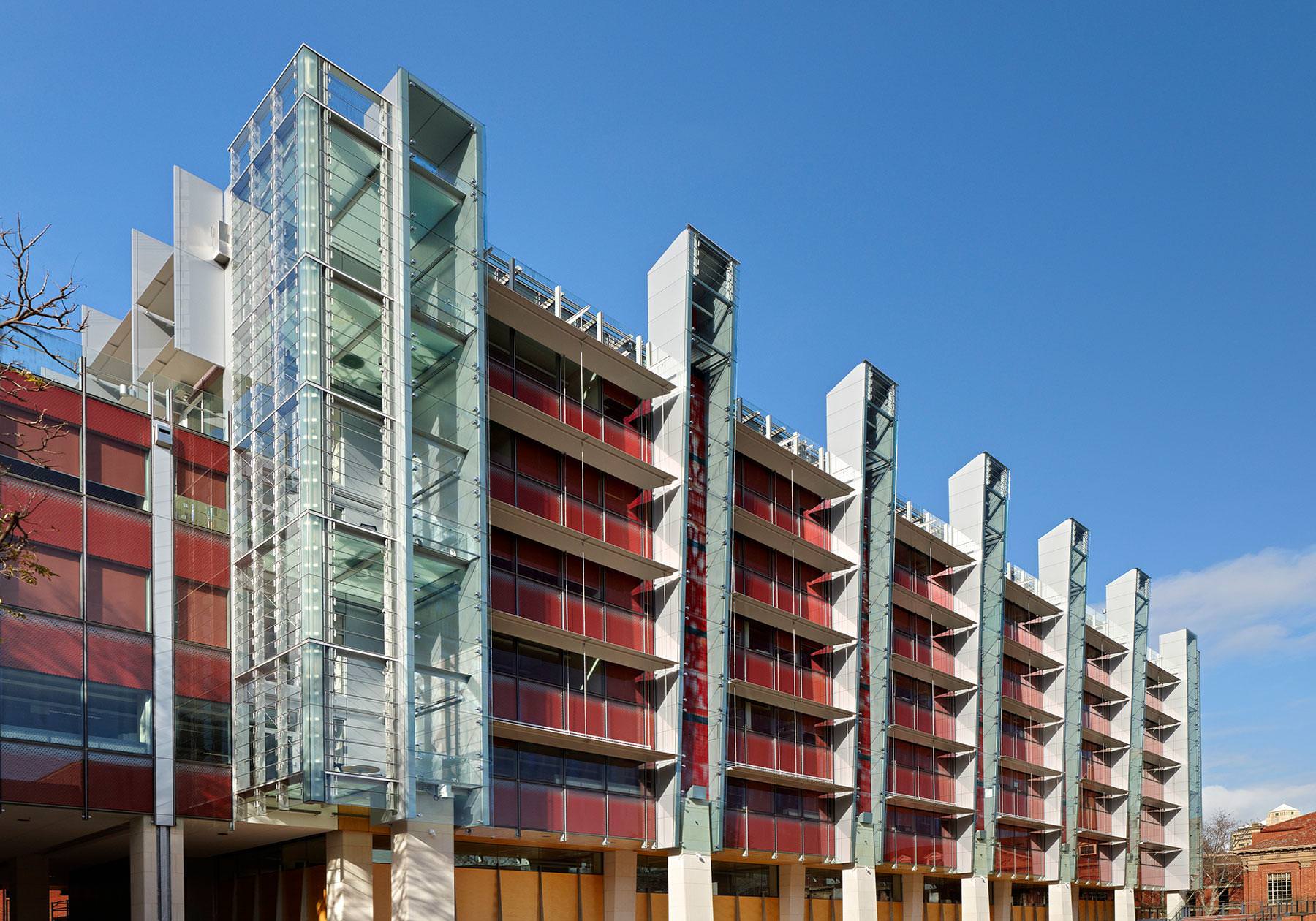 World-leading in its sustainability measures, the eight-storey Ingkarni Wardli building was the first project in Australia to achieve a 6-star Green Star rating under the GBCA Green Star Education v1.0 tool and is a purpose-built teaching and learning facility for the Faculty of Engineering, Computer and Mathematical Sciences.
The University's need for contemporary teaching facilities is met with the high indoor environmental quality criteria established by the Green Star Education Tool. A highly integrated design, characterised by its environmental strategies — from sun-shading louvres to thermal chimneys on the north façade — was achieved while respecting the heritage context of the campus.
An exhibition space to the south of the building incorporates a former car park, as part of a link to the existing engineering faculty buildings. It is roofed with ethylene tetrafluoroethylene (ETFE) inflated membrane, one of many innovative material technologies in the building.
Awards
2012

Green Building Award, UNAA World Environment Day Awards

2011

Public Architecture Commendation, Australian Institute of Architects (SA)

2011

Sustainable Architecture Award, Australian Institute of Architects (SA)

2011

Environmentally Sustainable Construction Award, Master Builders Association (SA)

2011

Landmark Project Commendation (Over $50M), Master Builders Association (SA)
Location

Kaurna Country
Adelaide, South Australia

Client

University of Adelaide

Value

$100M

Scale

14,200m²

Year

2010

Photography

Dianna Snape

Share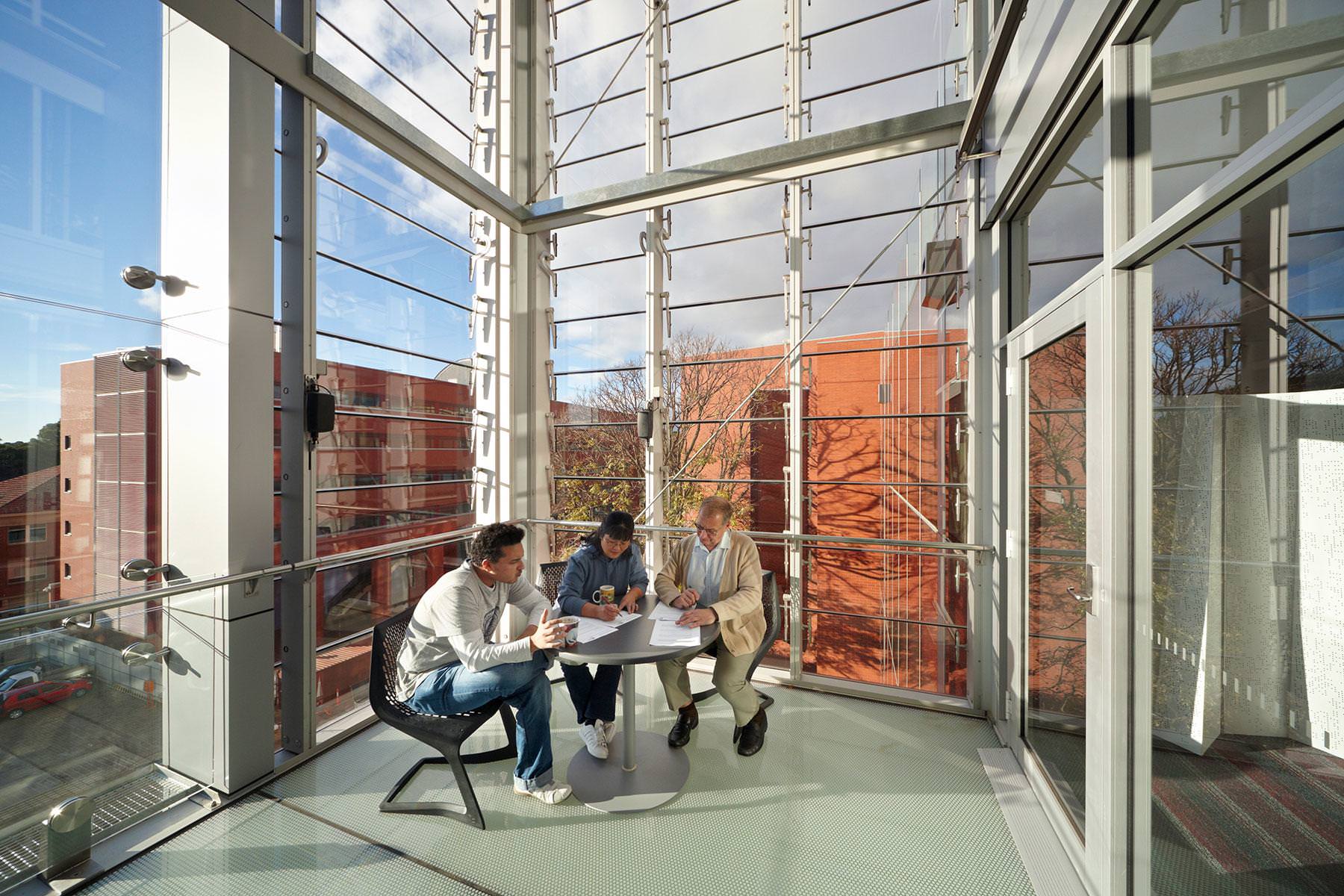 Delivered on budget and ahead of time, Ingkarni Wardli has been a very successful project for the University. The functionality of spaces and amenity in this unique building is a talking point for visitors and users alike, and its numerous design awards are a testament to the DesignInc team's skill.

Jeremy Kwan
The University of Adelaide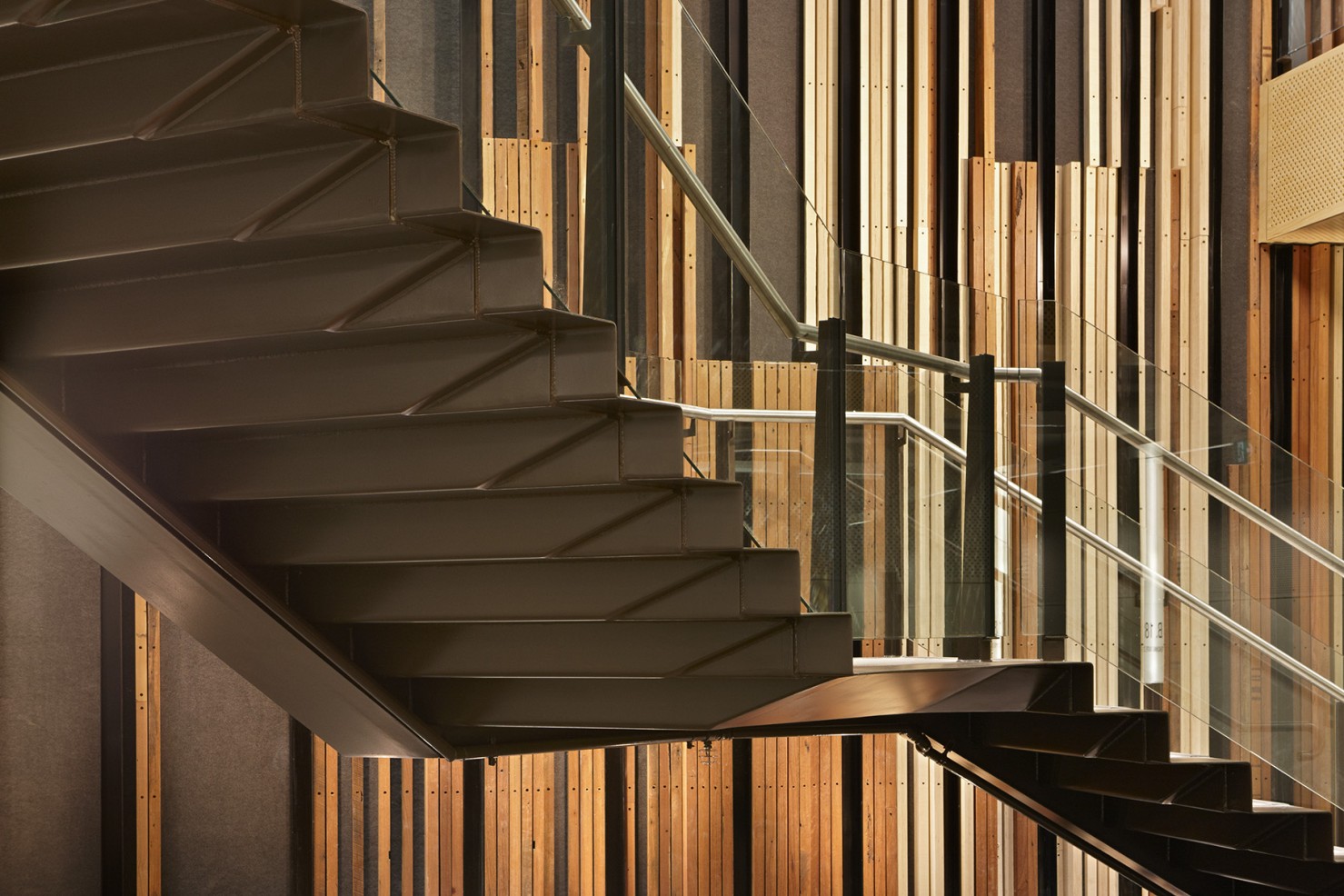 Environmental technologies include hydronic cooling loops embedded in concrete floor slabs, combined with under-floor air distribution utilising 100 percent fresh air ventilation, for a healthy and comfortable interior environment. Heat rejection from the computer server rooms to the ground is achieved with geothermal loops in the basement diaphragm wall.
The building also has a low-e double-glazed curtain wall, a programmable (DALI) lighting system and a building management system (BMS) designed to reduce energy consumption.
Other sustainable engineering includes the rooftop tri-generation plant that powers the building and rainwater harvesting into 500,000-litre underground tanks, to be used for toilets and irrigation. All are monitored via the BMS, with its data available to students as a teaching tool for sustainable design.
The Kaurna name, meaning 'place of learning or enquiry' recognises the special relationship the University of Adelaide shares with the Kaurna people, the original custodians of the land on which the university is situated.

The University of Adelaide