Wilpena Pound Entry Precinct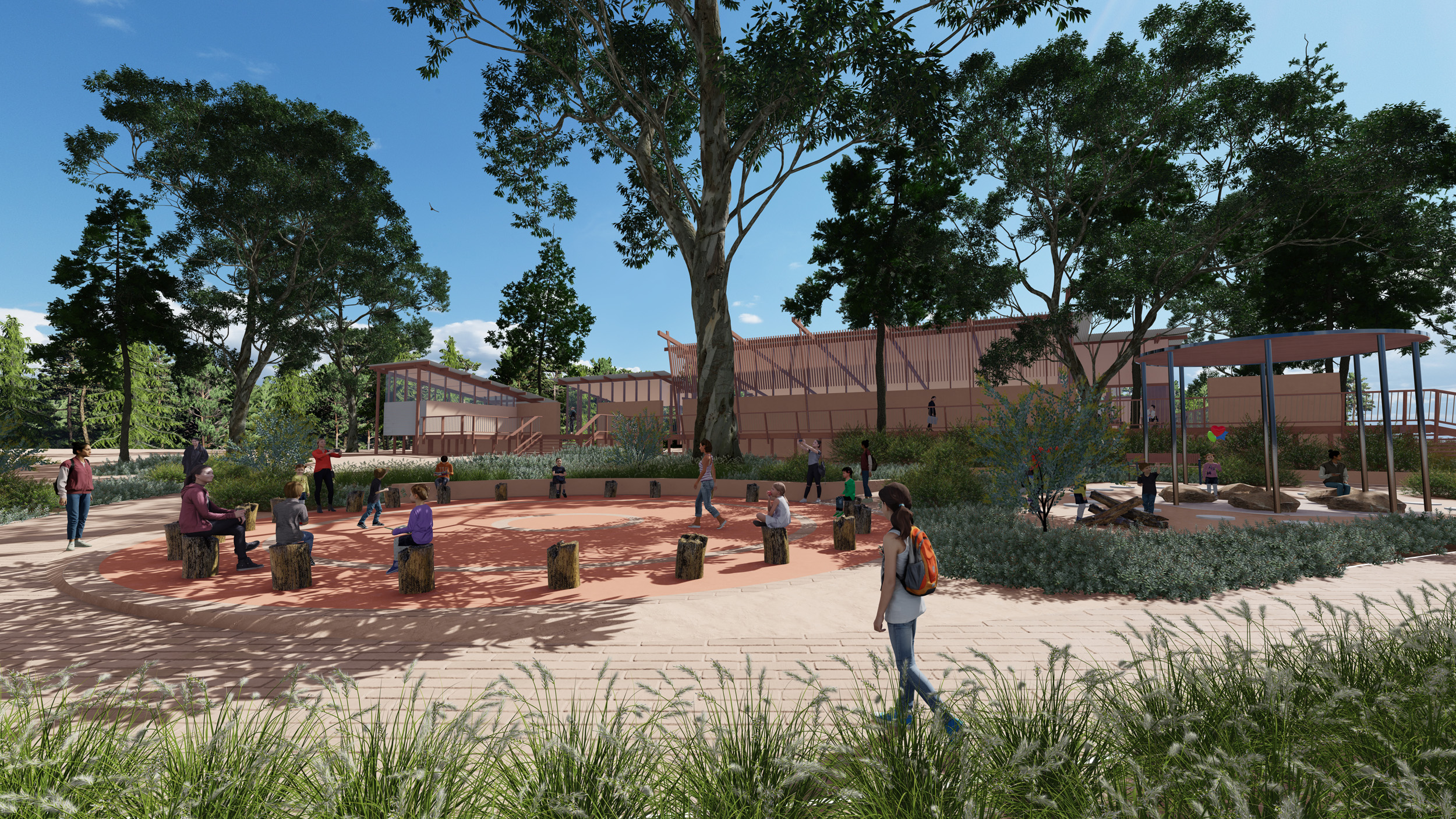 The Ikara-Flinders Ranges National Park, located approximately 400km north of Adelaide in South Australia within the traditional lands of the Adnyamathanha people, is rich with cultural, historical and environmental significance. Applying a Designing from Country methodology, Nguluway DesignInc engaged with Traditional Custodians to understand some of the stories of the place, and to develop a concept design for the landscape surrounding the key arrival point to the National Park—the Wilpena Pound Visitors Centre.
The landscape concept weaves together a range of important considerations to create a design that is welcoming, efficient, comfortable, safe, engaging for visitors and that has layers of meaning for the local Adnyamathanya community.
Location

Adnyamathanha Country
Wilpena Pound, South Australia

Client

NRMA Parks & Resorts

Year

2023

Collaborators

Paul Herzich

Project Contact

Share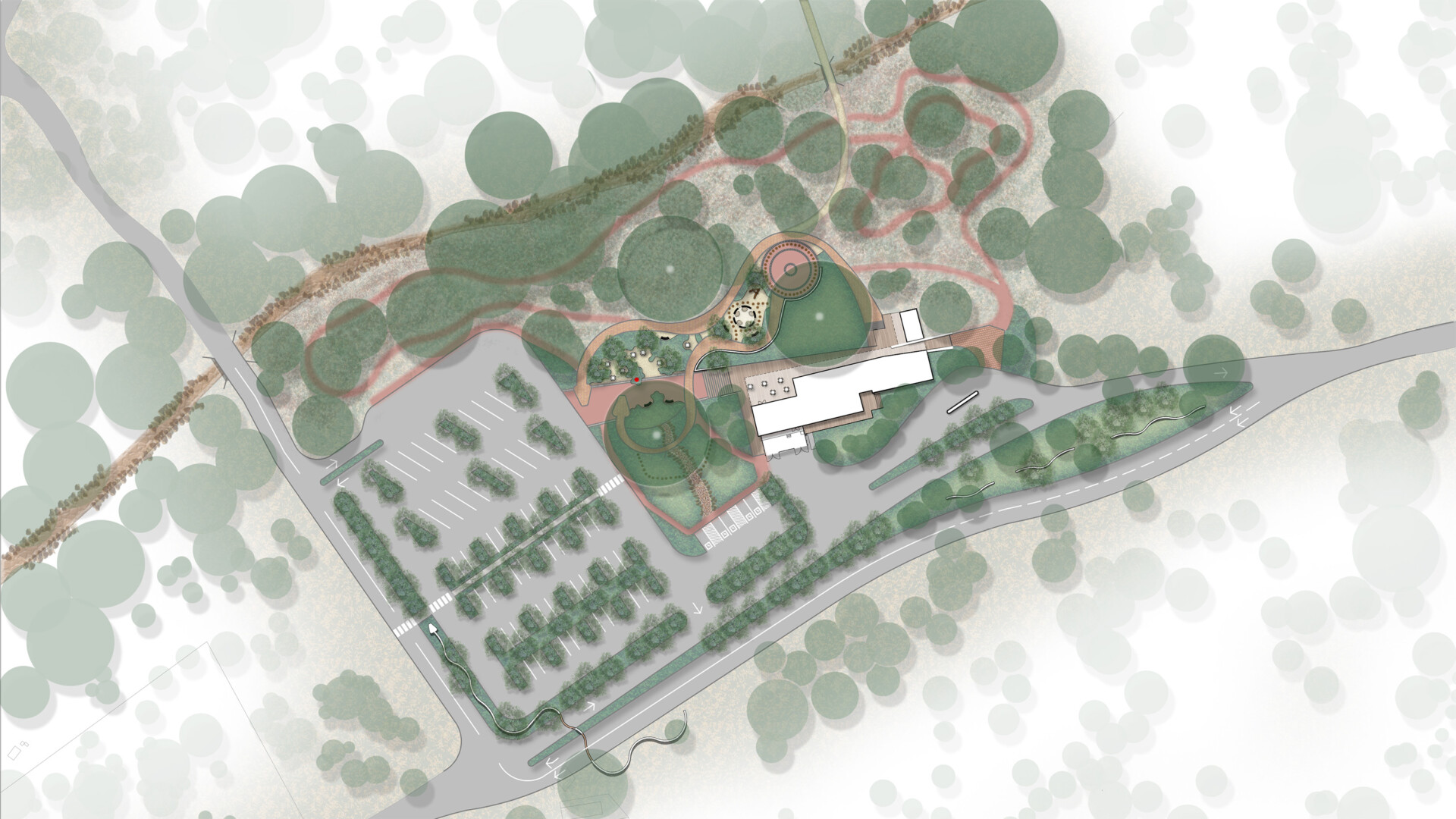 At the centre of the plan, a flexible 'cultural space' can accommodate large groups for activities such a ceremony, cultural talks and movie nights. An adjacent nature play area has stepping logs, a shade structure and an ephemeral creek bed, encouraging immersion in the landscape, particularly for children. Along the main vehicle entry, motifs of a serpent from rock art are interpreted in a sculptural artwork that winds through the landscape. At the main pedestrian entry, another sculpture created from local stone is to be designed with the Adnyamathanha people. The layout of two intertwining pedestrian paths respond to the two 'Akurras' which formed Wilpena Pound in the Adnyamathanha creation story. The paths intersect the main path and wrap around three circular gathering spaces, which encourage engagement of visitors in different ways.
Wherever possible existing vegetation is retained, with trees used to frame important views towards the range and create small destination moments. New plants have been selected based on species that important to the Adnyamathanha people. A bush food trail winding through the landscape provides a self-guided tour, with various bush foods marked with signs and explanations. Lighting creates an iconic night time experience for visitors, with pathways, built structures, vegetation and other landscape elements lit up in a subtle yet magical way.