Anderson Street Apartments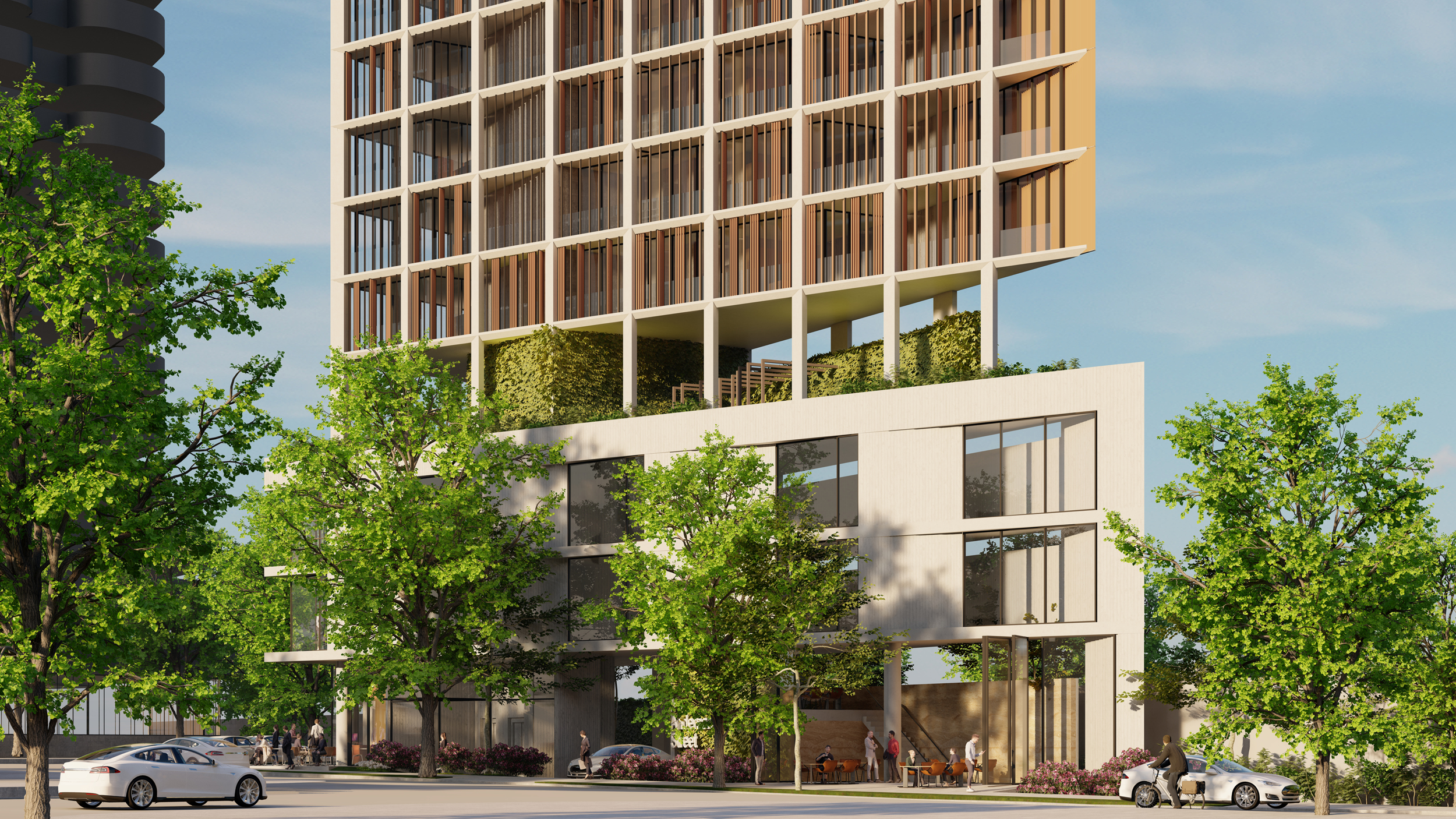 As Sydney continues to grow and densify, providing high quality homes in close proximity to transport, shops, schools and public open space is critical to creating a livable city. Anderson Street Apartments—located on a prominent gateway site in Sydney's dense north shore—does just this.
The unusual triangular site is on a prominent north-facing corner, with a main rail and metro corridor to the west and residential developments to the east. Responding to these contextual constraints was a key driver of the design.
Location

Camaraygal Country
Chatswood, New South Wales

Year

2022

Project Contact

Share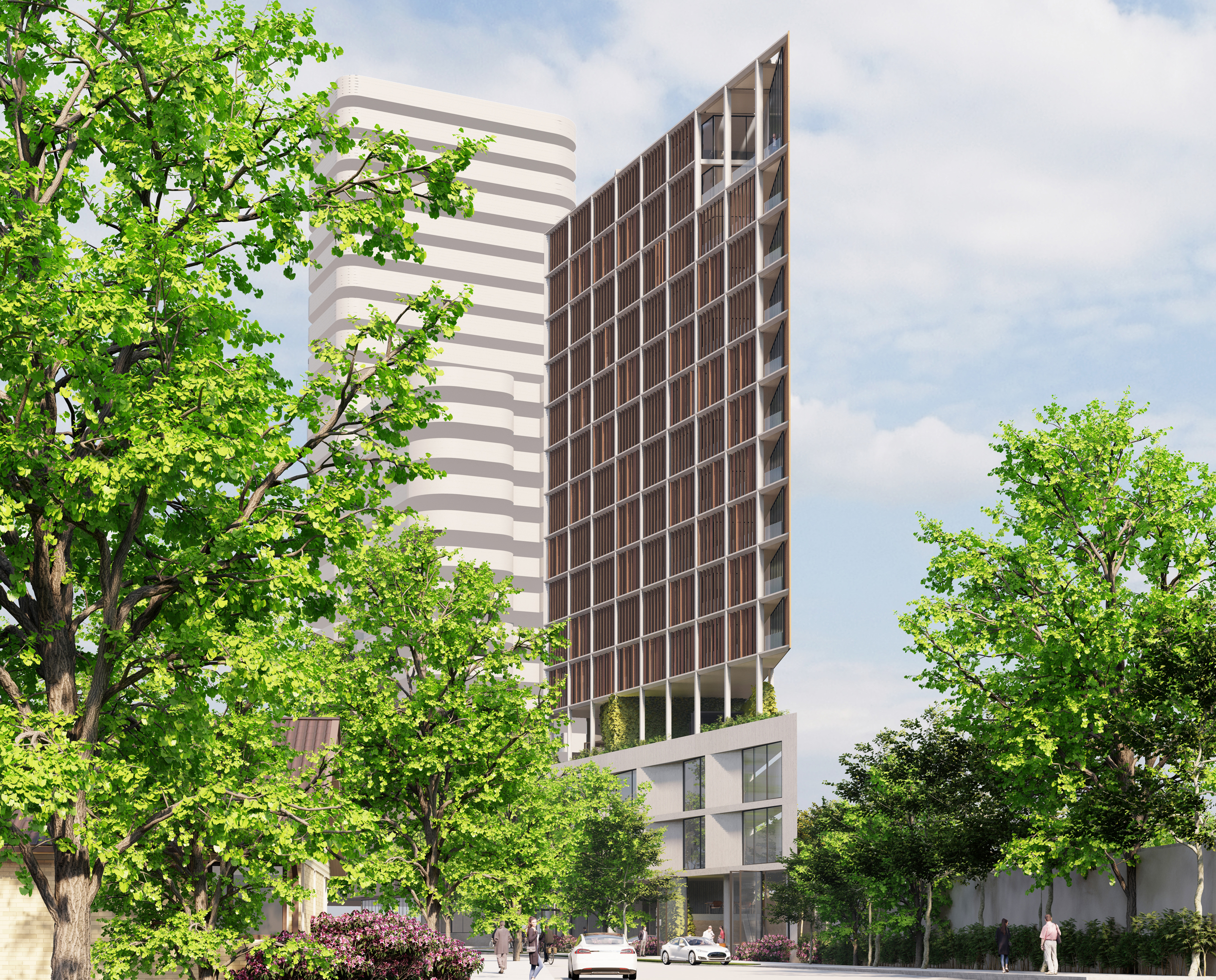 Podium and tower
At the base, a three-storey podium with retail and commercial tenancies activates the street. A slender 'flat iron' gateway tower containing twelve apartments rises from the podium. As well as reducing the visual impact of the overall building form, the set back of the tower creates a sunny yet sheltered communal landscaped space on the top of the podium. A communal garden inhabits this space, freeing up the building roof for photovoltaic cells and other equipment.
Second skin
The design integrates a 'second skin' of louvers to both the west and the east facades designed to block summer heat and harvest winter sun, reducing the need for active cooling and heating. The louvers on the eastern side are operable creating a dynamic facade that changes with time of day and seasons. The western facade is a rain screen with fixed louvers addressing western sun and glazing opening to a rail corridor.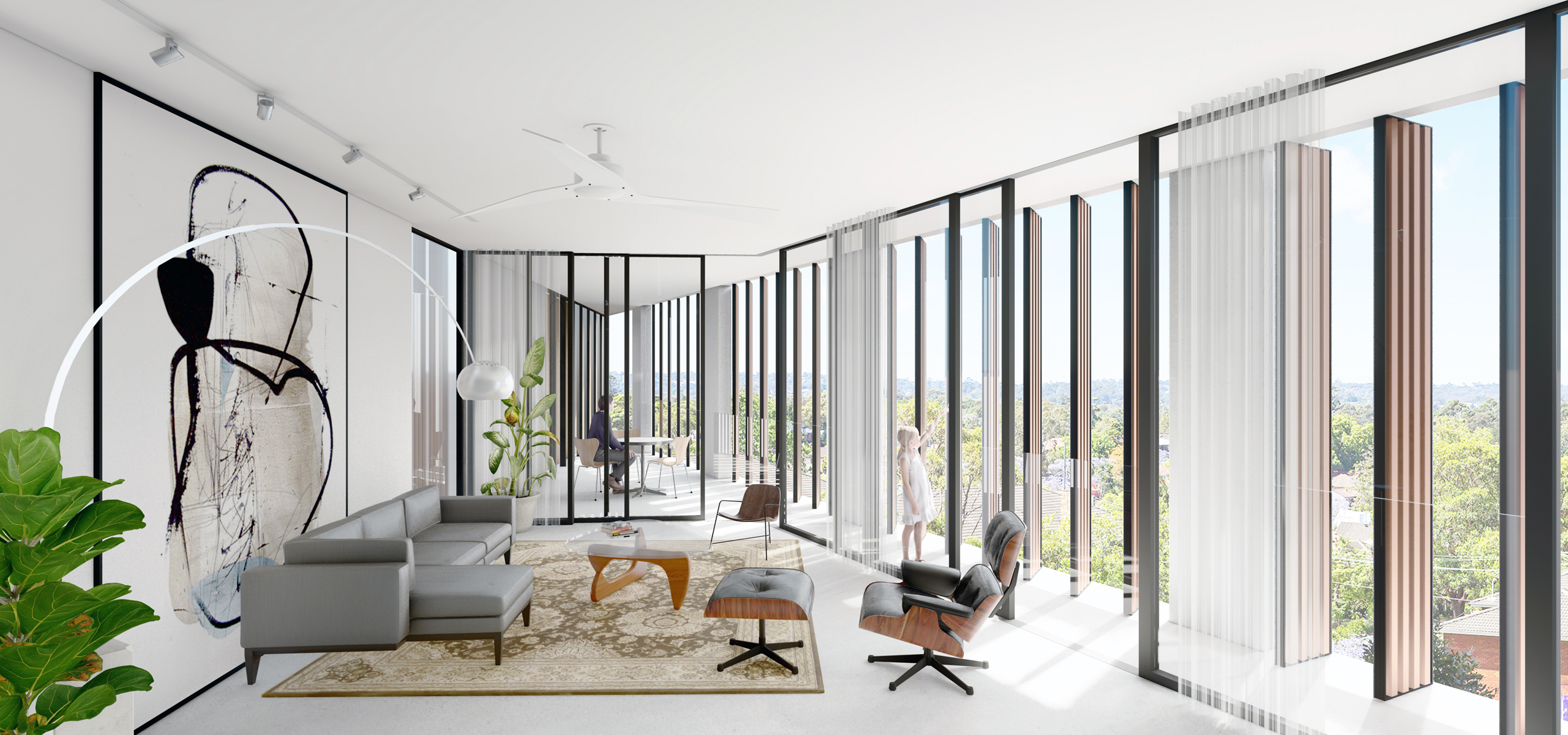 Liveability
Each apartment is located on its own floor, enabling a uniquely high level of amenity and privacy for residents. With no neighbouring walls, all apartments cross ventilate, have high solar access in all seasons, and have their own small private outdoor balcony to the east.
Sustainable design
The building aims to achieve five green star rating through a range of 'smart design' physical solar shading and harvesting features. Residents can independently control the airflow, temperature, light and sun in their apartment through the operable screen of louvers on the eastern side of their apartment. A small access balcony to the east protects against mid-morning light. Winter sun can be harvested by opening the screens and letting the morning eastern sunlight flood into the floor-plate, heating up the solid concrete mass of floor and wall.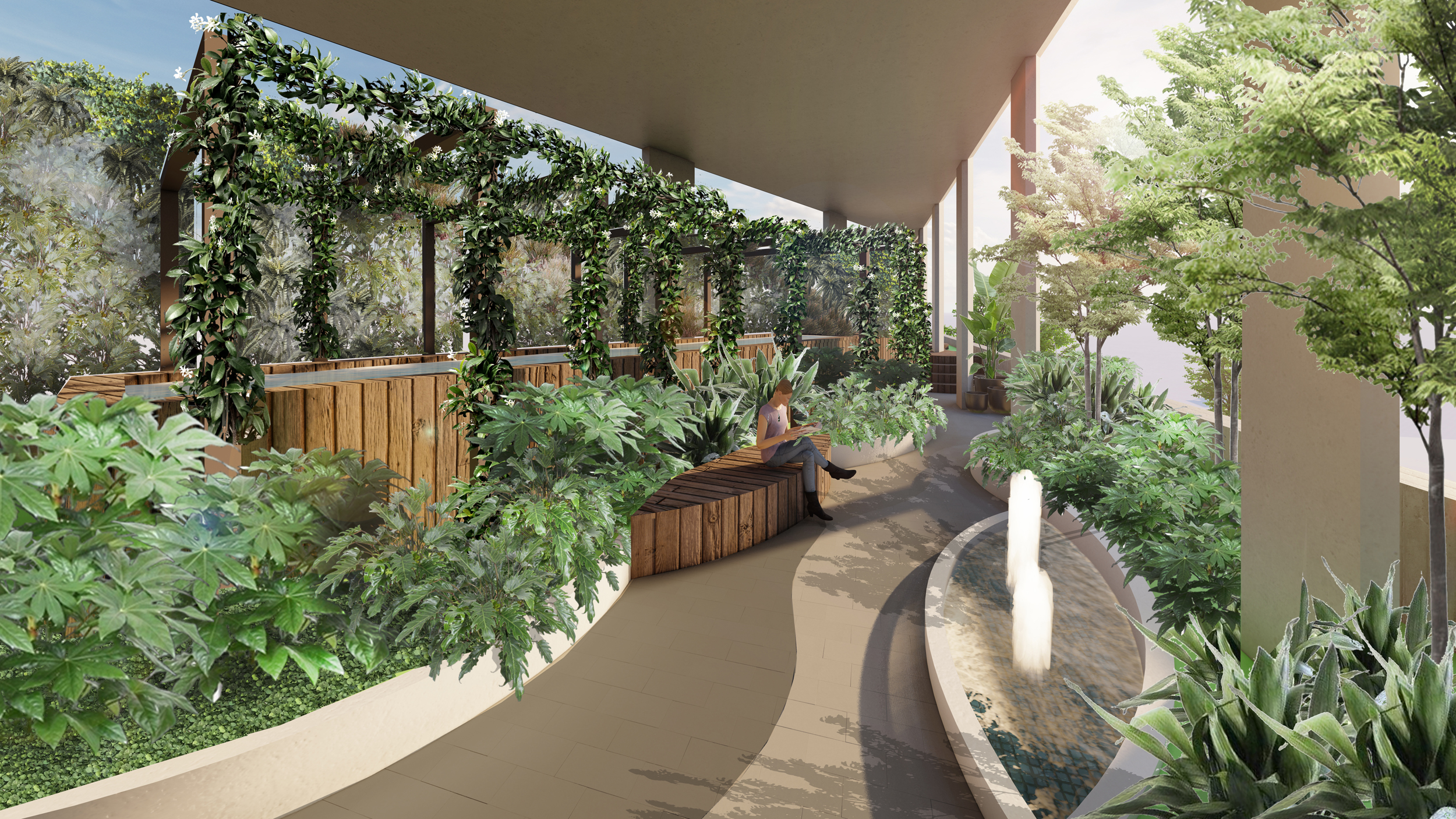 Our team provided integrated urban design, landscape, architecture and interior design services for this design, which was part of a limited design competition.
People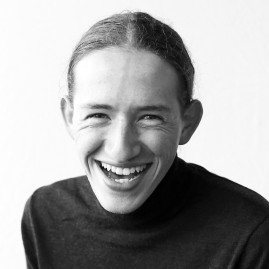 Cooper Hay