Kellett Street Boarding House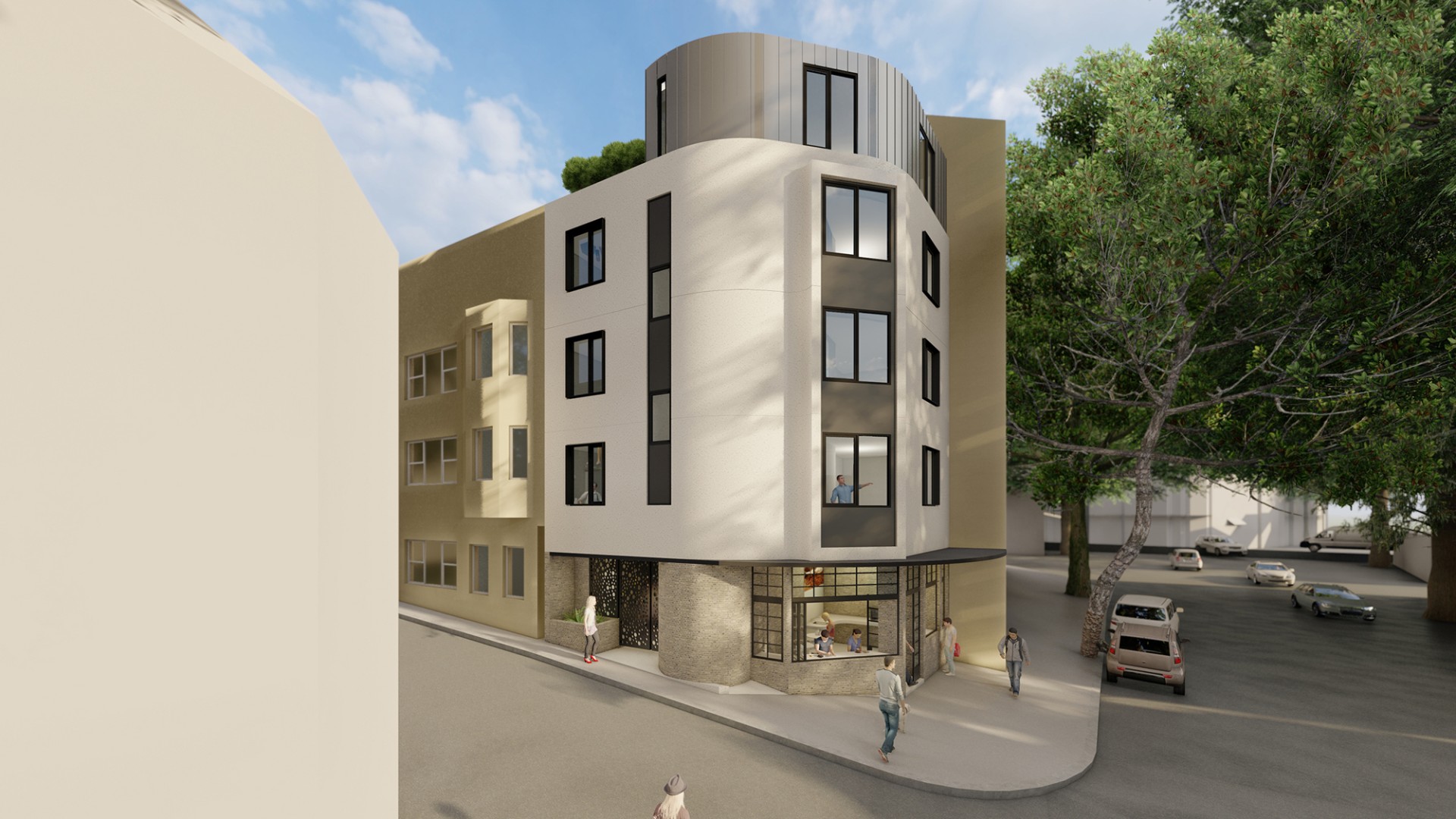 Occupying a 63 square metre corner site in Sydney's densest suburb, Potts Point, the Kellett Street Boarding House will be a welcome addition to the regeneration of the area.
Located in a desirable area with excellent access to services and transport, the proposed scheme will offer affordable long-term accommodation to key workers such as teachers and care-providers, as well as university students who do not rely on a car.
The design activates under-utilised land, replacing a triple garage currently on the site. Privacy and connection Taking inspiration from compact Japanese house design, the scheme offers a high level of amenity within a tight footprint. In line with the objectives of 'New Generation Boarding House' codes, the efficient plan balances privacy with shared facilities, offering residents opportunities for both respite and connection.
Location

Gadigal Country
Potts Point, New South Wales

Client

Macintosh Group

Value

$5M

Scale

63m²

Year

2020

Project Contact

Share
A central spine
A lift and central staircase function as a spine through the building, bringing natural light deep into the floorplan and connecting directly with each of the eight studios—two on each of the four floors. Ranging in size from 17-24 square metres, each studio contains a private bathroom, kitchen with table and seats, a generous wardrobe, luxury bed and lounge seating. South- or east-facing windows provide light and outlook for every room. The top floor contains the communal areas. An east-facing living space enjoys a vista toward the eastern suburbs and winter morning sun, and a north-facing outdoor area is a relaxed sun-filled space with a barbeque and seating.
Crisp and contemporary
The crisp and contemporary monochromatic exterior makes a modern statement in contrast to the plain façades of its neighbours, while still being respectful to the many heritage buildings within the conservation area. A bespoke handmade brick façade at ground level anchors the building to the site; the middle storeys have an off-white precast-concrete exterior; and a black-metal mansard roof caps the boarding house. Hooded window boxes project to the east and southeast, and a number of rooms have extra amenity with a small Juliet balcony to enhance the connection with the tree canopies.
People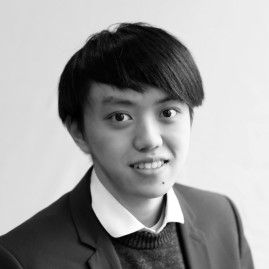 Aiden Wong