Wiradjuri Tourism Centre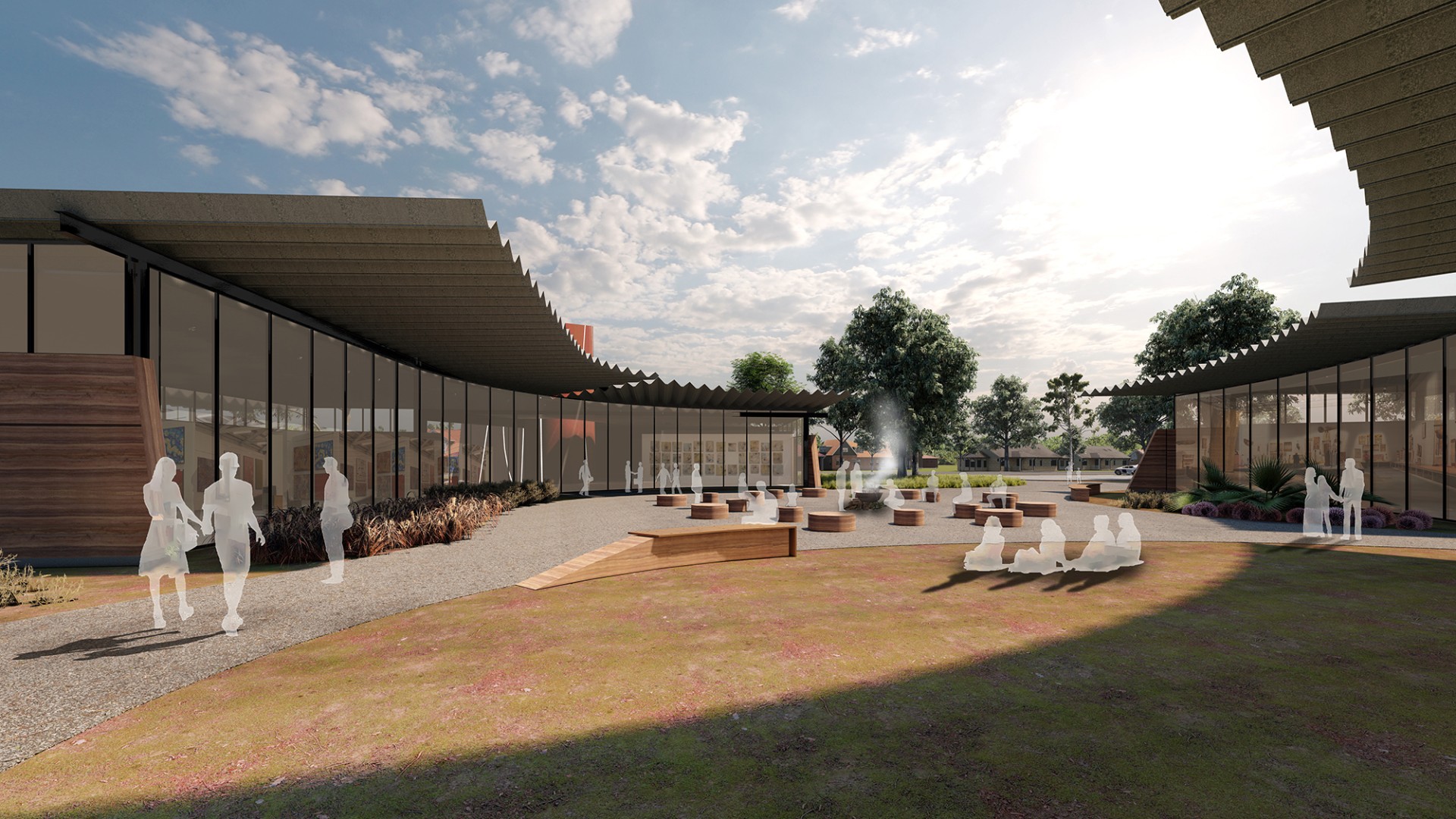 Located in Dubbo, at the heart of the Wiradjuri Nation, the concept design for the Wiradjuri Tourism Centre applies a 'designing from Country' methodology, engaging with Traditional Custodians to understand and appropriately integrate stories in to the design.
Architecture, landscape and interior design overlap and interlink to create a place where visitors and the local community can come together to learn and connect with each other, with history and with the land.
As the Wiradjuri Nation is entwined with a close relationship with their three rivers, the Yindyamarra River is proposed to take visitors through a journey of discovery of belonging and connection—to each other, and to Grandmother Earth. 'Yindyamarra' is a Wiradjuri word that means to go quietly, respectfully and with honour. On the bend of the Yindyamarra River a dry sand river bed provides a Nguluway Place.
Location

Wiradjuri Country
Dubbo, New South Wales

Client

Dubbo City Council

Year

2021

Project Contact

Share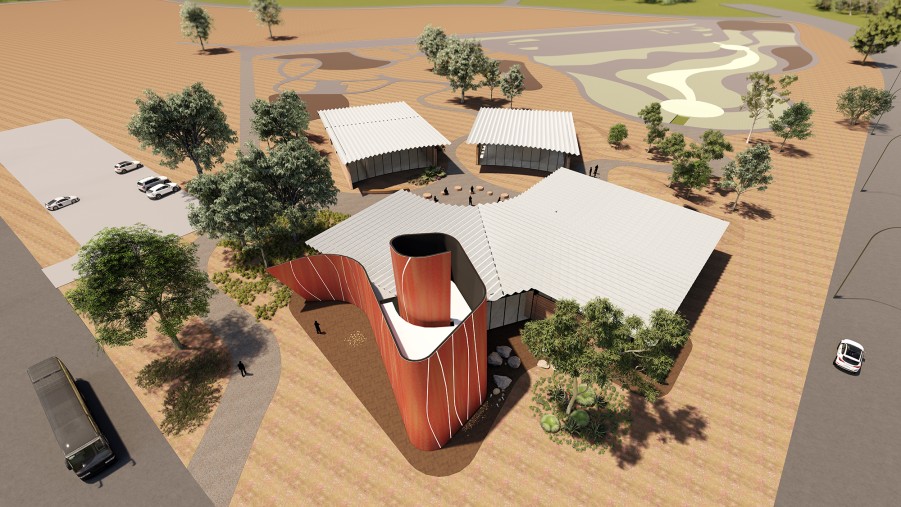 The space is shaped by built form that wraps around the contemporary Aboriginal meeting place. Overseeing this is a Keeping Place for repatriated carved Scar Trees, understood as being Elders. The possum's tail (totem animal) holds them safe in plan while shield like forms surround the Elder trees in elevation. Like the once removed bark from the Scare Trees, the protective shield walls reflect a reunited part of the Scar Trees and Country.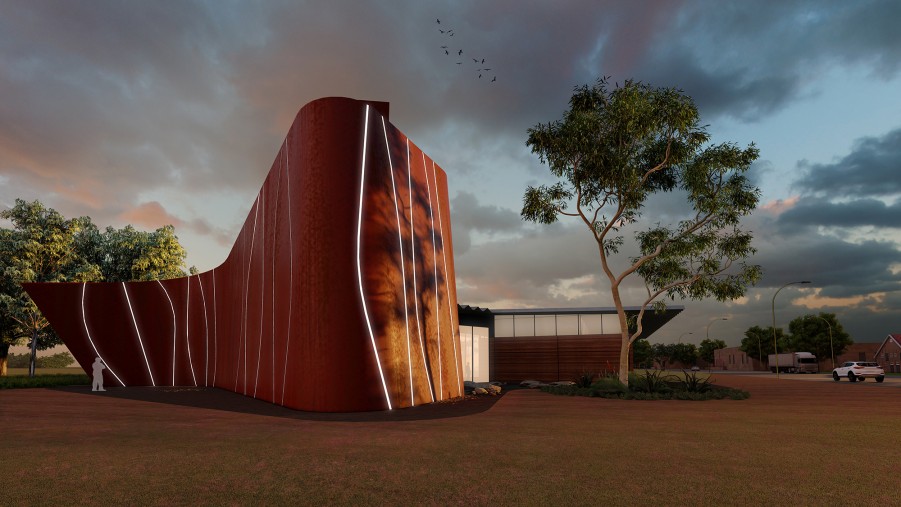 People
Joshua Ram